What: A film screening and after-party in honor of the Affleck brothers' new film. Gone Baby Gone is directed by Academy Award winner Ben and stars his younger brother, Casey.
Where: Screening at AMC Loews in Georgetown; party up the block at the historic City Tavern Club.
When: October 11, 7 PM to late.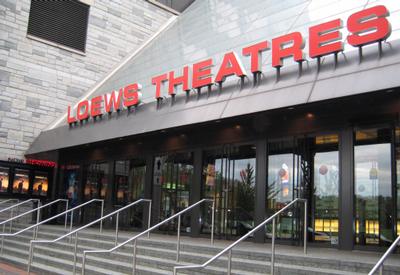 Who: A very tall and trim Ben Affleck with his very short brother, Casey, walked into Loews with an entourage that included Robbie Calloway of the National Center for Missing and Exploited Children. The center provided much information for Affleck's film, which focuses on a missing four year-old. More than 300 guests were present at the invitation-only film screening and after-party, many of them notable Georgetown under-thirties.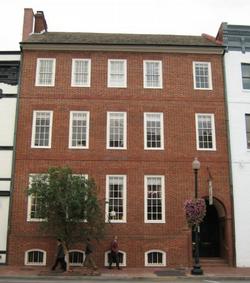 Food: Filmgoers munched on popcorn and candy during the screening. The City Tavern offered endless trays of bite-size delicacies prepared by Teatro Goldoni, including an assortment of red-beet and green-pea puree in puff pastry and tomato-and-mozzarella skewers.
Drink: The City Tavern bar was the main attraction­—after the Affleck brothers, of course. Bartenders were kept busy serving cocktails and wine. City Tavern membership and market director Kristen Daie noted that there wasn't a most popular beverage: "The crowd was mixed, and so were the drinks!"
Scene: The brothers were nearly an hour late to the cinema but appeared calm and collected while speaking to the press. As Ben stood in front of the white backdrop, he joked with photographers, asking if they were used to shooting politicians in the same way. Ben and Casey took time to speak to The Washingtonian before addressing the theater full of star-struck fans. Here's what the brothers had to say: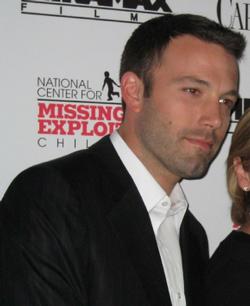 On working with each other:
• Ben: "Casey is an extraordinary actor, and I really was lucky. Originally, I thought I would play the part myself and find someone else to direct. Then I decided to direct and thought that maybe I could do that and act in the movie at the same time. But I was a little young for it. I couldn't find anybody right at that forty-ish age. I didn't really like how the story was working with the character being that old, so I changed him to being younger. That's when I thought about hiring Casey, and it all sort of fell into place right there."
• Casey: "It was nice to spend time with Ben every day for a few months. I think that he's very talented and did a very good job. It's always exciting to work with somebody who is passionate about the job that they're doing."
On directing films in the future:
• Ben: "This is where you make your own luck. You've gotta go out and keep trying to do something interesting. In some ways, you depend on the last thing you did. I like this, and I look forward to seeing what people think of this movie when it comes out. I have a few ideas for the next things I want to do—things I want to write and things I want to direct. That takes a lot of work and a lot of time, but I'll get to digging."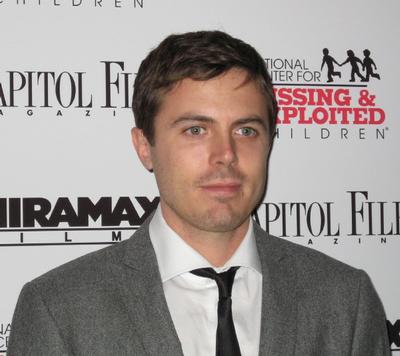 • Casey: "No time soon."

On Washington:
• Ben: "Every time I go through Georgetown, I think what a shame I didn't go to college here and hang out in these bars and drink and see all the politicians and all the legendary figures coming through here and venerated political writers totally booze-soaked but telling cool stories in the corners of bars or something romantic. Maybe it's not really like that, but that's my idea of what I missed out on."
• Casey: "I lived at 23rd and H. If that is a real place—I can't remember! I liked it. I was here living with a friend. I wasn't doing all that much. I tried to go to school for a little bit, but it wasn't really the place for me and I ended up leaving. But the city itself I loved. I actually come back and visit from time to time. It's a beautiful city, and it's a lot of fun. The place I spent most of my time was this little fast-food Chinese place across the street from the George Washington arena. Not very exciting. I spent some time at this place called the Red Bull. Whenever you come to a place where you haven't been for a while where you actually spent some time, you have some fond memories."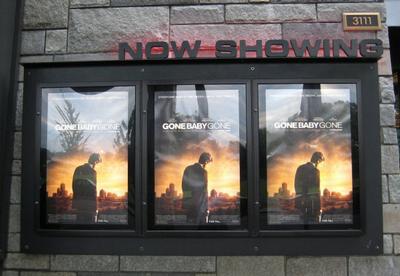 Movie synopsis: Gone Baby Gone is the tale of four-year-old Amanda McCready, who goes missing in Boston's rough Dorchester neighborhood. Private investigators (Casey Affleck and Michelle Monaghan) are called in to help local detectives (Ed Harris and John Ashton) and the police chief (Morgan Freeman). The film is dark and violent but well directed, with a brilliant twist at the end provoking much thought about the quality of life in the grimmest parts of America. Gone Baby Gone is based on the novel by Dorchester native Dennis Lehane, author of Mystic River. The crime thriller hits theaters October 19.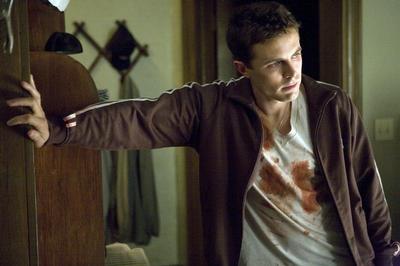 Ratings:

Boldface names: 3 (out of 5)
Swankiness: 3.5 (out of 5)
Food and drink: 2 (out of 5)
Exclusivity: 4 (out of 5)
Total score: 12.5 (out of 20)