Retail giants aren't the only ones opening shop in DC's Columbia Heights/Petworth neighborhood. The area is attracting small, local businesses—such as the recently opened Red Rocks Pizzeria—which are drawing new crowds and familiar faces alike and helping revitalize the neighborhoods. The latest business to set up is The Red Derby (3718 14th Street), a cozy bar owned by Sasha Carter and David Leventry that has the unusual distinction of offering only can beers—33 different types in all.
The Red Derby opened its doors Tuesday night, and After Hours was there to document customers' first impressions: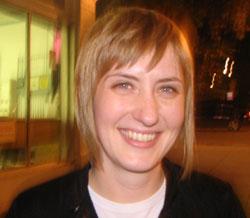 Andria, federal-government employee, Petworth
What she thought about the bar?: "I really like it. I live about three blocks away so it's nice to have something in the neighborhood. We have another bar, Temperance Hall, over at Georgia Avenue. That's about seven blocks away from us, so this is a little closer."
Drink selection?: "The beer selection is great. Having them all in cans . . . I don't know, that's debatable—but the selection of beers was fantastic. They also have Van Gogh Espresso vodka, which is yummy!"
Atmosphere?: "Amazing. I don't know if all these people live in this neighborhood or not—I recognized some faces—but the fact that this is opening night on a Tuesday and the place is packed is crazy. I think they're going to do well."
Rating?: 10.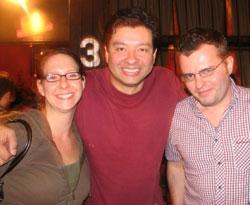 Petworth residents Erik, an information-technology director; Karen, a software engineer; and William, a tailor
What they thought about the bar?: "Wonderful," said Erik. "Thank God they finally opened a bar on the north end of 14th Street that we can stumble home from. 'Stumble' being the key word."
Drink selection?: "They were missing Strongbow Dry Cider. Otherwise—excellent beer selection," said Erik. William agreed, adding, "It would be a good idea to have some glassware to drink one's beer. But I suppose if you lived in the neighborhood you could probably bring your own mug. That's what we're going to do." Karen loved the bar's atmosphere but was not too thrilled about the wine selection: "They only had two white wines on their menu and no Pinot Grigio."
Rating?: Both Erik and Karen, who are engaged, gave the Red Derby a 10. "They need to add more white wine, though" noted Karen. William gave it an 8.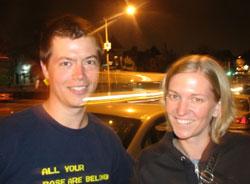 Columbia Heights residents Ben, a lawyer, and Kristin, an educator
What they thought about the bar?: "I liked the vibe and the music," said Ben. "People seem friendly." Kristin was also excited about the crowd: "It was pretty packed. We didn't even make it to the back, I don't even know if they have a pool table or not, but I heard they do."
Drink selection?: "It was good. I think the can-only thing is a little weird. I like drinking beer from a glass, but I'll still come back," said Ben. "I'm really happy to see new businesses open around here that seem to be thriving—I take that as a good sign. We're really happy to have a new neighborhood bar."
Atmosphere?: "It's a small, hole-in-the-wall kind of place, but we like those type of places," said Kristin. "It's nice to have something like this in the neighborhood."
Rating?: Ben gave it a 9, Kristin an 8.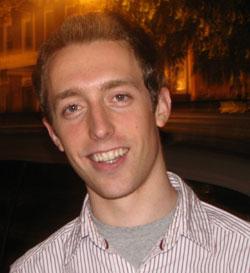 Casey, paralegal, Petworth
What he thought about the bar?: "I liked the atmosphere and the people. The bar was very clean and the crowd was very eclectic, which is nice."
Selection?: "The selection was great, and I actually liked the fact that the beers were served in cans. I thought it was fun. Some people didn't like it, but I thought it was cool. The bar's location is also great—very convenient to my house."
Rating?: Casey gave the Red Derby an 8. "It has definite potential for the future. There were no major problems even though it was opening night."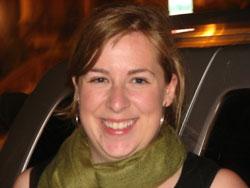 Sarah, clinical researcher, Petworth
What she thought about the bar?: "I think it's a great new addition to the area. It was a great crowd reflective of the neighborhood, and the staff in general was really nice."
Drink selection?: "It was really interesting that they only had can beers. It kind of adds to the character of the place. I think it would be a great addition if they decided to add one or two tap beers, but for a place that's just starting out, I thought the can-only thing was a great stylistic touch."
Atmosphere?: "The bar had a lot of accents that really added to the decor—pretty chandeliers on the walls and the bathrooms are really nicely decorated. The music was also great."
Rating?: "For opening night in an area that's really up-and-coming and just kind of discovering itself, I'd give the Red Derby a 9."