What: An evening of cocktails and charitable shopping, with 15 percent of sales benefiting Knock Out Abuse Against Women. The event was a prelude to the organization's November 8 fundraising gala at the Ritz-Carlton, Washington, DC. Knock Out Abuse was created in 1993 and has since raised more than $5 million to aid victims of domestic violence through local charities such as the Bethany House of Northern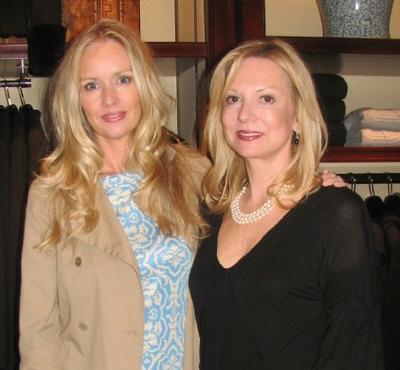 Virginia, My Sister's Place, N Street Village, Crossway Community, the Children's Law Center, and Safe Shores.
Where: Ralph Lauren, 5471-A Wisconsin Ave., Chevy Chase.
When: Tuesday, October 23, 6:30 to 8:30 PM.
Who: Ralph Lauren general manager Jeff Kesler was the man of the evening—literally, as the 200 or so guests were primarily Washington's most stylish women, including Knock Out cofounders Cheryl Masri and Jill Sorensen along with director Ellen Blankenship and 2007 event chair Debra L. Lee. A slew of former chairwomen were also spotted, including Holly Muldoon Boggs, Holidae Hayes, Ann Walker Marchant, and Norma Ramsey.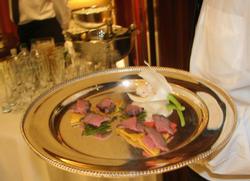 Food: Silver platter after silver platter of tasty hors d'oeuvres: thinly sliced tuna and caviar on wonton crisps, roast beef on tortilla chips, lime-grilled shrimp, four-cheese savory tarts, and miniature pancakes topped with apple compote. The only paper products in sight were Ralph Lauren store receipts—all treats were served with white linen napkins.
Drink: In addition to bars on both levels, tuxedoed waiters offered a selection of Prosecco, Pinot Grigio, sparkling water, and a ginger-pear cooler with a hint (or two) of vodka.
Scene: Ralph Lauren stores exude poshness on an average day, so imagine a normal day times ten. Guests were checked off the list at the door, offered a drink, and encouraged to mingle and hit the dressing rooms. Purchases ranged from $6,000 evening dresses and $1,100 calfskin boots to $75 Polo shirts and $30 silk-knot cuff links. Organizers said the amount of money raised for Knock Out Abuse Against Women is expected to exceed $15,000, last year's total for the event.
Ratings:

Boldface names: 2 (out of 5)
Swankiness: 2.5 (out of 5)
Food and drink: 2.5 (out of 5)
Exclusivity: 3 (out of 5)
Total score: 10 (out of 20)