What: The inaugural BET Honors Awards, an evening of all-star performances and recognition of black achievement in business, entertainment, social justice, and philanthropy. The event will be televised on Friday, February 22, at 8 PM during Black History Month.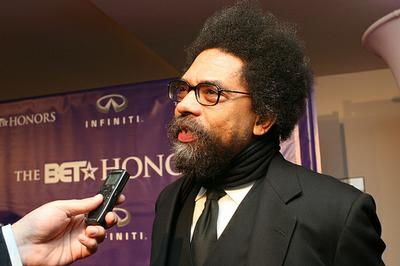 Where: DC's historic Warner Theatre, with an after-party across the street at the Ronald Reagan Building. BET has "done a number of significant shows in other cities," explained Debra Lee, the network's chair and CEO. "But what better place to honor these individuals than in our home city of Washington, DC?"
When: Saturday, January 12, 7 PM.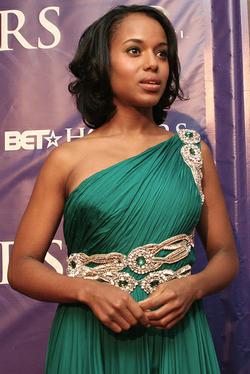 Who: The Warner had a capacity crowd, its front rows filled with the 30 or so stars who graced the red carpet prior to the show. The evening revolved around award winners in six categories: singer Alicia Keys (entertainment), talk-show host Tyra Banks (media), author Cornel West (inspirational/education), Time Warner chair Richard Parsons (corporate), Congresswoman Maxine Waters (government) and ACT-1 CEO Janice Bryant Howroyd (entrepreneur). The event was hosted by a very patient Cedric the Entertainer, who began the show three different times due to technical difficulties. The comedian was assisted in introducing the nominees by actors Hill Harper, Idris Elba, Vivica A. Fox, Blair Underwood, Danny Glover, and Kerry Washington. Musical performers were Raheem DeVaughn, Jill Scott, Wyclef Jean, Brian McKnight, Stevie Wonder (he performed "As" twice—did someone forget to turn the camera on?), John Legend, and Gladys Knight. Apparently, Michael Jackson was scheduled to make a surprise performance, but alas, the superstar was nowhere to be seen. Instead, 25-year-old Ne-Yo gave a less-than-thriller-quality but very good closing performance.
Other guests included R&B singer-songwriter Keyshia Cole, whose slinky dress revealed no fewer than four tattoos, and actor Mario Van Peebles, who wore a shiny black shirt and glittery black pants vaguely reminiscent of pajama bottoms. Hip-hop artist Chingy dressed up his casual brown leather jacket and tennis shoes with a gigantic star-shaped rhinestone ring, while DC mayor Adrian Fenty and wife Michelle opted for more traditional formalwear.
BET Honors Photo Slideshow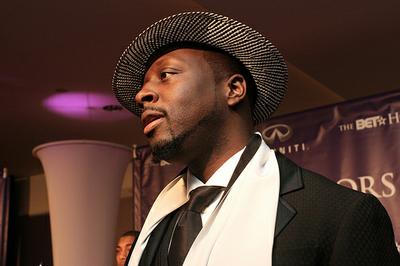 Want to see more photos from Washington events and parties? Click here for Washingtonian.com's photo slideshow page.
Food: None—it was an awards show (although the media room was well stocked with a scrumptious seafood buffet).
Drink: Ditto.
Scene: The entire 500 block of 13th Street was barricaded by early afternoon, causing one passer-by to stare at the security guards outside the Warner and ask, "What's going on here? Is it the Academy Awards?" Close. Probably as close as Washington will ever get, in fact. The stars arrived in Hollywood style, sweeping along a red carpet for photographs and brief interviews. Then it was on with the show, which was very stop-and-go to ensure that everything was just right for the television broadcast. Each nominee's introduction was followed with a short video clip highlighting his or her rise to success; the videos were followed by the acceptance speeches.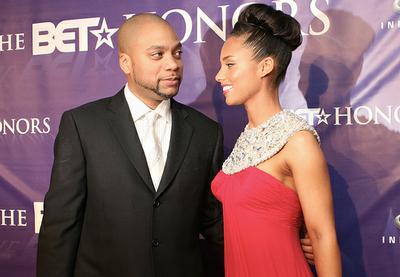 Tyra Banks took the stage after an exceptional performance of "Sweetest Girl" and "Bad Mamma Jamma" by Wyclef Jean. She thanked her parents for their support and went on to explain her success: "The door has been cracked open, and I'm gonna put on that designer gown and I'm gonna put on that bra and panties and cover up the cellulite on my bootie and push my way through that door. . . . My hope is that the little girls watching tonight will know that I have now opened a lot of those doors and hopefully it's easier for you, that we worked hard enough. My ultimate dream is that one day . . . there will be no doors to open, only doorways to walk through and that our dreams can be realized faster and without any of the struggle because of the color of our skin."
Clad in a stunning pink Neim Khan dress, Alicia Keys took the stage shortly thereafter and echoed Banks: "Right now my heart overflows. . . . Look how beautiful we are. Look how spectacular we are. Look how unbelievably unstoppable we are. All this beautiful diversity I've seen here tonight is so inspiring—all ages, all backgrounds, all walks of life. When do we get a chance to get in a room together like this? We don't! Celebrate each other for everything."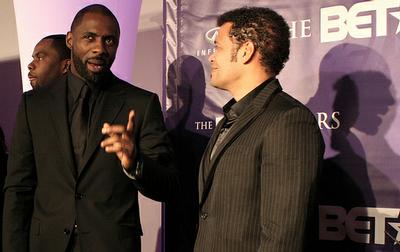 Ratings:
Boldface names: 4.5 out of 5
Swankiness: 4.5 out of 5
Food and drink: 2 out of 5
Exclusivity: 4.5 out of 5
Total score: 15.5 out of 20