What: The 14th annual Knock-Out Abuse gala, benefiting the organization Knock Out Abuse Against Women. A $500 ticket included unlimited drinks, a three-course meal, and a surprise performance by Lenny Kravitz. Founders expect this year's event to raise more than $700,000 to aid victims of domestic violence.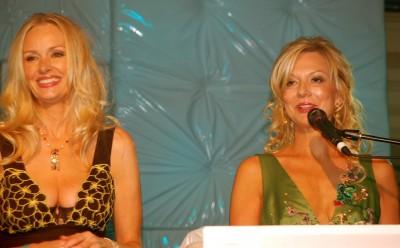 Where: The Ritz-Carlton on M Street, Northwest.
When: Thursday, November 8, 6:30 PM to very, very late.
Who: More than 700 fabulous-looking women dressed in their finest South Beach evening attire. Knock Out Abuse Against Women cofounders Cheryl Masri and Jill Sorensen basked in the limelight with KOA chair and BET head Debra L. Lee, who later introduced Andrea Wong, a fellow television power and KOA's honoree for the evening. KOA director Ellen Blankenship was present along with former chairs Holly Muldoon Boggs, Holidae Hayes, Ann Walker Marchant, and Norma Ramsey. Several token males were scattered about, including one of The Washingtonian's 2007 Best-Dressed Men, Clinton Portis; actor Isaiah Washington; and BET executive vice president Stephen Hill. A few hundred men arrived at the Ritz after attending their own gala, Fight Night, at the Hilton Washington, eager to mingle with the ladies and even more pumped to cheer on rock star Lenny Kravitz.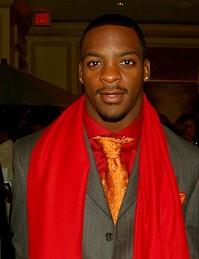 Food: Skewered shrimp and bite-size quiches were offered during the cocktail hour, but guests saved room for the three-course meal. It began with grilled hearts of palm, Virginia ham, avocado, carrot curls, cherry tomatoes, and slivered almonds on a bed of green salad drizzled with pineapple vinaigrette. Mojito sorbet was served to cleanse the palate before an entrée of Chilean sea bass on corn and hominy ragout, banana chips, and wild-rice fritters. And why stop there? Guests were treated to mango cheesecake, roasted pineapple with ice cream, and a passion-fruit white-chocolate pot de crème—all on the same plate.
Drink: The silent auction was far from silent as women gawked at designer bags and spa-trip brochures while sipping Champagne, wine, mojitos, cosmopolitans, and other creative cocktails they dreamed up. Beer was brought out postdinner "for the men," as one bartender explained.
Just click on each photo to see the next one.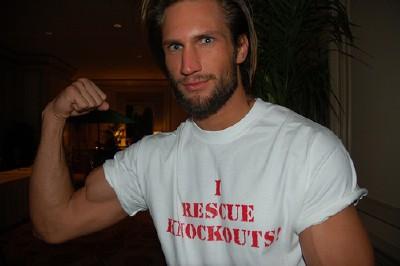 Want to see more photos from Washington events and parties? Click here for Washingtonian.com's photo slideshow page.
Scene: Guests were greeted outside the Ritz by a toned—but very cold—lifeguard in flip-flops, red board shorts, and a white T-shirt that read "I Rescue Knockouts." An army of handsome tuxedoed men was on hand to escort women down the grand staircase—a smart move given the height of most high heels. Several additional lifeguards directed traffic at the base of the stairs. When not flexing their muscles toward the coat room or bar, they were attentive to women's fashion, blowing their whistles when appropriate: "Are you going to take off that scarf? This is South Beach!" Or perhaps when not appropriate: "Tweet! Your dress is too hot! Take it off!" Lifeguard and model Charles Bailey really got into his role, commenting, "I might run in slow motion later." Fortunately, Bailey didn't have to go Baywatch-style to be a hit at the gala—he raised $800 later in the evening simply by removing his shirt.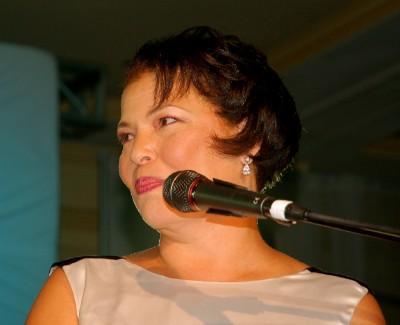 Women were encouraged to shell out hundreds—or even thousands—of dollars throughout the evening during the silent and live auctions. Emcee Stephen Hill explained, "There are things in this silent auction that would never be in the Fight Night silent auction." He then congratulated Samantha Jackson on winning a $1,000 Botox package. Carrie Bishop's win was less embarrassing: a 2008 Toyota Highlander Hybrid.
Dinner tables were cleared and hefty gift bags stashed away as the gentlemen from Fight Night began to arrive. Many were at least slightly inebriated, smelling of cigar smoke, and ready to party. Both ladies and gentlemen eagerly awaited Kravitz with drinks in one hand and purple glow sticks in the other. The Grammy winner didn't disappoint, delivering a mix of new singles and old hits, including "American Woman."
Perhaps Debra Lee summed up the evening most appropriately: "This is such a stylish, fun, unusual event for Washington. I've gotten hooked on it." Apparently, so has everyone else.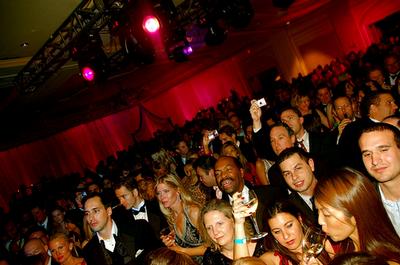 Ratings:
Boldface names: 3 (out of 5)
Swankiness: 4 (out of 5)
Food and drink: 4 (out of 5)
Exclusivity: 4 (out of 5)
Total score: 15 (out of 20)
Click here to read about KOA's Ralph Lauren charitable shopping event.
Photographer Rachel Cothran also blogs at projectbeltway.com.