It turns out This Week anchor George Stephanopoulos and Caps owner Ted Leonsis didn't go to the prom, and Motion Picture Association head Dan Glickman lost his prom-night photos in a flood. As for these people, the pictures speak a thousand words.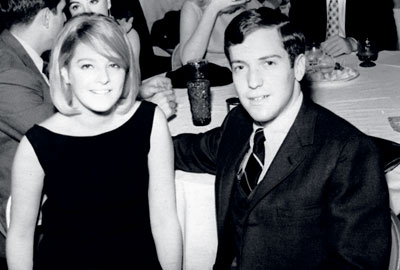 Williams & Connolly superlawyer Robert Barnett with then-girlfriend Rita Braver, now a senior CBS correspondent, at a 1968 spring formal at the University of Wisconsin, their alma mater. The pair met on campus in 1967 when Barnett was a senior and Braver a sophomore. They were married on April 10, 1972.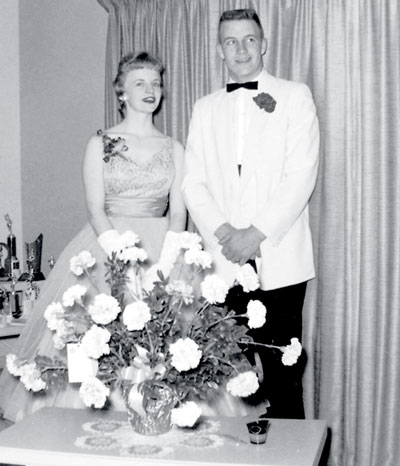 Lynne Vincent and Dick Cheney on senior-prom night in 1959. The future vice president and second lady were high-school sweethearts and attended junior and senior prom together at Natrona County High School in Casper, Wyoming. They met at age 14.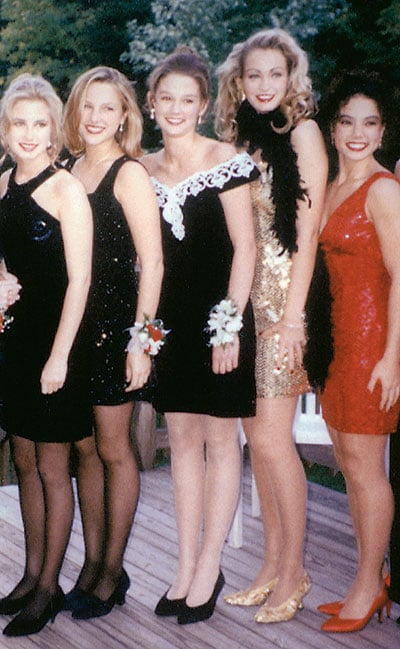 Channel 4 sports anchor Lindsay Czarniak (second from left) before Centreville High School's 1995 homecoming dance. These young women were—and many are still—her best friends. Of the tall blonde with the boa, Czarniak says, "We still tease her about that dress."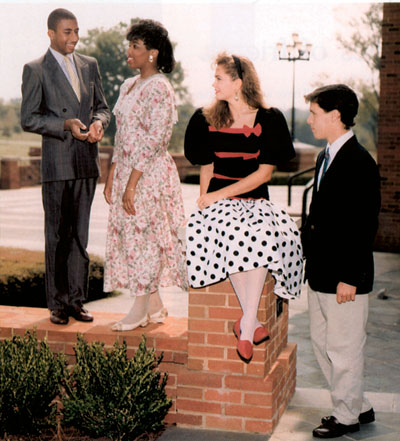 Eric Motley—a George Bush appointee now with the Aspen Institute—posing for a yearbook photo shoot in his striped, double-breasted junior-prom outfit. The caption in the 1991 yearbook from Robert E. Lee High School in Montgomery, Alabama, says Motley proves "one can dress up and still be stylish."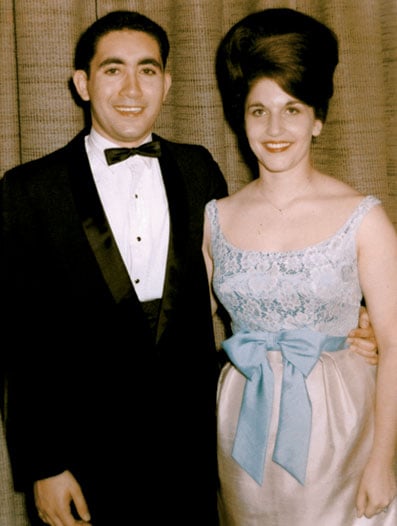 DC Council member Carol Schwartz at a 1965 sorority formal at the University of Texas in Austin. "I thought I looked good," says Schwartz, "but in retrospect I think my hair could have been higher."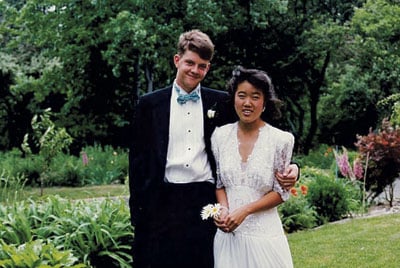 DC schools chancellor Michelle Rhee with date Adam Weiss before her 1988 prom at Maumee Valley Country Day School in Toledo, Ohio. Asked about prom memories, Rhee said she remembers her senior prom as "quite a lackluster event." Mr. Weiss, was it better for you?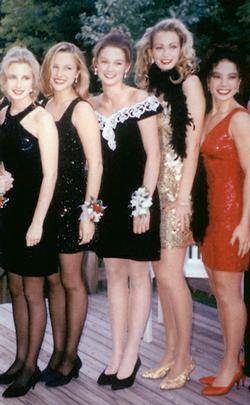 This article appears in the May 2008 issue of Washingtonian. To see more articles in this issue, click here.
More>> Capital Comment Blog | News & Politics | Society Photos