Meet our daters: Mark Drapeau | Dana Neill | Sally Colson Cline | Michael Amesquita | Kate Searby | Max Schwartz | Lucas Wall
According to a recent survey, Washington is one of the best areas in the country to be single. Is that true? What makes dating in DC great? What makes it difficult?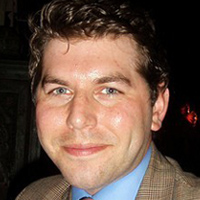 Mark Drapeau: The survey is not right. The numbers and analyses they use are far too simple. DC is a horrible city for singles. First, there are not 4.1 million people in DC—there are about 550,000, and half of them live in neighborhoods Zagat doesn't go to. There are 4.1 million people in the greater DC area. Now, maybe that's quibbling, but when many people live in clearly residential neighborhoods with no Metro and bus access, that's not an urban metropolis anymore. One huge problem with DC is that many cool people live outside the city, where all the great restaurants and clubs are for singles. They live in Bethesda, Silver Spring, and Falls Church. They're the bridge-and-tunnel crowd that ventures in once a week. So, we have a geographic distribution issue.
Second, there are 28.6 percent unmarried people. Okay, fine. But unfortunately, that number is so dominated by college students and just-out-of-college interns and first-jobbers. And in general, your average 23-year-old cheering for his or her college football team at a beer joint in Foggy Bottom doesn't want to date anyone who's older than 26. That's fine, but that's a reality. And frankly, lots of older people don't want to date them, either. So we have an age distribution issue. Third, there are no locals and no local spirit and pride. Most people move to DC for careers. Everyone here is transient, and if you're not, you probably live in one of the aforementioned suburbs.
Finally, because everyone here who's young and single is here for a tough career (law, government, lobbying), everyone is busy and stressed. You hardly ever meet artists, writers, ice-cream-shop owners, or advertisers. There's one main career niche in DC, and the local businesses revolve around it. There are no diners in DC. Why? Because no one is hanging out with coffee and a cigarette talking to his or her friends at 10:30 AM. When everyone is so busy, it's less fun to get together and harder to make plans. So we have a timing issue. In sum, those are some basic, below-the-radar reasons that I think DC should be ranked far below many other cities.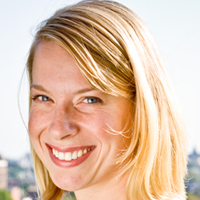 Sally Colson Cline: I took a look at the survey, and I agree that DC is a great place to be single. I think there are a lot of single people here, there's good nightlife, and it's easy to get to (it's just unfortunate that it shuts down so early). The transient state of DC makes for a lot of turnover in residents, so there are always new people to meet. The best thing about dating in DC is how much there is to do around here—creative dates and new places to meet people are easy to come by. The worst thing about dating DC is being cornered in a bar by someone who wants to tell you how important their job is.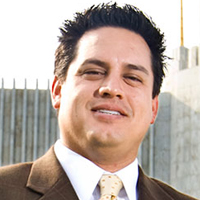 Michael Amesquita: I find that the variety of options for dates is a huge plus. There's an endless supply of festivals, shows, concerts, and sightseeing in and around town. Once you've met someone it's relatively easy to find something going on that you'd both enjoy. But meeting people is difficult. I've found people are really standoffish. People stand in their groups and would rather not make new friends. If you want to meet people, it has to be done somewhere else besides at a club or bar—perhaps through a sports league, church, work, or through friends.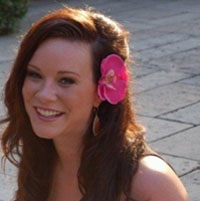 Kate Searby: I love how DC is full of young professionals who are interested in current events and passionate about making a positive difference in the world. This city is practically overflowing with ambitious and intelligent people who work hard and play hard. There's never a shortage of fun things to do or places to meet new people. There's an endless number of embassy parties, charity events, and political fundraisers taking place on any given night. There's always good live music to be found at the Rock & Roll Hotel, 9:30 Club, or Black Cat every night. With so much going on, the hardest part is deciding which event to attend.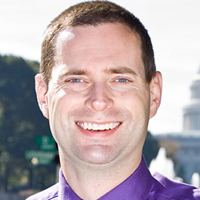 Lucas Wall: Dating in DC is a mixed bag. On the up side, there are a ton of young, single, professional gay men in this city who are generally well educated and worldly. Washington guys are also quite attractive compared to other cities I've been to—or maybe it's just the fact that there are so many here that by numbers there seem to be more good-looking ones.
On the flip side, I've found it difficult to actually meet many of these guys for dates. I always seem to be the one taking the initiative to get a number or e-mail address, or give mine out. I can't recall the last time someone actually pursued me and asked me on a date. I'm not sure why this is. Some guys are shy by nature and have self-esteem issues that prevent them from going out on a limb to express interest in someone. Others seem to be the stereotypical gay guy who isn't looking for a relationship and is just happy hooking up online and hanging out with friends.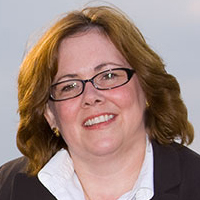 Dana Neill: I agree that DC can be one of the best areas to be single. It's full of many different activities so there's something for everyone. I'm frustrated with people who say they're bored—I just don't think that can be possible in this area. I think the hard part is actually meeting others. Maybe it's just my age group—most of my friends are married, and I'm not hanging out in bars or clubs by myself.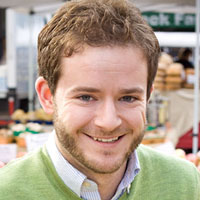 Max Schwartz: I'd say that as a young male, DC is a great place for dating because it seems to me that (at least my demographic) has many more women than men in it. So at minimum I have the stats running in my direction.
People here are from all over the country, and everyone came here for relatively similar reasons: politics, advocacy, NGOs, or law, which means that everyone at least has a general understanding of my dorky corner of the world. I'm not at some bar in New York trying to explain legal blogging to an apolitical theater student. And I've found that people here are much more outgoing and far less cliquey than in other places I've lived.
What are your thoughts on dating in DC? Leave them in the comments below!