Editor's Note: In an effort to protect the privacy of our diarists' dates, our updates are on a slight time delay.
When we left off, our intrepid band of daters was: wondering if love, or at least like, could strike across political aisles, about to embark on a weekend-long date in Florida, and in the midst of a dating marathon. A few faced dating inertia and may just need a dating challenge to get over that hump.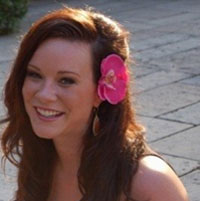 Will chemistry overcome political differences? They don't match up on paper, but Kate Searby, a Democrat, found she had chemistry with Republican guy and invited him to an event for one of the final presidential debates. "I just texted him, not thinking he'd come," says Searby. "He came, and he looked really cute."
There wasn't much talking during the debate, but later, at a bar, there was some political ribbing. "We went to Gin and Tonic with a bunch of my friends and he held his own," says Searby. "We're so opposite on these really important issues, but I can really be myself and laugh. He has such a good sense of humor. It's a good reminder that I'm not looking for the one, but just someone I have fun with. I'm not worried about where this is going or where this isn't going. I enjoy spending time with him."
"I take things really slowly," says Searby. "It's just the way I am. We've just kissed. I like him a lot and I'm definitely attracted to him. I'm just not in a hurry to take it any farther than that at this point."
And while the two have future plans, Searby is "definitely enjoying meeting other guys."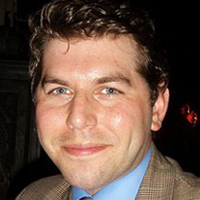 In an effort to burst out of a dating hiatus, Mark Drapeau took off on a dating marathon with the help of Match.com. His last Match date was with a woman with whom he had a lot in common, but the next day she dropped him a note saying they had no chemistry. "I don't want to overanalyze it," says Drapeau. "I think she's one of those people who's holding out for 100 percent when you could have 85 percent. No one is ever good enough for people like that."
As for Drapeau's other Match dates, he's "on the fence" about Finance Girl, and the woman who kept him waiting for 45 minutes is "still in the game."
Not wanting to rely entirely on Match, Drapeau went to a party where he "met someone the old-fashioned way—through a friend." The two texted and chatted on the phone in an attempt to make plans, but it never panned out. They made tentative plans but "she never got back to me," explains Drapeau. "She's flaky or just pretending to be interested. I wouldn't hesitate to see her, but I'm hesitant to make any more effort. I think if someone wants to see you, he or she makes an effort. I can't be with someone who's so busy that no one is important to her."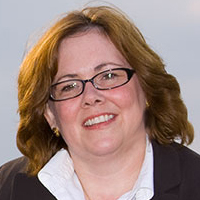 After a handful of dates, Dana Neil headed off to Florida for a sports weekend with a man she met on Craigslist.
"We hadn't known each other that long so it was kind of soon," admits Neil. "And people have different travel habits. Was that going to be a problem? I like taking on adventures. If we ended up not being compatible, well, here we are in Tampa so how bad could it be?"
When they both unpacked right away instead of living out of a suitcase, she knew they'd be okay. A couple of drinks at the bar didn't hurt either. In the end, the weekend was "a lot of fun."
As for the logistics of traveling together, yes, they shared a hotel room. "When you're an adult you can share a room without too much pressure," says Neil. "Because it did happen so fast, there wasn't a lot of pressure. We knew we were going as travel companions first and the romance was second—if it was there on its own. There was some romance. We kissed and held hands."
The two talked about getting together again soon. "I'd like to see him again," says Neil. "His availability for the rest of the month is very limited. That's okay with me. I'm really laid back about that. And we've talked. He's seeing other people. I let him know that was okay. We're not exclusive. Maybe over time, but not right now."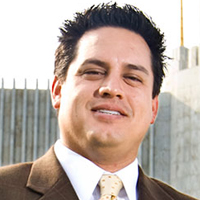 Michael Amesquita has been out and about—to a volleyball game, an independent film festival, and just hanging with friends. "I haven't been on any dates, but there are some people I'm interested in," he admits, including an "amazing singer" in his choir.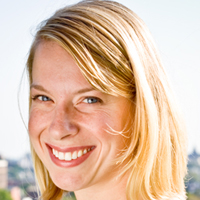 Sally Colson Cline went out to a couple bars and exchanged numbers with a girl, but they didn't call each other. "If I'm into someone, I call the next day," says Cline. "I just don't think it was there. Maybe [the number exchange] was more of a formality."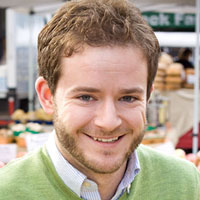 After a slow few weeks, Max Schwartz lined up two dates and is debating what to do. He's considering an event at the Corcoran, but "art museums have not always been good to me. I went to the Phillips Gallery over the summer. We had a disagreement about whether modern art was interesting or not. I thought it was a playful argument, but the rest of the evening was kind of off. It was weird."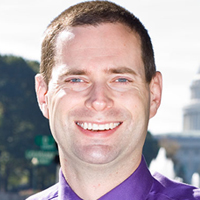 Lucas Wall is still on vacation.
Some of our daters may need some prompting and readers have been calling for dating challenges. So, what would you have our daters do? E-mail your dating challenge ideas to datingdiaries@washingtonian.com.
Previously: More Dating Diaries
Editor's note: Please remember to keep it civil in the comments, folks. We retain the right to remove any comments that we see as crossing the line. Please also do not advertise services or products in the comments; those will be removed.