UPDATE: Two photographs tied for first place, so we're having a runoff to determine the winner. Vote here!
Over the past three weeks, readers flooded our inbox with photos of buildings, homes, monuments, and more. Yesterday, our panel of judges gathered to narrow the pool of 250 down to five finalists.
Now it's your turn to weigh in. Scroll down to see the finalists, and take the poll at the bottom of the page to vote for your favorite. Reader voting closes November 30 at midnight. The photo with the most votes at that time will be declared the winner, and it'll run in the January issue of The Washingtonian.
Remember, it's only one vote per person, so choose wisely. And please, we ask that you play fair. If we see what seem to be irregularities in voting for a particular photograph, we reserve the right to disqualify it.
Good luck to our finalists, and happy voting, readers!
We selected only five finalists, but several other photos caught our eye. Click here to see our runners-up. You can also see all our past photo-contest winners here.
"National Gallery, East Wing" by Cesar Lujan of Washington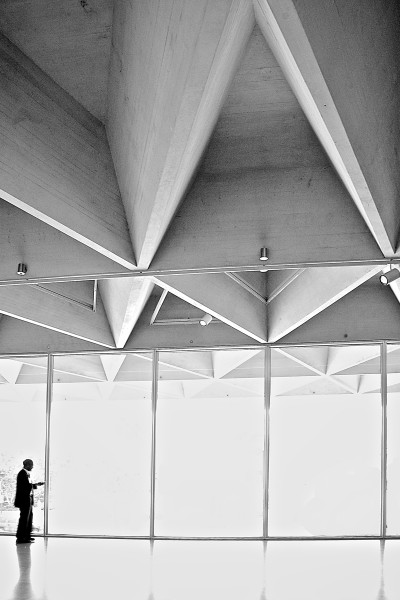 We love the triangle pattern on the ceiling in this one, and the composition, with the man in the bottom left, was just perfect.
"Move-in Condition" by Michelle Roberts of Hyattsville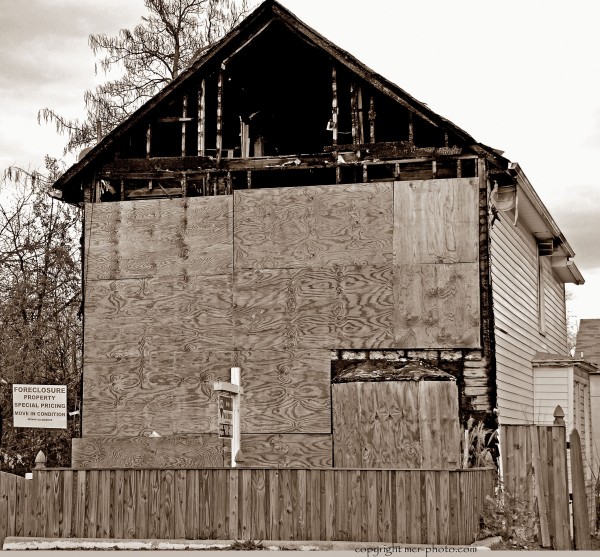 In case you can't read it, the sign in the bottom left deems the house to be in "move-in condition." We just love the irony.
"Blue Checkers" by Darwin C. Tiu of Silver Spring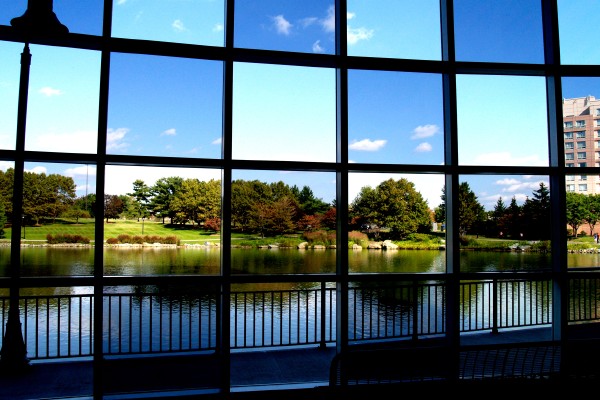 This photo was snapped at Rio at Washingtonian Center in Gaithersburg. The colors just popped off our screen, and that's why this one made it as a finalist.
"Gotham City" by Chris Stamboulis of Arlington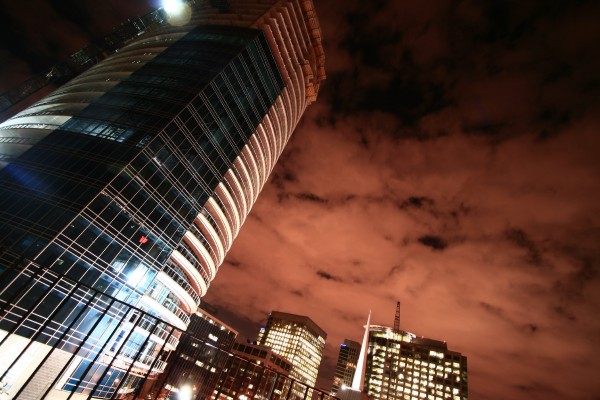 This shot, taken with a wide-angle lens, is of the Turnberry Tower condominium building in Rosslyn. The photographer writes, "[It] sort of gives Rosslyn a Gotham feel."
"Spider's House" by Ginger Hendee of Washington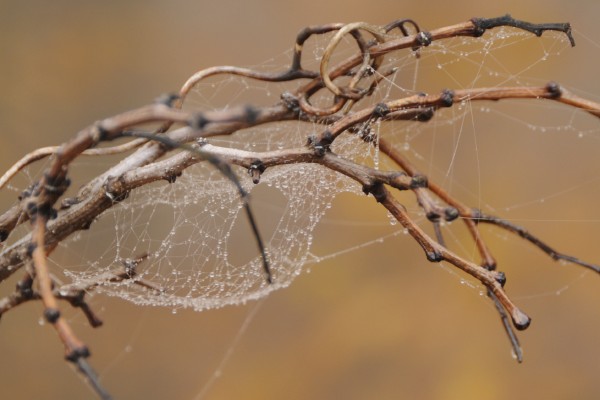 The photographer snapped this photo in the Virginia countryside during a rainstorm. After seeing so many photos of buildings entered in this month's contest, we thought this was a nice interpretation of the theme.
Vote for your favorite photo here!
More>> Capital Comment Blog | News & Politics | Society Photos