Meet our daters: Mark Drapeau | Dana Neill | Sally Colson Cline | Michael Amesquita | Kate Searby | Max Schwartz | Lucas Wall
Editor's note: In an effort to protect the privacy of our diarists' dates, our updates are on a slight time delay.
Our Dating Diarists are looking for love, but is it in all the wrong places? Who knows, but our brave daters are willing to try it all—coffee shops, museums, and even the DMV.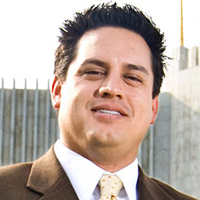 Michael Amesquita asked a girl he met at volleyball to go to a masquerade ball, and he ended up taking Volleyball Girl and her roommate to the dance. On the drive there, Volleyball Girl asked about a friend of Michael's, that they both know through church. "I told her the truth," says Michael. "He's fantastic. I set them up, and they've gone out a few times. How can you have anything but good thoughts when two people you think are great get together?" And in case anyone was wondering, Volleyball Girl's roommate has a boyfriend.
At the DMV, Michael saw the same "very pretty Brazilian" woman who had waited on him during his last visit. After she helped him change his address, he asked her if she'd like to go to dinner. She said yes and took his number.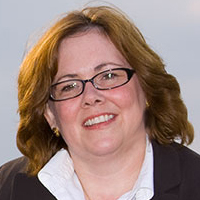 Dana Neill's Florida fellow cooked dinner for her. "I brought wine, and he had a lovely dinner already made," she says. "I was impressed. It was nice to spend time with him, but it's still going slowly and I'm enjoying it."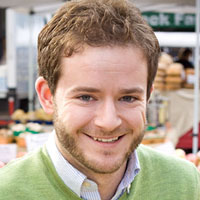 Last week, Max Schwartz was wondering what all these coffee dates really meant with the law student. "She has been flaking on me pretty bad," he says. But he's had more success with a girl he met at a Halloween party. "I actually hadn't planned on calling her," says Max. "It was pretty late in the night before I got her number, and it was Halloween, so I may have made an ass of myself. But then she contacted me." He was glad she did. "She seems great, though I wasn't sure that the date went all that well." Apparently it did—she got in touch with him again, and the two have plans to go out soon.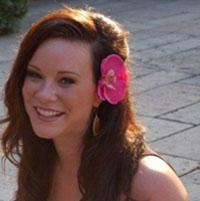 Wandering through the Corcoran Gallery's Richard Avedon exhibit, Kate Searby met a "tall, dark, and handsome lawyer." The two started talking about one of the portraits; he asked for her number and called the next day. "We met for drinks at the bar in the Ritz-Carlton," says Kate. "We talked for hours about everything from 20th-century Spanish art to political economics to obscure Pink Floyd references on The Simpsons. I was blown away by how knowledgeable he was on such a wide array of subjects but, at the same time, how humble he was about it. Drinks turned into dinner. There was definitely chemistry between us. I can't wait to see him again."
Kate also went on a second date with an artist/musician she met at a concert at the Rock & Roll Hotel. "At the beginning of our date, he told me he was nervous, which I thought was really cute and endearing," says Kate. "Like me, he's from California, so we immediately bonded over how much we both miss living close to the ocean and the endless outdoor activities that California life provides. Also, since he's a musician, we share a passion for live music. He gave me a long list of his favorite local indie bands to check out. After dinner, we walked over to the Black Cat and caught the tail end of a concert. It was such a fun date."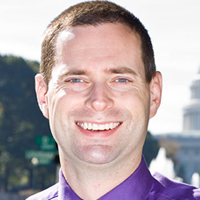 Lucas Wall's new fellow isn't so new anymore. The two went out twice this week. "That puts us up to ten dates now, which in my mind is the magic number where you stopping counting dates and start thinking about something more serious." Both are traveling now but are staying in touch by e-mail and text.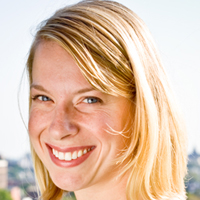 Sally Colson Cline's dating hiatus is moving toward full hibernation: "I wore myself out trying to meet other people, and I just need a break."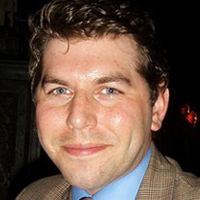 Mark Drapeau has become "pretty serious about finding a girlfriend." He canceled plans with someone he knew there was no chance with and found out that the other people he was interested in are already spoken for.