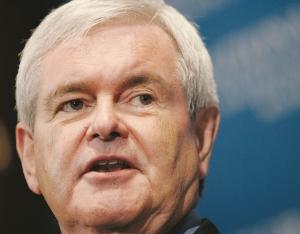 Last month, we wrote about Newt Gingrich's frequent Twitter reviews of restaurants. Since then, he's continued his dining reports, although this month his favorites have been much more pocketbook-friendly:
• "Having a good lunch at the mcdonalds in osseo with [my wife] callista and her mother bernita. Good crispy chicken sandwich, great fries, good coffee."
• "Drugans restaurant and golf course in holman wisconsin has great food and a seven foot tall wooden troll. They do a wonderful job."
• "now cjuck [chick] fil a is something else. I love the dwarf house in hapeville. It is the home of chick fil a."
• "Reynolds plantation has some wonderful facilities and great staff. The linger longer steak house (yes that is its name) is very impressive."
This article first appeared in the August 2009 issue of The Washingtonian. For more articles from that issue, click here.
More>> Capital Comment Blog | News & Politics | Party Photos