Back to School Guide
→ Greening Your Back-to-School Shopping List

→ Back to School 2.0: Gadgets for Students

→ Great First Day Clothes for Girls

→ Great First Day Clothes for Boys

→ Spicing Up Brown Bag Lunches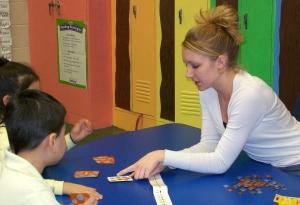 Amy Norback
First-grade teacher at Truesdell Education Center

Develop a homework routine.
Norback notes that children tend to respond well to routines. "It's beneficial to establish a homework routine early on in the school year," she says. "For example, give them a break and snack after school and have homework time until dinner. Don't wait until the end of the night to start. Make sure that they have a quiet space with all of the supplies they need so they can focus."
Busy parents can still be involved.
"Even if your schedule doesn't allow you to supervise your child while they're doing homework, have a system in place so that you can still go over their work," Norback says. For example, she suggests having your child leave his or her homework out before bedtime, so even if you get home late, you can still look it over. Also, if your work schedule doesn't allow you to volunteer actively at school as a chaperone, see if there are other ways for you to contribute—this can be as simple as sending in school supplies that the teacher might need.

Communicate with the teacher.
At the beginning of the school year, find out which form of communication works best, Norback says: "Know the most convenient way to reach the teacher, whether it's by e-mail or phone, and be in contact about any concerns you have."
Keep your child involved.
Norback says that participating in extracurricular activities will make your child feel like he or she is a part of the school community. "But depending on their age, be careful not to overwhelm them with too many things at once," she says. "Try to get your child involved in a mix of physical and mental activities."
• • • • • • •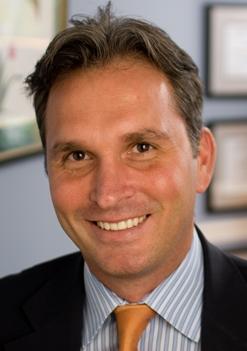 Dr. Michael Oberschneider
Founder and director of Ashburn Psychological Services
Prepare your child for the return to a structured schedule.
The end of summer means a transition to a more regimented routine, says Oberschneider: "Going back to school brings back demands and expectations that were absent during the summer, which can be overwhelming for some kids." He recommends explaining your expectations to your kids ahead of time to help them ease back into a regular schedule.
Reward your child for good work.
Oberschneider notes that rewards can be a great motivator. "If your child does everything that's expected of them, give them a reward," he says. "Instead of focusing on the negative, bring the focus to what they're doing well."

Boost your child's self-esteem.
Children between the ages of 10 and 13 are going through many changes. "This is not only a time when a kid's body changes, but also when he or she is developing a sense of self," Oberschneider says. He suggests encouraging your child to be involved in social activities such as organized team sports and after-school activities, which he says can prevent children from retreating into themselves.
Divorce or separation requires that parents be extra-sensitive.
Children and teens whose parents are going through divorce or separation need to feel supported by both parents as much as possible. "I often tell parents to try put their own grievances aside for a while and focus on supporting their child," Oberschneider says. If a child is having severe adjustment problems, it's best that he or she speak to a counselor.
Cheryl Gedzelman
Former tutor and president of Tutoring for Success
Don't wait until problems arise—be proactive.
Even before school starts, Gedzelman recommends that parents make sure kids are reading for pleasure and brushing up on math by practicing problems from the previous school year. "If your child has any organizational issues, make sure you get systems in place right at the beginning of the school year," she says. "Make sure your student has a calendar for long-term assignments." Gedzelman suggests breaking big assignments down into smaller steps and writing down a step or two to work on each day. She also advises writing down each test in the calendar far in advance so a student can note which days he or she has time to study.
Students can be their own best advocate.
"If kids have special needs, don't wait until the November conference to talk about them," Gedzelman says. "Let teachers know about it by the second week of school." And while Gedzelman emphasizes that parents shouldn't hesitate to contact their child's teacher if there are academic issues, she adds that it's also an excellent skill for students themselves to learn. "Encourage your kids to talk to teachers if they have any issues," she says.
• • • • • • •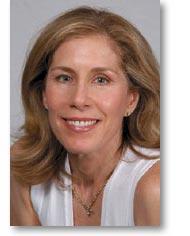 Judy Caplan
Author of a children's book called Gobey Gets Full: Good Nutrition in a Nutshell and a registered dietician for 30 years
The beginning of a new school year is a good starting point to make healthy changes.
Caplan recommends starting with one small change, rather than trying to change a child's whole diet at once. "For instance, you might want to first focus on including more whole grains," she says. "Then you could focus on quality protein, making sure it's lean and not processed." Making dietary changes one step at a time makes them easier on the whole family.
The cafeteria doesn't have to be an unhealthy place.
Caplan says to forget about "kid-friendly" foods such as pizza and burgers and to get kids to start thinking critically. "Ask yourself, 'Is this whole grain? Are they healthy oils? What kind of vegetables do they have?' " Caplan says. "If you're getting pizza, look for veggie pizza. If kids have something in their head about what's good and right to eat, it'll help them make better choices."
Plan ahead.
Sometimes a busy family has to grab dinner on the run. Caplan says it's a good idea to find a few good places nearby that you know have healthy options if you're going to have to get fast food. Look for the same things—whole grains, lean proteins—that you'd emphasize in home-cooked meals. For example, Caplan notes that Subway has whole-grain bread and Pizza Hut has whole-grain crust.
Sheri Mural
College-admissions consultant at AdmissionsConsultants
It's not too early to start thinking about college—within reason.
Even for kids who aren't getting ready to apply for college, some introspection can be valuable. "For students who aren't on the brink of filling out applications, I tell them the college search process begins with them thinking about themselves," Mural says. "Explore new areas. Join a club, play on a sports team, take on an internship. Expose yourself to new ideas and experiences. Then think about how you learn best. Think about what environment is best for you. And think about what you don't like—it's just as valuable."

If your child is getting ready to apply to colleges, encourage him or her not to procrastinate.
Ideally, senior year should be about senior year, Mural says. "In a way, I think the college process has taken away from students' high-school experiences," Mural says. "The better prepared you are, the more you can do to make sure applications aren't the focal point of the year."
Students should identify a support team to provide perspective and assistance.
Mural says students of all ages benefit from knowing who to go to when they're dealing with school-related stress, whether it be a parent, a teacher, or someone else.• • • • • • •
Tara O'Neal and Jan Havlik
O'Neal is director of residential life and Havlik is the dean of students at Garrison Forest School, an all-girls day and boarding school.
Encourage your child to experiment.
High school is a time for self-discovery. O'Neal and Havlik advise parents to allow kids to be who they are and encourage them to try new things. It's okay for kids to fail, they say, as failures can serve as good teaching moments.
Be prepared to deal with homesickness.
According to O'Neal and Havlik, parents should be prepared for their child to feel homesick at boarding school, especially in the beginning. They suggest that parents remind their child of the reasons they're attending boarding school and communicate their worries with dorm parents and faculty members. One child might need their parents to visit more often, they say, whereas another might simply need time to adjust to their new environment.