NOTE: Voting in this contest is now closed; scroll down to see the winner. The theme for next month's contest will be announced on September 1. Stay tuned!
We pored over the submissions for our trash-and-treasure-themed contest and selected our favorites to advance to the finals. Now we need you to weigh in. Scroll down to see the finalists, then take the poll at the bottom of the page to vote for your favorite. The photo with the most votes at noon on August 31 will be declared the winner. It'll run in the October issue of The Washingtonian.
As always, it's one vote per person. If we notice voting irregularities with any one photograph, The Washingtonian reserves the right to disqualify it from the contest.
Don't forget to check out our winners' gallery to see all the past photo-contest winners. Check back on Tuesday, September 1, for next month's theme and how to enter.
"Broken Jewels" by Annie Riker of Arlington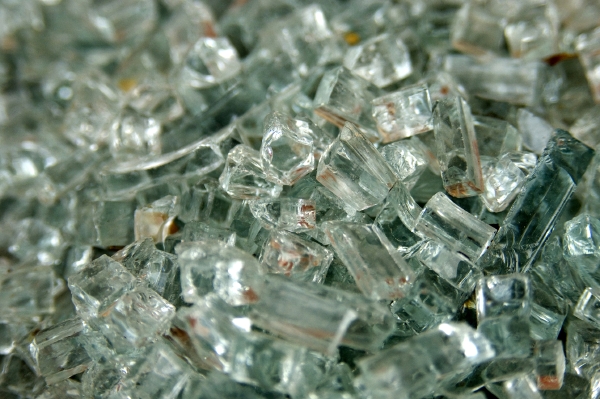 Who knew bits of broken window glass could be so lovely?
"Pop of Pink" by Allie Carroll of Arlington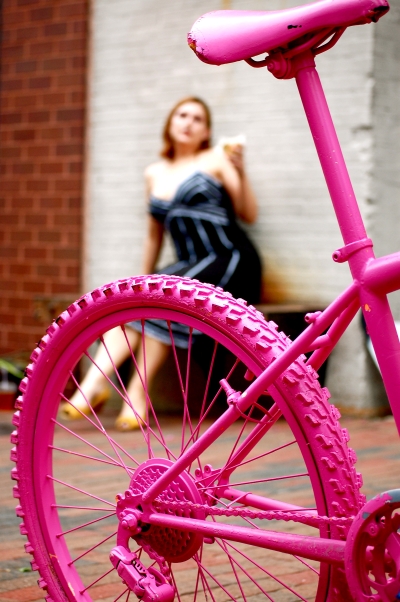 Georgetown cupcake spot Baked & Wired repurposed an old bicycle and added a whimsical touch to its storefront.
"Maternity Ward" by Alan G. Carroll of Silver Spring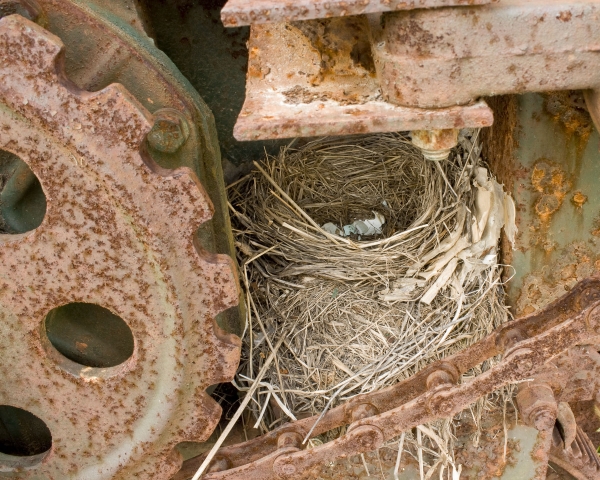 A robin turned a rusty piece of farm equipment into an unlikely—yet cozy—home.
"Restoration Hardware" by David Kay of Leesburg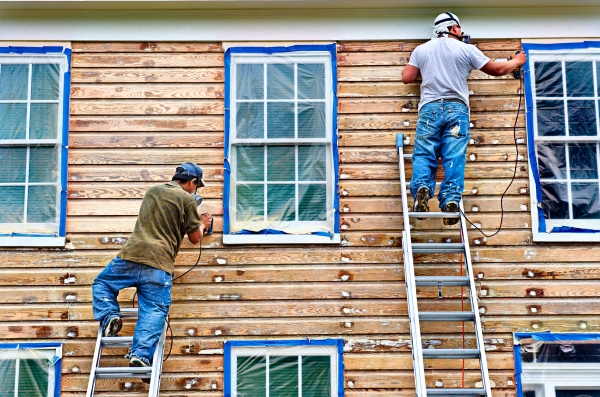 The photographer found a construction crew hard at work restoring this old house in St. Michaels to its former glory.
"Beauty in the Bin" by Floyd Yarmuth of Annapolis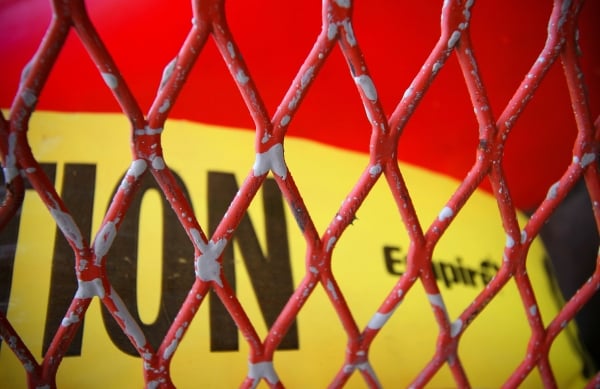 The photographer found a worthy subject in a discarded traffic cone in Dupont Circle. "I was struck by the bright colors," he says.
Vote here!
*To help keep this contest fair, we've elected to use an IP address-based poll. This means that if you are voting from an office or network setting, not everybody will be able to vote. We apologize for the inconvenience, but we hope you'll encourage coworkers to vote from their home computers.
More>> Capital Comment Blog | News & Politics | Party Photos