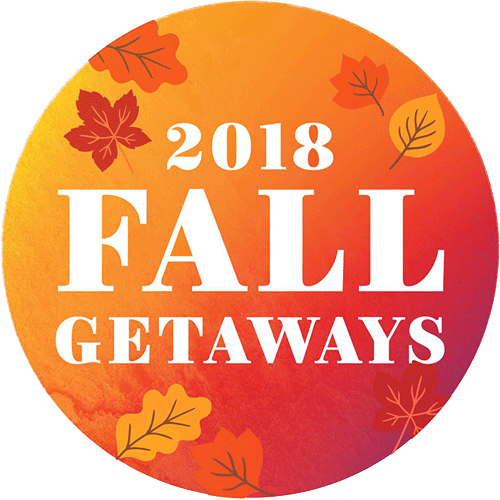 This article is a part of our 2018 guide to great fall getaways, including where to head for colorful foliage, fun festivals, and other glories of autumn.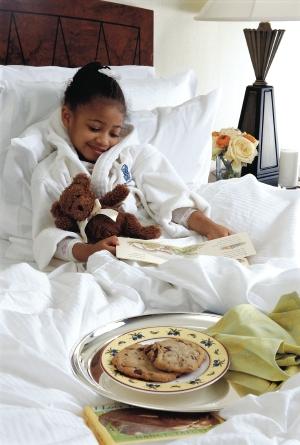 See the full Fall Weekends Guide >>
In the not-too-distant past, parents either had to sacrifice luxe rooms and interesting experiences in the name of family fun or drag their children to adult-oriented destinations that made the kids long for home.
That's changing. More high-end hotels are providing kid-friendly amenities—proving that the phrase "sophisticated family travel" doesn't have to be an oxymoron.
Here are four great getaways for the entire family.
The Rittenhouse : A Kid's Treasure
The Rittenhouse in Philadelphia is a world-class hotel that's actually child-friendly as opposed to child-tolerant. The minute kids step into the lobby, they're directed to a "treasure chest" next to the concierge where they can choose from a variety of toys and games to keep. Upstairs, kids are treated to pint-size bathrobes and slippers along with the book Good Night Philadelphia. For babies, there's a wooden crib rather than a rickety Pack 'n Play, decked out in Sesame Street's finest.
Best of all, the hotel is across the street from Rittenhouse Square, a historic park where posh neighborhood children frolic with bubbles and bikes.
Travel time from Washington: About three hours.
What it costs: From $395 a night.
More information: 800-635-1042; rittenhousehotel.com.
Admiral FeLl Inn: Ghostly Getaway
Kids and adults will like being spooked at the Admiral Fell Inn, which overlooks the harbor in Baltimore's Fells Point. Free weekend tours of the historic hotel wind through hallways that ghosts are said to haunt. The hotel can also arrange a Fells Point Ghost Walk, a family-friendly freaky nighttime tour along cobblestone streets.
Families with older kids may want to book the Poe package, which celebrates the 200th anniversary of Edgar Allan Poe's birthday and includes free drinks—soft and hard—at nearby Annabel Lee Tavern, a restaurant dedicated to the writer. Poe fans can also visit his grave and tour the cemetery's catacombs as well as stop in at the Edgar Allan Poe House and Museum, where he lived with his child-bride cousin-wife and wrote his chilling story "MS. Found in a Bottle."
Travel time from Washington: About one hour.
What it costs: The Poe package starts at $179 a night for a family of four.
More information: 866-583-4162; harbormagic.com (click on "hotels").
Ritz-Carlton At Play in Central Park
If it's ultra-high-end you're looking for, you can't do better than the Ritz-Carlton on Central Park South in New York City. Marble baths, handcrafted furniture, and an in-room CD player with a selection of CDs will thrill you, while an invitation to feed the Central Park carriage horses (daily at noon) will excite your kids. A movie selection that includes every Oscar winner for best picture since 1928 also delivers for the kids with flicks such as Toy Story and Pocahontas. Parents of babies are treated to a care kit with tear-free shampoo, Band-Aids, plugs for electrical outlets, and Bulgari baby soap. With Central Park as your front yard, bikes, boats, and carousel rides are steps away.
Travel time from Washington: About four hours.
What it costs: From $845.
More information: 212-308-9100; ritzcarlton.com.
Westin Annapolis: Aaah, Heavenly Cribs
Upon check-in at the Westin in the heart of historic Annapolis, kids score swag: Each is presented with a backpack brimming with snacks, crayons, and activity books.
Cocktail hour isn't reserved for adults. Kids can choose from "mocktails" including virgin strawberry daiquiris and piña coladas. At the heated indoor pool, the lifeguard knows how to get a party started when he fires up colored disco lights that bathe water—and swimmers—in azure, scarlet, and emerald. Even babies are pampered with 230-thread-count sheets and miniature versions of the hotel's signature Heavenly Bed mattresses for their cribs.
Travel time from Washington: About 45 minutes.
What it costs: From $199.
More information: 410-972-4300; starwoodhotels.com.