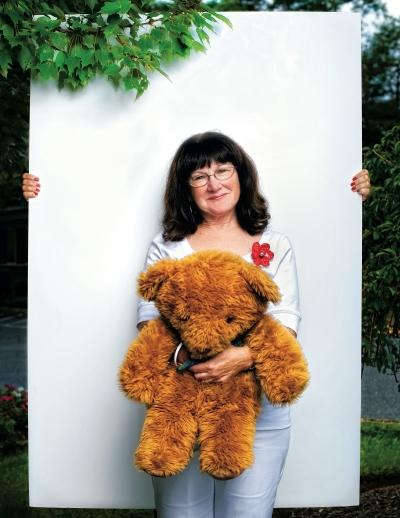 >> Click here to see all the Great Places to Work
Every Thursday, the 15-person staff at Eagle Hill Consulting starts the day with a breakfast meeting. But not just any breakfast meeting: Everyone gathers at the cofounder's home, and an employee who loves to cook prepares favorites such as blueberry pancakes and shrimp and grits.
"We have a true family culture," says staffer Sandy Gentles. "The chairman and his wife are like the grandparents always asking about the kids and what the family is up to."
When The Washingtonian asks employees what they'd miss if they left their job, most say their colleagues. Coworkers are the number-one reason why people stay with a company, according to a Salary.com survey.
But at some firms, including the six here, bonds can be as tight as—or tighter than—a family. Not only does everyone know the names of each other's spouses and children, but some colleagues vacation together.
Smaller companies tend to feel especially like family. At FYI—For Your Information, managers have been known to attend an employee's child's ball game. On birthdays, employees get a gift card for a favorite store or restaurant. Thanksgiving is celebrated with a catered lunch.
"We are a family," says senior engineer Glen Kilgore. "When one person runs out of leave for an emergency, we give our extra leave to help out. We have attended funerals of our colleagues' loved ones. At work, if you are not sure how to do something, you ask your coworkers—they always help you out."
Other workplaces that received high scores for feeling like family: Coray Gurnitz Consulting, Decisive Analytics Corporation, the Educe Group, Genetic Alliance, Home Builders Institute, Merritt Group, the Midtown Group, Spider Strategies.
| Organization; Location and Web Site; What It Does | Full-Time Local Staff | Staff Score on Family Feel (5=Top) | Ways It Feels Like Family | Besides Having a Family Feel, What Makes It a Great Place to Work? |
| --- | --- | --- | --- | --- |
| Cassaday & Company; McLean; cassaday.com; Financial planning and investment services | 18 | 5.00 | The holiday party is a sit-down dinner at the owner's home. Parents often bring kids to work. | In a tough year for financial firms, this one banded together—all taking pay cuts to save jobs. "You're not going to find happier employees in finance," says one industry source. |
| Eagle Hill Consulting; McLean; eaglehillconsulting.com; Management consulting | 15 | 5.00 | Weekly staff meetings at the cofounder's house feature gourmet, home-cooked breakfasts. | Employees rave about the work/life balance and the teamwork—each project gets at least two consultants, so no one works solo. Also noteworthy: a program that gives back to local charity. |
| FYI—For Your Information; Calverton; fyinfo.com; Consulting for IT, network engineering, management, human resources | 74 | 4.71 | Managers might attend an employee's child's ball game. A leave-donation program helps coworkers in need. | Perks include gestures both big—a lavish holiday party; coverage of health-care deductibles up to $1,200 for an individual, $2,400 for a family—and more intimate, such as hand-delivered holiday bonuses and personalized birthday gifts. |
| Integrity Applications Incorporated; Chantilly; integrity-apps.com; Systems and software engineering for defense and space programs | 259 | 5.00 | Art for the firm's holiday cards is made by employees' children. Every 2½ years, IAI has taken each staffer and a guest on a company-paid trip. | IAI treats its people well—they give it high marks for pay, challenging work, manager support, flexibility, and integrity. Of 50 hires last year, 82% were staff referrals—they like it that much. Two very nice perks: IAI puts $1,200 into an employee's flexible-spending account and 10% of salary into a 401(k). |
| Mental Health Association of Montgomery County; Rockville; mhamc.org; Nonprofit that promotes and advocates for mental wellness | 55 | 4.88 | At this supportive, mostly female office, staffers share personal milestones at each monthly meeting, then have ice cream. | Employees call the work—for those with mental illness—meaningful. Everyone gets at least $200 a year for "enrichment," whether yoga or a seminar. Also: caregiver leave, shopping days, health care for part-timers, and an annual Bahamas trip giveaway. |
| Ntiva; McLean; ntiva.comIT/engineering consulting | 26 | 5.00 | Staff will meet at the owner's house to play Wii or invite each other's kids to birthday parties. | Employees—most of whom are men—like the challenge of the work, which includes network design and monitoring, and the recognition they receive at monthly meetings. |