When DC mayor Muriel Bowser announced her baby in May, it seemed like a perfect progressive moment for a place that prides itself on its liberal values. A single woman adopting a young child while running a complex city? It was a proud time for the mayor, and something Washington could really get behind.
It was also a missed opportunity. Currently, employees of the DC government are entitled to eight weeks of paid time off when they become parents, and by 2020, when the two-month hiatus is extended to full-time employees of private companies, the city will have one of the country's most generous family-leave policies. Yet just over a week after Bowser announced the adoption, she was back at work, speaking at a press conference about public safety. The city's most visible employee, it soon became clear, had opted not to use the baby time she was entitled to.
Bowser is certainly busy—when you take on a job running a major city, you give up normal expectations about work/life balance, and late nights and packed schedules come with the gig. But if she had stayed home for eight weeks, it would have been a bold move, sending the message to other city workers—and residents—that the District's family-leave policy exists for good reason. Even if you're a high-profile, overprogrammed boss.
I can understand why she rushed back to the office. The idea that work should take priority over everything else is ingrained in the culture of Washington, where punishing hours are common and workdays are bookended by breakfast meetings and evening networking events. Our jobs have always been entwined with our sense of self-worth. But increasingly, sheer busyness is a status signal. Each mid-dinner e-mail ping or midnight Slack message reminds us how essential we (hope we) are.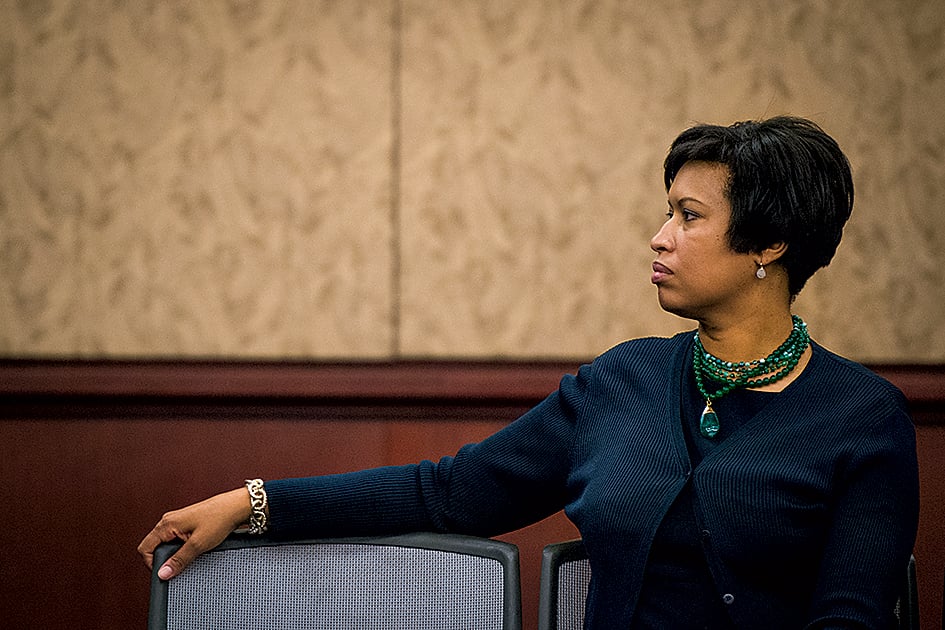 It's even worse for women. While they continue to get paid significantly less than men doing the same jobs, female professionals also still confront pressure to work harder than the guy in the office next door, to prove they truly belong in the room. Stay home for eight weeks? Are you nuts?
As a naturally anxious unmarried twentysomething, I've been grappling with some of these issues, even without the overwhelming stress of a new child. One of the best things I've done for myself is to start saying no, to recognize my bandwidth and honor its limits. For me, that's easy: I now turn down the occasional brunch invite and sometimes stay in when my friends go out. But even nixing these trivial invitations makes me feel uneasy—as if in some small way I'm doing harm to my greater happiness. And if I can get FOMO about inconsequential socializing, I can't imagine the pressure on a new mother with a high-powered job—like, say, mayor of Washington, DC.
Bowser is up for reelection this fall, and it's possible her campaign is a factor in her decision. Even though she faces little opposition, the mayor might feel pressure to make the case that she's an ultra-dedicated public servant who deserves another term.
But maybe that's the wrong way to think about it. What if staying home with her baby is actually the best argument she could offer for the success of her leadership? After all, if the mayor can take off two full months without the city falling apart, that seems like solid evidence that Washington is running pretty smoothly.
This article appeared in the July 2018 issue of Washingtonian.