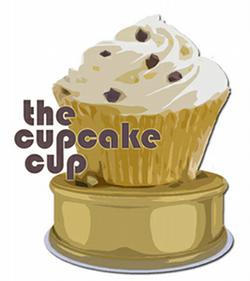 A reality show about a cupcake store. Dozens of new cupcake bakeries in DC and beyond. Mounds of frosting and sprinkles every which way you turn. There's no getting around it: Washington is a mecca for cupcake fanatics. So we here at Washingtonian.com decided it was time to figure out once and for all which place can really claim cupcake dominance over its competition. Welcome to the Cupcake Cup, our 32-bakery bracket competition. Starting March 1, readers can vote daily on their favorite local cupcake spots until one bests them all.
If you participated in our Pizza Pool last year or our Burger Brackets before that, you already know the drill: We've picked 32 of our favorite cupcake spots, and every day through March, we'll pit two places against each other and ask you to vote. The winner of each face-off will move to the next round until we've found our reader-voted, one and only best cupcake in Washington. Think of it as March Madness but a whole lot sweeter.
On March 1, head to washingtonian.com/cupcakecup to cast your first vote. In the meantime, we've got a fun little contest: Guess the outcome of the Cupcake Cup from the Sweet 16 through to the winner. E-mail candrews@washingtonian.com with the subject "Cupcake Cup" by Friday, March 5. The winner who comes closest to guessing all the slots will win a tasty prize.
Here's a link to the bracket. Be sure to check your choices against it so they make sense. Also, more points will be awarded for later rounds. For each Sweet 16 slot you get right, you get one point, you get two points for the Edible Eight, three points for the Final Four, four points for the finalists, and five points for guessing the champion.
We're looking forward to many days of insane sugar rushes.
Subscribe to Washingtonian
Follow Washingtonian on Twitter
More>> Best Bites Blog | Food & Dining | Restaurant Finder