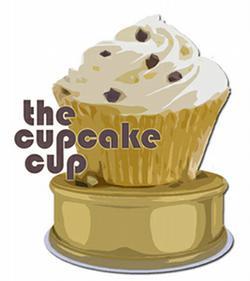 Ready for another cupcake fix? Let's recap where we stand: Looks like Georgetown Cupcake beat Best Buns by a landslide, and the votes are rolling in for the CakeLove vs. Bakeshop match-up. Be sure to head over there and cast a vote; the poll closes tomorrow at 10 AM!
Now, on to this afternoon's face-off . . .
Buzz: Laptoppers love this bright bakery/lounge in Del Ray that's decorated with vintage baking tools and filled with leather club chairs. But they're not here just for the free wifi. Pastry chef Josh Short's cupcakes are some of the area's favorites. There's always seasonal flavors, but some that are usually available include the Buzz bumblebee, red-velvet, chocolate-and-espresso.
Something Sweet: Meghan Blair recently opened Something Sweet bakery in DC's Cleveland Park. You can get the basic cupcakes every day—chocolate, vanilla and red velvet with cream cheese frosting—but on different days of the week the bakery serves up special flavors like maltball, Oreo, or coconut/almond.
This poll will stay open until 2 PM on Friday.
*To help keep this contest fair, we've elected to use an IP address-based poll. This means that if you are voting from an office or network setting, not everybody will be able to vote. We apologize for the inconvenience, but we hope you'll encourage coworkers to vote from their home computers.