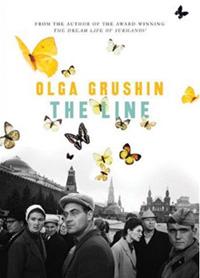 The Line By Olga Grushin
Ever since Nikolai Gogol, the Russian greats have crafted beauty out of bleakness. From Raskolnikov's labor-camp redemption in Crime and Punishment to Prince Andrei's battlefield epiphany in War and Peace, their novels often display, with thrilling prose, how darkness precedes illumination. Such is the case with Olga Grushin's The Line, a slow-burning parable of hope and hysteria set against Soviet-era Moscow's ax-gray skies. On the 37th anniversary of a fictional Communist clampdown called the Change, a queue forms at a kiosk rumored to have a cache of tickets to an exiled composer's homecoming concert. The anxious assembly contracts and splinters as months pass. The Russian-born Grushin, who lives in Washington, kindles the lives of the patrons with pathos as they wait for what could be a trifle, a trap, or a test of endurance and wager their dreams anyway.
Grushin's novel is worth gathering around for the sheer warmth of its narration: "Oh, but your year has been different—you've felt awake, you've felt alive, you've merged your icy breath with snow, you've walked midnight streets dusted with petals, you've read poems etched by decaying leaves into sidewalks, you've stepped inside other homes, other lives, you've been touched by a brighter world."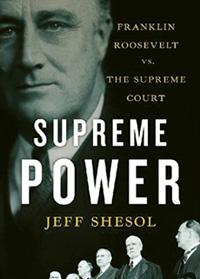 Supreme Power By Jeff Shesol
The battle between Franklin Roosevelt and the Supreme Court in 1937 makes the Alito/Obama State of the Union spectacle look like child's play. Faced with a series of judicial setbacks that slashed at the heart of the New Deal, FDR unleashed his infamous court-packing plan that year, an attempt to swell the bench's ranks from 9 to 15, enough to give liberals a majority.
Put forth at a time when Adolf Hitler was concentrating power in Germany and the Depression was deepening at home, the President's scheme smacked of coup d'état to some and political desperation to others. As former Bill Clinton speechwriter Jeff Shesol shows in this meticulous and riveting account, the battle was also the coda to a real debate over how to address the court's widely perceived aloofness and obstinacy.
"And though the decision to pack the Court was made, to be sure, in a state of high political intoxication," Shesol writes, "it was not a choice that Roosevelt made impulsively. It may have been driven—to a dangerous degree—by ego and emotion, but it was also the product of reason."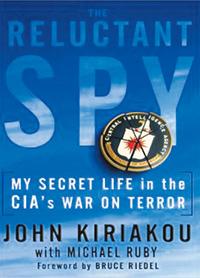 The Reluctant Spy By John Kiriakou
Besides the Jason Bourne–style car chases, the marital rows, and showdowns with foreign agents, John Kiriakou's chatty CIA memoir, The Reluctant Spy, is noteworthy for its full account of al-Qaeda terrorist Abu Zubaydah's capture in 2002 and its insider's take on former CIA director George Tenet, under whose reign Zubaydah and others were tortured in the wake of the 9/11 attacks.
Of Zubaydah we learn he was planning an attack on a British school in Pakistan, nearly bled to death during the CIA's raid, and then, when he woke from a coma, asked for a glass of red wine and for Kiriakou to suffocate him with a pillow. It was, Kiriakou says, like "watching a bad guy adrift in his own private twilight zone."
The capture crowned Kiriakou's counterterrorism career, but the CIA's subsequent treatment of Zubaydah, including waterboarding and confinement in a box with an insect, put a chink in the celebration. Kiriakou, who now works for the Senate Committee on Foreign Relations, pins much of the blame for the CIA's tactics on Tenet's penchant for people-pleasing—a trait that, by writing this book, the author proves he doesn't share.
Subscribe to Washingtonian
Follow Washingtonian on Twitter
More>> Capital Comment Blog | News & Politics | Party Photos