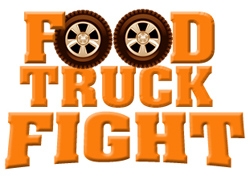 THIS POLL IS CLOSED. WINNER: BLUES BBQ
District Taco pulled out a win over newcomer Bada Bing DC in the poll that just closed this morning. Here's what's starting up the day: It's hard to find good barbecue in Washington, and the Blues BBQ truck in Frederick might just be the best we've had in the area. The Carolina pulled pork packs a strong vinegary punch, and it's great in a sandwich with cole slaw. And we're absolutely smitten with the scallion-studded hush puppies served with honey butter. Going against that meaty truck is Cafe Vida Express, a roving caffeine-pumping vehicle that not only serves standard espressos, cappuccinos, and cafe Americanos, but also the company's original drinks: the cinnamon-based "Canelazo" and the lemon-based "Limonazo," both made with sugar cane.
For a ranked list of all of the trucks, and a description of each, click here.
For complete Food Truck Fight coverage, go to washingtonian.com/foodtruckfight.
Subscribe to Washingtonian
Follow Washingtonian on Twitter
Follow the Best Bites Bloggers on Twitter at twitter.com/bestbitesblog
More>> Best Bites Blog | Food & Dining | Restaurant Finder