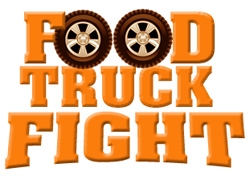 THIS POLL IS CLOSED. WINNER: EAT WONKY
Eat Wonky dishes out Canada's best hangover cure, poutine—French fries smothered in cheese curds and gravy (called "Wonky Fries" on the truck). Up the ante by getting the whole mess over a hot dog. Whatever you do, finish with a whoopie pie—they're some of our favorite in the area. It's all dessert all the time from the Sweet Bites Mobile, which is stocked with nine cupcake flavors, brownies, lemon bars, sugar cookies, coconut macaroons, brown-sugar-and-cherry scones . . . Whoa, sugar rush.
For a ranked list of all of the trucks, and a description of each, click here.
For complete Food Truck Fight coverage, go to washingtonian.com/foodtruckfight.
Subscribe to Washingtonian
Follow Washingtonian on Twitter
Follow the Best Bites Bloggers on Twitter at twitter.com/bestbitesblog
More>> Best Bites Blog | Food & Dining | Restaurant Finder