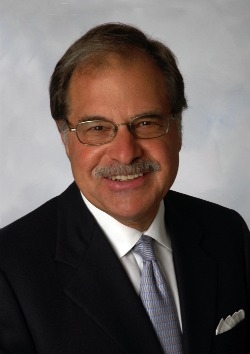 If you're getting divorced in Washington and willing to pay for the best, there's a good chance Sanford Ain is your lawyer. Throughout his nearly 40-year career in Washington, the name partner at Ain & Bank has represented a spate of extremely wealthy and high-profile clients, including businessmen Herbert Haft and Steven Rales and BET cofounder Sheila Johnson.
Ain recently sat down to talk about how to win over judges, how to keep a marriage strong, and why Facebook is good for business.
How did you end up in family law?
When I was in law school, I decided that I wanted to represent individuals rather than companies. I don't like injustice, and I don't like it when people are taken advantage of. Sometimes an economically superior person can be taken advantage of, so it's not only people who are economically subordinate who are in that position. Anybody who I thought needed my help, I wanted to try to help.
How did you get your start after law school?
I worked with the Justice Department civil-rights division while I was in law school. I decided I wanted to go into private practice. I worked for the [job] placement office at Georgetown, so I had my finger on all of the good jobs. When I decided to leave the Justice Department and go into private practice, I knew which firm I wanted to work for and came here. They had just hired another young lawyer who wanted to do family law. Since I was the younger of the two new hires, they said, "You can't do family law. You have to do antitrust litigation and estate work." I said, "No problem. I'm your man." I did that and most other things that came through the door for two or three years. Then there was an opportunity to do a family-law case that I got involved with and went to trial, and I won. I remember in the cab coming back to the office, my client said to me, "I'm not sure who's more excited, you or me." And it was a very good feeling.
Unlike many divorce and family attorneys who stay within one jurisdiction, you practice in Maryland, Virginia, and DC. Do you see differences in those courts? Do you have to alter your style?
The short answer is no, in that all judges appreciate lawyers that are well prepared, that they can rely on as being honest, and who treat their opposing counsel with respect. Judges talk to one another. So the next time I'm in the courthouse, other judges are going to know how I behave when I'm in court.
Are there techniques you're conscious of when you're in the courtroom?
I try to not go into excess, try to stick to what we need to prove and not waste the judge's time. Judges have heavy dockets. They appreciate lawyers who use their time efficiently. They don't like lawyers who file frivolous motions.
You've handled a number of high-profile divorces. Is there a case you're particularly proud of?
What I'm most proud of is developing relationships with clients over the course of my career that in many cases have lasted throughout the duration of my clients' lives and in other cases continue to this day.
One of the clients you're close with is Sheila Johnson, right?
I developed a close relationship with Sheila in representing her during the course of her divorce. It was handled in a very understated way. She and Bob [Johnson] treated each other very well during the course of the process. When she got married to Judge [William] Newman, I gave the toast at the wedding, and it was emotional for her, it was emotional for me, and it was a very gratifying thing.
After watching so many marriages fall apart, what have you learned about relationships?
Marriage takes work. A successful marriage takes work every day. Communication is the most important factor in a successful marriage. If people are willing to communicate with one another, to subordinate their own needs in favor of their spouse's, they are more likely to have a successful marriage. The spouse is likely to want to reciprocate. It builds on itself. There's nothing better than a happy marriage, and a happy marriage isn't impossible to achieve if both people are sensitive to the needs of the other and willing to work. Then what we also see is the children of those marriages tend to be happier and have happier and more successful marriages if they have good role models as parents.
Has social media led to new issues for you and your clients?
Constantly. Just today, I met with somebody whose spouse was on Facebook and posted things that are ridiculous for somebody who's married, and particularly ridiculous for somebody who's going to be separated. It not only exposes them to having their spouse learn about what they're doing, but Facebook is now available to their children, so their children can see what their mother or father is up to. People are astonishingly naive when it comes to social networking and what they post. They're willing to take chances that boggle my mind. I can't understand what they're thinking when they do it. It's like wearing a billboard saying, "I'm in love with John" when you're married to Bob. It's nuts, but it happens everyday.
Any plans to slow down?
I'm still having too much fun. I keep thinking about it. I'll be 64 this year. People keep asking, "Are you going to retire?," and the answer is no.
Subscribe to Washingtonian
Follow Washingtonian on Twitter
More>> Capital Comment Blog | News & Politics | Party Photos