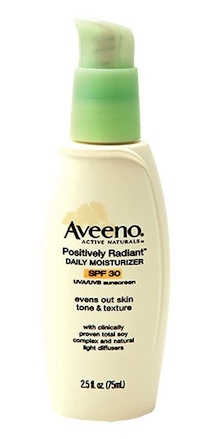 Spring is officially here, and if you're anything like us, you can't wait to get outside and enjoy the warmer weather. The sun might seem mild now compared with the sweltering rays of summer, but don't let the temperate weather trick you out of skipping a smart skin-care regimen.
According to Dr. Michelle Rivera, a dermatologist in Arlington, it's never too early to start protecting your skin from the sun.
"I often see patients who get sunburns in the early part of spring," she says. "People are excited about the warm weather but don't think about putting on sunscreen unless they're going to the beach."
So before you go for a run in shorts and a T-shirt, remember to stock up on the right protective products.
For maximum protection, pick up two sunscreens: an everyday formula you can wear under makeup and a waterproof lotion to put on when you go outside.
Make sure you pick a daily lotion that works well with your skin type. This can be especially crucial for those with sensitive skin. Most beauty lines, ranging from drugstore staples such as Cetaphil and Neutrogena to higher-end brands, make moisturizers that block harmful rays but won't clog pores. Look for products marketed as "oil-free" or "sheer." If you don't react well to lotions, you can skip the moisturizing step all together and opt for a powder, mineral-based foundation with SPF built in.
If you have a ruddy complexion or rosacea, Dr. Rivera recommends sunscreens high in vitamin B, which acts as a natural hydrator. Niacin-based moisturizers such as CeraVe can help reduce blotchiness while also protecting the skin from further damage.
Sunscreens that contain soy can help people who have brown blotches on their skin as a result of pregnancy or sun damage. The soy acts as a natural brightener, helping restore the skin to its original state.
For people with skin allergies, your best bet might be a physical sunscreen, also known as sunblock. While most other sunscreens are chemical, meaning the lotion has a combination of molecules that absorb light energy, physical sunscreens actually block UVA and UVB waves. These zinc-oxide or titanium-dioxide-based products are non-allergenic and sit on top of the skin, so you're less likely to have a reaction.
Beyond topical products, look for athletic wear made from ultraviolet-protecting fabric. Companies such as Athleta have UPF (ultraviolet protector) ratings on their clothes. There are also sun-protecting shampoos and styling lotions for your hair, which Rivera says are particularly important for those who dye or straighten their locks. "Sunlight can break down the chemical bonds in your hair and even change the color," she says.
But what if you put on your SPF and still got burned? Take a couple of aspirin, says Rivera. It won't undo the damage, but it'll help relieve inflammation and keep your discomfort to a minimum.
Most importantly, remember to save your anti-aging creams and retinol-based products for bedtime. When combined with the sun, they can do much more harm than good.
Rivera has a simple mantra for her patients: "Protect your skin during the daytime, and repair your skin at night."
Subscribe to Washingtonian
Follow Washingtonian on Twitter
More >> Health | Top Doctors | Well+Being Blog