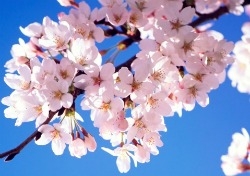 The National Cherry Blossom Festival Parade will take place Saturday as planned, regardless of a potential government shutdown, according to organizers of the event.
"The parade is definitely on," says festival spokeswoman Danielle Piacente. "It was never canceled."
If the government does shut down, Piacente explains, DC Police would assist in carving out an altered parade route that would avoid federal land. "MPD has really stepped up to make it work," Piacente says.
Festival organizers have yet to finalize such a contingency route, but Piacente says they would release that information before the event starts.
The parade is set to take place from 10 to noon Saturday, April 9. Those with tickets for grandstand seats should consult the Cherry Blossom Festival's Web site for additional details as the parade draws closer.