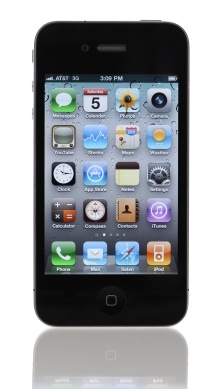 Fooducate
What it does: If you've ever wondered (or worried about) what's in your favorite packaged foods, this app takes out some of the guesswork by making sense of nutrition facts and ingredient lists. Use your phone's camera to scan a barcode, and the app will give you information such as calories and sugar per serving and a grade rating (A through D). It'll also tell you if there's anything on the ingredient list you should be aware of, such as preservatives or potentially harmful dyes. There are over 200,000 product codes in the app's database, so chances are good that most items on your shopping list are included.
Our favorite feature: The app doesn't leave you hanging if your favorite food gets a poor grade. It offers alternatives within the same food category that might be better options for your health. So if your favorite cereal gets a D, say, it will show you other cereals with A and B ratings.
Downsides: Read the fine print: Although the app is technically compatible with the iPod Touch and iPad, the scanning function doesn't work on those devices. That means users must manually enter barcodes for each product by punching in the 12-digit number—a task we imagine to could get pretty tedious on a grocery run. Note, too, that the scanning function doesn't work on iPhone 2 or 3G.
Compatible with: iPhone, iPod Touch, iPad
Price: Free
Good Food Near You
What it does: Health-conscious travelers, rejoice! This app makes finding healthy dining options in unfamiliar places easy: Your phone finds your location (or you can enter it manually), and the app spits out a list of nearby eateries. Once you select your restaurant, menu items will appear, and you can sort them by fat, calorie, carb, and protein content to make ordering healthfully even easier.
Our favorite feature: Once the app determines your location, you can sort the restaurants by distance or—get this—"lowest fat." It reorganizes the list to show you the restaurants with the lowest-fat menu items first.
Downsides: Don't expect to find Citronelle or Komi-level restaurants here. This app includes only fast-food chains, brand-name restaurants, and grocery and convenience stores.
Compatible with: Android, iPhone, Blackberry
Price: Free
Instant Heart Rate
What it does: This app uses your phone's camera to measure your heart rate. Simply place your finger over the camera, hold it steady for 10 seconds, and voila—a heart-rate reading. Use the app to test your resting heart rate before getting out of bed in the morning and your heart rate during and after exercise. Check out the settings menu: Choose your gender and age, and the app tells you what your resting and maximum heart rates should be.
Our favorite feature: We think this is an absolutely brilliant use for a tiny cell phone camera.
Downsides: It almost feels like they're teasing you with the free version of the app. All the features of the upgraded (read: paid) version are in it—a place to store your past readings and ways to chart them, among other features—but when you tap these sections in the free version you're met with a prompt to upgrade. The paid version costs 99 cents. Also, be warned that using the camera to get a reading takes some practice. Read the "help" menu, which has troubleshooting tips, if you have problems.
Compatible with: iPhone and Android
Price: Free
MyQuit Coach
What it does: Leave it to Lance (Armstrong, that is) to come up with an app to help you quit smoking. Livestrong's MyQuit Coach helps smokers set quitting goals. Using information like your age, the number of butts you smoke a day, and a quitting date, the app creates a personalized plan to reduce your cigarette use incrementally until you're down to zero. It also includes tips to help you reach your goal, and a tracker to help you remember how many cigarettes you've already smoked.
Our favorite feature: We love a good chart. This app plots your cravings and smoked cigarettes on a bar graph so you can see if you're meeting your goals. With every milestone you meet, you earn a badge.
Downsides: You have to have a Livestrong.com account to use the app. The accounts are free and new users can sign up through the app. But for people who don't like juggling a laundry list of online log-in info, this could be a deal-breaker.
Compatible with: iPhone, iPod Touch, iPad
Price: Free
Sleep Cycle
What it does: This might be the smartest app of the bunch. A bio-alarm clock, Sleep Cycle uses the accelerometer in your iPhone to track and analyze your sleep patterns. You set a 30-minute alarm window, and the phone wakes you up within that time frame when you're in your lightest sleep phase. Users say it helps them wake up feeling refreshed and alert.
Our favorite feature: The app stores graphs of your sleep phases and statistics—when you went to bed, how long you slept—for every night you use it.
Downsides: You have to sleep with your phone—no, really. The phone monitors your movements when you're asleep in order to determine what sleep phase you're in. Apart from fears (founded or otherwise) of sleeping too close to cellphone waves, there's the obvious issue of the phone falling off the bed and breaking. The app also may not work on memory foam-mattresses because those are designed to minimize extraneous movement in the mattress.
Compatible with: iPhone and iPod Touch
Price: 99 cents
iTriage
What it does: This app's like an emergency room in your pocket. You can search diseases, procedures, and symptoms, and the app will give you an encyclopedia's-worth of information for each one, including a description, treatment, and what tests you can expect if you go to the doctor. The app also uses the phone's GPS locator to find doctors offices, hospitals, clinics, pharmacies, and urgent care centers nearest you—useful when traveling.
Our favorite feature: Ever confused about what kind of doctor to call about a particular disease or symptom? Under the "Tests" tab on each disease's information page, you'll find the type of doctor who specializes in that ailment.
Downsides: Think long and hard before you click on the "Images" tab, which is included with every disease. It is what you think: pictures of what an ailment looks like. They're helpful for comparative purposes, of course, but some of the images left us, um, "recreational" iTriage users a bit squeamish. Consider yourself warned.
Compatible with: iPhone, iPod Touch, iPad, Android
Price: Free
Vision
What it does: Afraid that staring at screens all day is hurting your eyes? Here's a fun app to give them a workout. Tap the "Eye Exercises" button and the app takes you through a series of exercises—everything from fast blinking to those funny Magic Eye pictures. There are six in all, and each takes between 30 seconds and two minutes to complete. We're no doctor, but the exercises are supposed to relax the eyes and increase blood flow.
Our favorite feature: Make sure to play around in the Tests & Fun tab. It includes vision tests and games such as a face-memory test, optical illusions, and the ol' black-and-white eye chart.
Downside: For an app that's designed for your eyes, this one's pretty basic looking. The swirly green-and-blue background on the home screen reminds us of a PowerPoint presentation (and not in a good way). And of course, this app is no substitute for seeing an eye doctor if you're having vision problems. Remember that Vision is just for fun.
Compatible with: iPhone, iPod Touch, iPad
Price: Free

What to Expect Pregnancy Tracker
What it does: Moms- and dads-to-be might like this app from the authors of the What to Expect While You're Expecting books. The app includes a due-date calculator and countdown clock; a baby-development tracker, which tells you how your baby is growing each week of the pregnancy; and a message board to connect with other soon-to-be parents who have due dates in the same month. The app also includes a slide show tool to track Mom's growing baby bump so you can compare week to week.
Our favorite feature: Wondering how big your baby is at week nine? The size of a medium-green olive, according to the app. In the "Tracker" section, the app uses your due date to estimate your baby's size throughout your pregnancy. Other food items that might crop up include prunes, pumpkins, and cantaloupes.
Downsides: The app asks you for an e-mail address when you launch it the first time. Although there's a button to opt out of newsletters, we're always leery of passing out our information. Also, we wish there was a way to send the baby-bump photos to Mom's Facebook account.
Compatible with: iPhone and Android
Price: Free
White Noise Lite
What it does: If you need a little background noise to help you fall asleep, you might like this app, which is programmed with soothe-you-to-sleep sounds like an oscillating fan, chirping crickets, and crashing waves. There's also a plain-old white-noise setting if you're looking for something more traditional.
Our favorite feature: You can set a timer for when you'd like the sounds to end. Or you can use the app as an alarm clock and wake up to a more soothing sound instead of shrill beeping.
Downsides: This might not be a downside, per se, but who the heck finds a thunderstorm soothing? And a ticking grandfather's clock? Other strange sound settings include "train ride" and "airplane travel." An upgraded version of the app ($1.99) includes 40 sounds options; the free one has 10.
Compatible with: The free version is available for iPhone and Android users. The paid version is compatible with iPhone, iPod Touch, Blackberry, and Android.
Price: Free
Whole Foods Recipes
What it does: Think of this app as a really organized recipe box: It allows you to build single or multi-course meals at the touch of a button. Built in to the app are recipe options like "Breakfast and Brunch," "Desserts," "Main Dishes," and "Sandwiches," but you can filter them by selecting from categories including budget, kid-friendly, make-ahead, and no-cook. You can also search by diet type, such as dairy-free, gluten-free, and high-fiber. Each recipe includes nutrition facts and most have photos.
Our favorite feature: The "on hand" function allows you to input up to three ingredients you have at home and find recipes that use them.
Downsides: We wish the app's shopping list feature included instructions on where to find items in your local store (other apps do this). The app allows you to find Whole Foods locations near you, which is nice, but this little improvement could make shopping trips a breeze (long lines notwithstanding).
Compatible with: iPhone, iPod Touch, iPad
Price: Free

>> Looking for fitness apps? They're over here.
Subscribe to Washingtonian
Follow Washingtonian on Twitter
More >> Health | Top Doctors | Well+Being Blog