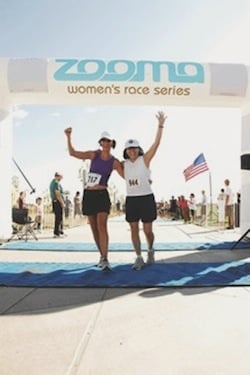 Saturday, May 28
Try a new position this Saturday night at Yoga District's (1910 14th St., NW) Midnight Yoga class. The class will include pose modifications for beginners, and there will be a DJ, meditation time, and post-class munchies. 10 to midnight. Register ($20) here.
Monday, May 30
Get centered before your Memorial Day festivities with Tranquil Space's (1632 17th St., NW) $5 Yoga On-the-Go class. The 60-minute class caters to both beginners and more advanced yogis. At the Dupont Circle location only. 12:30 PM; cash only.
Looking for fun outdoor activities on your day off? Check out our Memorial Day guide for ideas on what to eat and do to celebrate.
Thursday, June 2
The Potomac River Running shop in Reston (11911 Democracy Dr.) is hosting Ladies' Night. Shop, snack, and learn about upcoming race opportunities in the area. There will also be prizes and giveaways. 7 to 9; register here.
Online registration for the Zooma Annapolis Half-Marathon ($105) and 10K ($65) closes today at 8 PM. The June 5 race starts and finishes at the Navy-Marine Corps Memorial Stadium, and afterward there will be a fitness-and-health expo, live music, shopping, and drinks provided by Barefoot Wine. Register here.
Online registration closes at midnight for the Air Force Cycling Challenge. The non-competitive event takes places Sunday, June 12, and consists of a 12.5K ride around the Pentagon, Crystal City, and Air Force Memorial. Register ($45) at Active.com.
Subscribe to Washingtonian
Follow Well+Being on Twitter
More >> Health | Top Doctors | Well+Being Blog