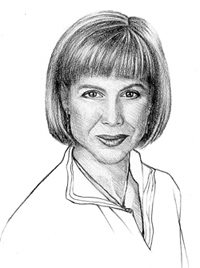 Kimberly Dozier
Intelligence and counterterrorism television journalist for the Associated Press.
The day starts at Filter Coffeehouse & Espresso Bar (1726 20th St., NW; 202-234-5837). It's very low-key, and the coffee is so amazing that my Starbucks card went defunct. On a weekend morning, people are sometimes lined out the door. Great staff, too—everyone behind the counter learns your name.
At the gym Mint (1724 California St., NW; 202-328-6468), there are no mirrors and you're not allowed to talk on your cell phone. It's like working out in a spa; there's soothing music and soothing colors, and the pitchers of water have leaves of mint in them.
It took me a long time to find somebody who was good at fixing shoes. I've taken shoes to Sterling Cleaners Shoe Repair (1331 Connecticut Ave., NW; 202-223-2941) that other people said can't be fixed. These guys creatively transformed two pairs of worn-out boots into basically brand-new shoes.
I love Sweetgreen (1512 Connecticut Ave., NW; 202-387-9338). I go for the Guacamole Greens or the Chic P salad.
At Circa (1601 Connecticut Ave., NW; 202-667-1601), get the calamari with jalapeños and pickles as a starter and scallops for the main dish—you can't go wrong.
Stephen Joel Trachtenberg
President of George Washington University from 1988 to 2007. He has lived in Kalorama, just north of Dupont Circle, for 23 years.
My favorite park is Mitchell Park (23rd and S sts., NW). It has swings and places for children to play. We lived on the corner there for 20 years, and I brought up my kids there. In the spring and the summer, you'd open the windows and hear the peals of children's laughter. You're right in the middle of the city, but it's like being in the country.
There's a little French bistro called Bistrot du Coin (1738 Connecticut Ave., NW; 202-234-6969). The French fries are stupendous. I like to order a beer and a plate of fries. And then to make myself feel better, I order a salad as well.
I like walking over to Kramerbooks & Afterwords Cafe & Grill (1517 Connecticut Ave., NW; 202-387-1400) and looking at the books. I think of it as visiting a museum, a place where the artifacts are rapidly going to become obsolete, as we are Kindle-ized. I like the smell of books, I like the feel of books. And you can get a cup of coffee there.
The Newsroom (1803 Connecticut Ave., NW; 202-332-1489) has newspapers from all over the country and the world. You can go in there and look at the Guardian or the Irish Times and entertain yourself for 40 minutes just looking around.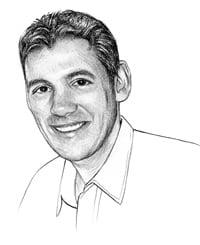 Constantine Stavropoulos
Restaurateur, owner of Tryst and the Diner in Adams Morgan as well as Open City in Woodley Park.
I really enjoy Amsterdam Falafelshop (2425 18th St., NW; 202-234-1969). It's not fancy—a small place that makes great stuff. When I get the munchies, it's the perfect place. I also like grabbing a sandwich from So's Your Mom (1831 Columbia Rd., NW; 202-462-3666) and sitting in the park off Columbia Road on a nice day with my cell phone off.
Bourbon (2321 18th St., NW; 202-332-0800) has a great selection of bourbons. I'm more of a Scotch guy, but the owner, Bill Thomas, has turned me on to some good stuff, so I'm migrating slightly to the bourbon side.
Idle Time Books (2467 18th St., NW; 202-232-4774), a secondhand store, is an institution in Adams Morgan. It's owned by a family that lives right above the store, so they're the quintessential local business.
A.M. Wine Shoppe (2122 18th St., NW; 202-506-2248)—owned by Justin Abad, general manager of Cashion's Eat Place nearby—is a great addition to the neighborhood. He is a very hands-on local owner.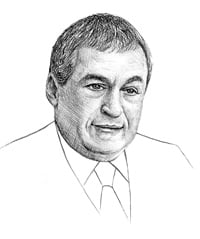 Tony Podesta
Head of the lobbying firm the Podesta Group and recently was named DC's most powerful person by GQ magazine.
The ability to walk to Restaurant Nora (2132 Florida Ave., NW; 202-462-5143) and sit at the bar without a reservation is one of the great parts of living in the neighborhood. It was the first certified organic restaurant in Washington and has been open for 23 years. It has everything from organic vegetables to organic meats to organic wines, and it manages to make itself one of the very best restaurants in Washington.
It's wonderful to take a walk in the Phillips Collection (1600 21st St., NW; 202-387-2151) or Rock Creek Park, depending on where your spirit takes you. I've lived near Rock Creek Park for a long time. In the spring and summer and fall, it's a glorious place to take a long walk. And there are great little hiking trails.
The Textile Museum (2320 S St., NW; 202-667-0441) has great shows and collections covering everything from fashion to carpets. It's a beautiful hidden gem of Washington and the neighborhood.
This article first appeared in the May 2011 issue of The Washingtonian.