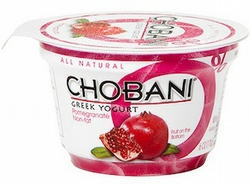 The Stats
Gender: Female.
Age: 32.
Height: Five-foot-five.
Weight: 158.
Location: Arlington
Profession: Economist by day, food blogger by night.
Self-described activity level: "Nothing to boast about. I go salsa dancing once or twice a week and walk everywhere. I quit my gym after having a personal trainer for six months and then unsuccessfully trying to keep up with the exercise on my own. When I found out I was doing the Food Diaries, I ordered a set of Zumba DVDs from QVC. I've taken Zumba classes before and liked them, but had a hard time committing to giving up ten Tuesdays in a row for one specific activity.
"A word about my eating 'situation' before we get started. Because of my food blog and doing some freelance recipe testing and development, I think about food 90 percent of the day. On top of that, I'm lucky to be invited to dine at new restaurants or meet new chefs and taste their menus. As luck would have it, the five days I decided to use for my food diary were packed with eating out. That's not always the norm, but does happen occasionally."
Day One
7 AM: I'm trying something new: After months of abusing the snooze button on my alarm clock—I sometimes do as much as an hour's worth of snoozing—I put my alarm clock on high volume and set it in my walk-in closet. When it wakes me up by blasting salsa music, I get up, put on my exercise clothes and head out to the living room to do my Zumba DVD. I mute the people and concentrate on the music.
9:30: Breakfast at my desk. Over the weekend I made a mushroom spread with morels, so I'm mixing it with cream cheese and spreading over Wasa crackers. I'm mildly obsessed with these crackers and love them with cream cheese and lox. Today I only have one because I forgot to buy another package of them. My work's cafeteria had no hard boiled eggs, so luckily I found strawberries in the refrigerator that I completely forgot about. Sipping on mango-flavored tea.
11 AM: Drinking more tea. Noticing that my OXO mug matches my dress today. Little things like that brighten up my day.
Noon: Time for lunch. Since I ate out last night and am going to a wine-and-cheese tasting tonight, I try to bring something a bit healthier for lunch. My salad includes lettuce, steak, red peppers, olives, fresh mozzarella marinated in chimichuri sauce (so easy to make at home!), and hearts of palm. I have my daily dose of diet Pepsi, and round things out with a peach.
2:30: Super thirsty; drinking water.
4 PM: My energy level is dwindling, and I have two more hours to go before the tasting. Resisting getting an iced coffee from Starbucks, and settle for a Chobani Greek yogurt with pomegranate. Love the yogurt, but don't love the pomegranate seeds in it.
5 PM: Is it time to leave yet? Eat a few slices of dried mangoes my parents sent me in the mail. Thanks, parents!
6:30: It's finally time for wine and cheese at the Park Hyatt. I sample four wines and four goat cheeses and nosh on a few slices of bread. After I get home, I have a large bowl of watermelon, one of my favorite summer foods.
10 PM: It's Friday night, which means it's time to go salsa dancing. Luckily the music is good and I have plenty of people to twirl me around the dance floor. I definitely burn some of the dinner calories. Eat another slice of watermelon once I get home before heading to bed at 2 AM!

Day Two
10 AM: Saturdays are for sleeping in, especially after a late night of dancing. Saturdays are also when I do some of my freelance recipe testing, making recipes for my own blog, and, in today's case, testing recipes for an upcoming cookbook (alas, not my own).
10:45: I'm a fan of non-breakfast food in the morning, so eating a shrimp-and-tomato bruschetta I just finished making and photographing doesn't strike me as odd. I drink some iced tea and head out to Whole Foods to pick up a few ingredients for more cooking later on the day; on the weekends I brew a large pot of tea and then drink it over ice throughout the day.
12:30 PM: Pick up a calorie-free vitamin water and some grapes at Whole Foods for a snack.
1:30: Just got home from the trips to the grocery store and library. Does carrying heavy bags count as exercise? I hope so. Decide to have the shrimp/tomato mixture I made for the bruschetta but over salad greens instead. Eat it with a slice of bread and a can of diet Pepsi.
3 PM: More cooking. This time I'm making coconut-rice pudding as a freelance assignment and roasted asparagus with pancetta. My condo smells amazing. I snack on grapes as I'm cooking, and try a spoonful of the pudding after it's done: I must know what it tastes like!
4 PM: A friend comes over and I share the coconut-rice pudding with her and eat a little bowl myself. Luckily, I only made half the recipe, and so it won't be taunting me for days to come.
7:30: After a few hours of shopping with friends, we head out to an Asian restaurant in my neighborhood. I order an iced coffee with condensed milk (one of my weaknesses) and drunken noodles with tofu. Yes, the tofu is fried, but there are a ton of vegetables in the dish, as well. Delicious! I probably could eat a half of the portion, but that's something I have a hard time doing.
9:30: The movie I was going to see with a friend is sold out, so while waiting for the next screening we get frozen yogurt. I choose mango, chocolate, and pistachio flavors—a small scoop of each. The pistachio flavor tastes like soap, so I am saving a third of the calories!
12:30: Eat a bowl of green grapes while winding down after the movie, checking FB and Twitter.
Day Three
10 AM: Another late wake up. I heat up roasted asparagus with pancetta and eat it with two poached eggs. I happen to think poached eggs make almost any dish better! Drink iced tea.
Noon: Do a Zumba DVD, followed by a bowl of grapes.
1:30: Small snack: I make three morel mushroom spreads that I'll be blogging about next week, so eat a small spoonful of each with some French bread. I flavor one with harissa, a hot chilli sauce; another with lemon, garlic, parsley; and the third with red onions, a bit of mayo, and a splash of vinegar.
3 PM: Finally time for lunch. I just got done testing a lamb-chop recipe with slow-cooked onions, so I have one along with a salad of tomatoes, pickled okra, and lettuce. To round out the meal, I have a spoonful of the coconut-rice pudding.
6:30: A new friend invites me to attend a Slow Food Dinner at Dino. Who am I to say no? There's quite a bit of meat, beans, roasted potatoes, and a wonderful strawberry cake for dessert. I try not to overload on bread and olive oil and stick to one glass of wine. I am pretty full and eat a bowl of grapes when I get home in hopes (more like denial) that they'll balance out some of the earlier consumed calories.
Day Four
9 AM: Contemplate waking up early and doing a Zumba DVD, but my body isn't in on the plan. Sleep in till 8, show up to work at 9, and have cereal with grapes and milk. Make a large thermos of tea.
11:30: Already getting hungry and craving caffeine, but instead filling up on more caffeine-free tea.
12:30 PM: Only brought leftover roasted asparagus with pancetta from home, so head down to the cafeteria and pick up a few things from the salad bar: chicken salad; a tomato, feta, pepper salad; and snowpeas. Also buy a bottle of diet Pepsi.
3 PM: Make more tea. What I really want is a cookie or chocolate, but I need to save my calories for tonight's cocktail reception at Art & Soul.
4 PM: Snack = grapes.
6 PM: I was invited to this reception to meet the new chef and try out his menu. I start with a glass of wine and try a few appetizers, including cold pea soup, smoked trout, and some smoked meat. That's followed up with a cocktail, bean salad, and pork wrapped in bacon (yes, I just said pork wrapped in bacon, thankfully I don't keep kosher). I end the night with a selection of bite-size desserts. The red-velvet cake and pecan mini tart are my favorites. Luckily I run into a friend after leaving the party and hand her a box of two other desserts I was given as a party favor.
9:30: Eat two nectarines which I bought at the grocery store on the way home, while watching the ending of the Bachelorette and then switching to Bravo. Don't judge.
Day Five
7 AM: Manage to wake up and try a new Zumba DVD from my set. It's ridiculous. All I keep on thinking is, "This is so stupid" (imagine how Chelsea Handler says it on Chelsea Lately). The DVD set is a big disappointment. Just because you play Latin music and have a guy named Beto with a Hispanic accent, it doesn't make the workout Zumba. Will be sending this back for sure.
9 AM: Two Wasa crackers with cream-cheese-mushroom spread and tea. Since the mushroom spread is pretty garlicky, chew on a piece of dried mango. Helps that I love mangoes.
11:30: I'm already hungry! Good thing I have my lunch in the refrigerator: a salad with spinach, tomatoes, chickpeas, harissa, feta, lamb, and cucumbers. I eat it with some French bread and a can of diet Pepsi.
1 PM: It's incredibly cold in the office and a friend mentions hot chocolate. I can't get it out of my head, so we head out to Starbucks and I get a grande hot chocolate. If you know me, you aren't even going to ask if it has whipped cream on it. Of course it does!
3 PM: Snack: orange.
4:30: Don't want to be really hungry before dinner tonight, so snack on hummus and carrots I brought to work with me. Drink more water.
7 PM: Splurge on a dinner at Bibiana to celebrate a friend's new pasta cookbook. There are a few passed appetizers, and then course after course of wonderfully prepared pasta: some with peas, others with radicchio and walnuts. There's also meat sauce; an amazing fried sweet pasta stuffed with nuts and honey was for dessert. All in all I probably have three glasses of wine. Unexpectedly, I don't feel like I can't move, which is a good thing. Perhaps my stomach has stretched over the last five days of eating out. But this brings the eating marathon to a close, at least for now. Well, other than drinks at PS 7's tomorrow.
From the Expert
Registered dietician Mary Perry, who's based in Alexandria, says: "I think it's great that this food blogger was open to sharing her food diary during a week that was packed with eating out. While she points out that this isn't the norm for her, eating out often is pretty typical for many of my clients.
"Before we talk about food, one of the first things that jumps out at me is this blogger's activity level. Many people think exercise means having to go to the gym. But since the gym wasn't working for this blogger, she instead focused on doing things she loves, like dancing, walking, and Zumba. It's important to figure out what you enjoy and what works for your lifestyle so you can keep it up.
"In terms of food, this blogger has many positive eating habits and strategies. She's good about eating consistently throughout the day and not going for long stretches before having a meal or small snack. Eating smaller portions more often not only helps to give you a small calorie-burning boost but also aids in keeping your blood sugar and energy levels stable. And it prevents you from becoming too hungry and overeating at your next meal—something that's especially important when trying to be prudent about portions during meals out.
"Another positive habit I noticed is including fruit (watermelon, peaches, grapes, and dried mango) in snacks and meals. Besides providing vitamins and fiber, fruits are high-volume foods, meaning you get a bigger serving for fewer calories. This can help you manage your weight.
"This food blogger has some good strategies when it comes to eating out, too. I notice she aims to balance eating out with what she eats during the day, like bringing a healthier salad for lunch in anticipation of a wine-and-cheese tasting later that evening. She also mentions skipping a sweet treat in the afternoon and going for grapes instead to save some calories for a cocktail reception. And she focuses on not overloading on bread and olive oil as well as sticking to one glass of wine when attending a dinner.
"One challenging area for this food blogger, as well as most of us, is trying to resist eating the entire portion of food served at restaurants. We go in with the best of intentions but it's difficult when we're in the moment. This diarist is good at strategizing so I would encourage her to practice pre-planning how much she will eat. One way to help eat smaller portions is to eat off of smaller plates: Serve yourself family-style by transferring a portion of your meal to your salad plate. Since we eat with our eyes, eating f
rom a smaller plate makes us think we're getting a larger serving.
"Another area to be strategic about is alcohol, which tends to be full of calories with very few nutrients. A five-ounce glass of wine (a little more than ½ cup) is around 100 calories. Drinking also triggers eating cues, especially snacking, regardless of whether you're hungry. And since your judgment is impaired, your food choices are usually not the most nutritious."
Are you brave enough to keep a food diary? We dare you. E-mail wellbeing@washingtonian.com with your contact information and a paragraph or two about why you'd make a good diarist.

Subscribe to Washingtonian
Follow Washingtonian on Twitter
More >> Health | Top Doctors | Well+Being Blog