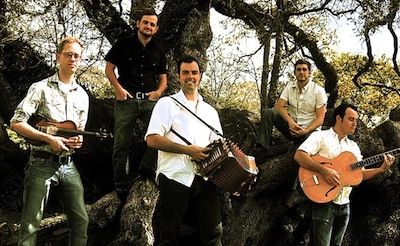 Wednesday, July 13
DANCE: Cajun music band Pine Leaf Boys will be strumming their strings at the Artisphere's Dance Wednesday. A four-time Grammy nominee, they are known for their toe-tapping beats and energetic arrangements. Tickets ($15, $12 for students and seniors) can be purchased at the event Web site. 7:30 PM.
SHOPPING: Calling all shopaholics! Don't miss Style Étoile's Girls' Night Out and Summer Sale at the L2 Lounge. Sip on cocktails while shopping the online boutique's summer collection at up to 60 percent off. You'll find garments from designers Anna Sui, Sachin+Babi, Wren, Siwy, and GoldSign, to name a few. Free; 6 to 10 PM.
BBQ: Pork lovers will think they've died and gone to heaven at Jackson 20's Pig-A-Palooza. Stop by the courtyard for an all-you-can-eat spread of smoked pig, suckling pig, pulled pork shoulder, mahogany barbecue, East Carolina barbecue, ribs, salads, and seasonal pies. Plus, The WeatherVanes will be jammin' from 6 to 9 PM. Tickets ($35) can be purchased on site, but reservations are recommended. The feast begins at 6 PM.
LECTURE: Join award-winning author Azar Nafisi at the Corcoran as she explores the liberating role of books and art. Following the lecture, Nafisi's book Reading Lolita in Tehran will be available for purchase and signing. Tickets (Free for Corcoran students and faculty, $7.50 for students, $12 for members, $15 for non-members) can be purchased at the event Web site. 7 PM.
Subscribe to Washingtonian
Follow Washingtonian on Twitter
More>> After Hours Blog | Arts & Events | Happy Hour Finder | Calendar of Events