The latest recession was at its worst. The broad S&P 500 Index was down by 45 percent from its 2007 high. Housing values had begun their collapse. Investment banks Bear Stearns and Lehman Brothers were out of business. Merrill Lynch had to be rescued by Bank of America. The government had taken control of two of Washington's largest companies, Fannie Mae and Freddie Mac.
Against this economic backdrop, some now very successful companies were started in the Washington region; others reinvented themselves and are thriving.

Norfolk Southern
The region's premier transportation company, Norfolk Southern (NYSE: NSC), spent more than $100 million during those recession days raising the height of 28 tunnels along a coal route so that double-stacked cargo containers can be hauled along a 250-miles-shorter route from the Norfolk shipping port to Columbus, Ohio. The shorter route will result in major long-term cost savings.
The Norfolk-based company also broke ground in Memphis on a $105-million intermodal yard, where freight containers are switched to and from trucks. The facility will handle more than 327,000 truck trailers and shipping containers a year. The railroad is also expected to benefit from the widening of the Panama Canal, which will increase the amount of freight shipped directly to the East Coast.
Norfolk Southern, which operates nearly 21,000 miles of track in the eastern United States, has benefited from the unforeseen jump in oil prices, which makes trucks a more expensive shipping alternative. The Wall Street Journal reported that NSC's 2010 gross profit margin was a very healthy 28 percent.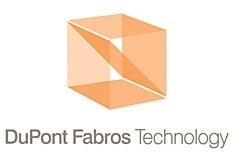 DuPont Fabros Technology
DC-based DuPont Fabros Technology (NYSE: DFT), a leading owner of wholesale data centers, went public in 2007. Data centers—sometimes referred to as server farms—house, power, and cool the computer servers used by companies such as Facebook, Microsoft, Yahoo, and Google as well as telecommunications companies.
Company tenants pay rent based on the amount of power they use and the space they occupy. Like other companies that rent space, DuPont Fabros is structured as a real-estate investment trust and has to pay 90 percent of its earnings to shareholders. The company's tenants maintain their own servers and operating control; they choose to rent rather than own the space because data centers are expensive and take a long time to build. Wholesale data centers can pass on energy savings because they buy it in bulk, and operating costs of the highly specialized facilities are shared by many users.
Wholesale data-center space is being gobbled up due to the mass adoption of computing technology. According to Intel, in 2010 the total traffic on the Internet was some 245 exabytes—greater than all previous years combined. Over the next five years, a billion more people will join the online community, with 15 billion new connected devices requiring more servers and places to house them.
The company's stock collapsed in 2008, falling from $20 to just under $2 a share, but it has since rebounded and was trading recently at $23.

GeoEye
In ten years, CEO Matthew O'Connell has taken GeoEye (Nasdaq: GEOY) from 60 employees, $9 million in revenue, and a stock price of zero to a company employing 723 people, on pace for $360 million in revenue, and with a stock-market value of almost $750 million. That's almost as dramatic as the pictures, taken by the company's satellites, that populate its Web site. They include images of Japan's Fukushima nuclear facility before and after the recent earthquake and tsunami.
The Herndon-based company's largest customer is the federal government's National Geospatial-Intelligence Agency, followed by government agencies of US allies and commercial enterprises such as Google. Its state-of-the-art commercial imagery satellites are capable of capturing an image of home plate on a baseball field, of producing 3D images of an airport with surrounding topography, or of locating the nearest Starbucks.
GeoEye began as a satellite company but quickly learned that its customers didn't want just information from satellites; they wanted insight. So GeoEye works to deliver images in ways that are most useful to clients, often digitally enhancing them to provide layers of data such as population movements or weather patterns. By processing and interpreting what the pictures from space are showing, the company can create maps for commercial fishing companies, determine the extent of natural disasters for relief organizations, or report on the condition of oil pipelines to operators.

BroadSoft
BroadSoft (Nasdaq: BSFT) began as a company that develops software to allow voice communications via the Internet. It has evolved into a telecommunications-software company whose services have turned office, home, and mobile phones into advanced communications devices.
The company's cofounders, Michael Tessler and Scott Hoffpauir, met while working in Memphis for the cellular company Celcore, which was acquired by Alcatel USA. When they conceived of BroadSoft, they chose the Washington area because of its strong pool of telecommunications employees. The Gaithersburg-based company provides more than 250 communications capabilities—including video calling and conferencing, fax, voice, text messaging, and instant messaging—all integrated with desk, home, and mobile phones, computer soft phones, and the growing variety of mobile tablets. Its more than 450 customers include telecommunications companies such as Verizon and XO Communications.
BroadSoft went public in June 2010 at $9 a share, raising only $67.5 million—well under the $103.5 million the company hoped to raise. The stock took off at the end of 2010 after its third-quarter earnings were reported and was trading in late May above $39 a share.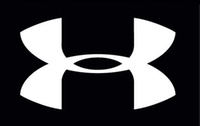 Under Armour
Nike and Reebok proved that clever marketing can build billion-dollar athletic-apparel businesses. Give Kevin Plank—a former University of Maryland football special-teams captain—credit for doing it again with Under Armour (NYSE: UA) which began in 1996 in his grandmother's basement in DC.
Plank didn't invent the moisture-wicking fabric that draws sweat off the skin to the exterior of the fabric where it can evaporate—the DuPont corporation did. Plank figured out how to design tight-fitting athletic gear made from the fabric to appeal to serious athletes and then to build a huge market with the public.
The company's first garments were designed to be worn under sports uniforms. A USA Today front-page photograph of Oakland Raiders quarterback Jeff George wearing an Under Armour mock turtleneck, with its distinctive logo of a U crossed with an A, brought national attention to the brand.
Plank has promoted it brilliantly, turning a niche-market item into cult-like products that recreational athletes want to wear. Professional athletes who endorse the products include New England quarterback Tom Brady, Olympic swimmer Michael Phelps, and Olympic ski champion Lindsey Vonn.
Under Armour, based in Baltimore, is now endorsed by the NFL, so football players no longer need to tape over the logo. Sales are growing internationally, and the company aggressively uses social media as a marketing tool. When it went public in 2005, sales were just over $271 million; this year sales will top $1 billion.

MicroStrategy
"The magic has been 15 years in the making," says Sanju Bansal, CEO of MicroStrategy (Nasdaq: MSTR). Bansal is referring to the McLean-based company's sophisticated software, which sits atop the databases of many of the nation's biggest retailers, financial institutions, communications companies, and government agencies such as the Transportation Security Administration (TSA) and the US Postal Service. The software is customized to allow each client organization to better understand its business and customers.
Consider the Postal Service, whose large number of branches put it among the top five retail networks in the country. Mining its data helps in tracking sales, controlling inventory, and restocking. Bansal says the TSA has saved taxpayer dollars by analyzing operations at airports around the country and staffing accordingly.
Retailers such as Lowe's home-improvement stores, with 1,700 locations and tens of thousands of products, use MicroStrategy's data-mining software for inventory control and to determine how to stock stores based on local customers' buying history. Online merchants such as eBay, Netflix, and Groupon track customers' "click through" habits and response behavior to tailor future offerings and target search advertising.
MicroStrategy is the largest data-mining software company pure play; its competitors—IBM, Oracle, Microsoft, and SAP—all offer a range of business-software packages. It celebrated in 12th anniversary as a public company in 2010. Since it's been a public company, its annual revenues have grown from $106 million in 1998 to $455 million, and the number of employees from 900 to 2,600.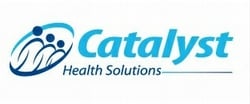 Catalyst Health Solutions
A key to the success of a pharmacy benefit management (PBM) company, the middleman between drug companies, employers, and patients, is size. Rockville-based Catalyst Health Solutions (Nasdaq: CHSI), which operates under the Catalyst Rx brand, is the fastest-growing PBM in the country. Catalyst increased its membership from 7 million to 18 million when it recently bought Walgreens' PBM business.
An estimated 210 million Americans are covered by PBMs, whose primary role is to control the amount of money consumers spend on prescription drugs. To do that, PBMs use their purchasing power to negotiate with pharmaceutical manufacturers and contract with pharmacies.
Catalyst Rx has a nonexclusive network of 63,000 retail pharmacies as well as a mail-order service. The company recently rolled out a mobile-device platform that helps members identify the lowest-cost pharmacy option as well as generic and less-expensive therapeutic alternatives. The company's stock price has doubled since 2007, when it traded in the mid-$20s; it now trades in the mid-$50s.

Rosetta Stone
Tom Adams, CEO of Rosetta Stone (NYSE: RST), says his favorite thank-you was from a customer who told him, "I'm learning—I don't know how, but I'm learning." Rosetta Stone is in Arlington to be close to its largest customer, the federal government. Arlington is also close to James Madison University, where John Fairfield, one of the company's founders, taught.
The company sells interactive software that teaches more than 30 languages. The software employs the same natural-immersion method by which children learn their native language. A learner's progress is monitored, and assistance is provided when problems are detected. An online Rosetta Studio allows learners to converse with native speakers, and Rosetta World lets learners play online games to practice a language alone or with others.
Adams, who speaks four languages, believes that the company's international expansion "will provide ten times the growth potential of the US market." The company is forecasting 40-to-50-percent revenue growth over 2010 largely due to its international operations.
Teaching English is the company's major new initiative, as is teaching people who simply enjoy learning a language for the same kind of the mental challenge gained by solving crossword puzzles or playing sudoku.
Subscribe to Washingtonian
Follow Washingtonian on Twitter

More>> Capital Comment Blog | News & Politics | Party Photos