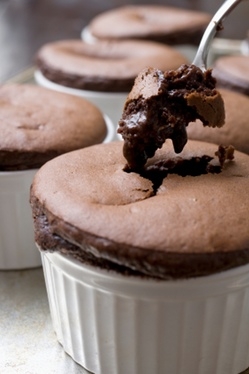 Todd Kliman, food and wine editor:
• An interesting look at how Japanese food—so inextricably linked to place—is faring, post-tsunami.: Can Japan Recover?.
• If you enjoyed Benjamin Wallace's The Billionaire's Vinegar, then you'll be sure to enjoy this—the latest news in the world of wine fakery, and yet another example of how something so seemingly insignificant can be the source of such hostility and controversy. In the wake of Robert Parker's recent tasting of a dozen magnums of old Bordeaux, all of them fraudulent, wine connoisseurs are upset he didn't "out" the merchant, while some in the community have suggested he has little credibility on the issue of counterfeits since he was "duped by the notorious Hardy Rodenstock," one of the real-life characters in Wallace's book.: Fake Wine Follies.
• A fascinating piece on the disappearance of soul food restaurants in Chicago that demonstrates the powerful connection between cuisine and culture. In the past decade, more than 17 percent of Chi-town's black population has fled for the suburbs.: Soul Food Disappearing in Chicago as Black Population Declines, Tastes Change.
Ann Limpert, food and wine editor:
• Should home economics classes be revived in schools? After an article in the New York Times argues that it'll help combat child obesity—and should lose its Betty Draper stereotype—Jezebel interviews a host of female food writers, including Grace Young and Kim Severson, about how they learned to cook. Answers range from Girl Scouts to the Dole Pineapple test kitchen, but nobody mentions high school.: How Should Kids Learn to Cook?.
• First we had Wills and Kate rendered with mozzarella and mushrooms, and now a British pizza company has held a competition to create pies based on album covers. Behold, the onions and peppers version of Jeff Buckley's Grace.: 5 Iconic Album Covers Recreated as Pizzas.
• ConAgra pulls a bait-and-switch move at a press dinner. Not shocking, but still shady as hell.: When Bloggers Don't Follow the Script, to ConAgra's Chagrin.
Sophie Gilbert, assistant editor:
• Who knew molten chocolate cake could be so telling? Food & Wine has five ways to tell whether or not you've strayed into Olive Garden territory. Unless you're in Miami, of course, in which case most of these rules don't apply.: 5 Signs You've Picked a Bad Restaurant.

• Tim Carman has the scoop on what happens when DC Slices and a libertarian lawyer team up to fight for food truck rights. Give me liberty or give me… a National Street Vending Initiative?: In Food Truck Fights, Libertarian Law Firm Takes a Stand.
• This isn't strictly a reading link, but this Willie Nelson/Chipotle animation advocating for sustainable farming practices is a nice way to kill two minutes.: Willie Nelson Covers Coldplay's "The Scientist" for Chipotle Ad.

• One of my very favorite Brit chefs, Hugh Fearnley-Whittingstall (yes, that's his real name) explains in the London Guardian why he's going veggie, mostly. From personal experience, one extra bonus is that it cuts huge amounts off your grocery bill.: The Joy of Veg.
Anna Spiegel, food and wine intern:
• Chefs can play many roles, from environmental activists to celebrity hosts, but this Navy toque has a more interesting job than most.: Navy Chef Has Captive Clientele.
• Grub Street's manifesto/guide to "indiestilling" is worth a read for anyone interested in small batch liquor: How to Get Into the Small-Batch Spirits Boom Without Becoming a Booze Snob.
• Fark.com has fun with Photoshop at the Food Network's expense.: Rejected Food Network Shows.
• If you haven't clued into the Lawrence/Julie & Julia Project, it's about time you did.: The Lawrence/Julie & Julia Project.
Subscribe to Washingtonian
Follow Washingtonian on Twitter
Follow the Best Bites Bloggers on Twitter at twitter.com/bestbitesblog
More>> Best Bites Blog | Food & Dining | Restaurant Finder