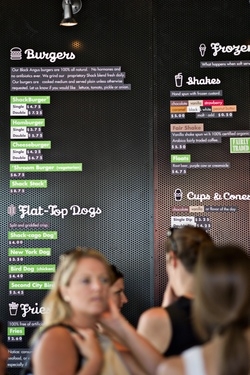 Sophie Gilbert, assistant editor:
• This is interesting reading from Alton Brown: a polite—but firm—letter to his fans on things he will do (pose for pictures, sign autographs) and steadfastly refuses to (talk to fans while in the restroom, sign living things).: My Fanifesto.
• This week's chillier weather has me super stoked for fall, so here, in preparation, is a photo slideshow of ridiculously oversized vegetables (including, of course, gourds).: Giant Vegetables—in Pictures.
• More on Sam Sifton stepping down as the New York Times' restaurant critic. What, exactly, does it mean to be a professional restaurant critic in this day and age?: How the New York Times Can Reform Restaurant Criticism.
Anna Spiegel, assistant food and wine editor:
• The New York Times takes a look at the future of food-focused television programming, and it isn't necessarily based in the kitchen: Throwing Out the Recipe for Daytime TV.
• A Q&A on hunting, killing, and consuming your spirit animal: Eating Your Spirit Animal: An FAQ.
• Despite this year's pumpkin shortage, it's that time again for pumpkin-flavored treats. Gawker asks the serious question: Are Pumpkin Spice Lattes Destroying Our Nation's Manhood?.
• And it's always good to look back on this from McSweeney's: An Open Letter to Pumpkin-Flavored Seasonal Treats.
Ann Limpert, food and wine editor:
• One of the best, most vibrant meals I've had this year was at Philly restaurant Zahav. Joan Nathan explores its sad origins.: After a Killing, Michael Solomonov Turns to Israeli food.
• Shake Shack channels In-N-Out, but I'm sticking with my beloved Shackburger (with pickles).: Shake Shack's Secret Menu, Revealed!
• Cute overload alert! Although nothing tops this for a kiddy halloween costume, this comes close.: 15 Food Themed Halloween Costumes.