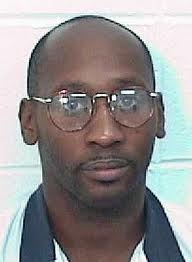 Troy Davis—the Georgia inmate executed last Wednesday despite questionable evidence against him and a groundswell of support for his case—has had a group of Washington lawyers at the firm Arnold & Porter working to get him off death row since the early 2000s. One of his attorneys, Danielle Garten, shares her perspective on what it was like to represent Davis, and her frustration over the solemn end to her team's efforts. (This interview has been edited for clarity.)
When did you first meet Troy Davis?
My first meeting with Troy was in 2007, when I joined the team—and I use the word "team" lightly. I think it was just Arnold & Porter associate Jay Ewart at the time, and partner Phil Horton, who is our fearless leader. Jay had recently lost some other members of the team and had asked me to help him with research. We ended up fighting an execution warrant that came more quickly than expected. I ended up diving in head first. When we received the warrant we went down to Georgia for the clemency hearing before the board of pardons and paroles.
What was your initial impression of Troy?
He was articulate and smart. I always thought he was a remarkable person. More than anything, he was overly concerned about everyone else. He had told Jay that he wanted him to witness his execution back in 2007. I remember Troy telling Jay that I was too young, too innocent to witness. He didn't want to subject me to that. We always met with him about legal issues, but we also spent a lot of time with him just talking. He always asked about our dogs and our families. He was like a friend.
What was it like presenting the case before the Georgia Board of Pardons and Paroles in 2007 as a first-year lawyer?
Jay and I both questioned witnesses. It was a complete whirlwind. The board requested to speak with at least ten witnesses. We had a matter of days to find them, and convince them to come to Atlanta without a subpoena. We worked really closely with the Georgia Resource Center. They're an amazing group of lawyers who do nothing but capital cases. They've been a key partner for us throughout the years. They lent us their investigators. We did the best we could. We ultimately presented five witnesses to the board in a format that very much resembled a trial with various board members cross-examining the witnesses.
And you ended up winning a stay of his execution. What was that like?
We earned a 90 day stay. It felt like a victory, especially considering how much we had scrambled. We'd never done a clemency hearing before. The way you picture them is begging a group of people for mercy, not presenting a case, which is what we had to do. It was a surreal experience.
What were you and your team doing last week, leading up to Troy's execution?
We spent a good deal of time preparing a clemency petition for the board. There were three new members of the board this time who we hadn't presented in front of before. We sent them huge binders of exhibits. This whole process is so strange in that we present our case, our innocence evidence, and then the state presents after we do. We're not privy to anything the state says to the board. Our petition goes public, but we have no idea what the state tells the board. We have no chance to rebut what they say. It makes this whole process very difficult. You're constantly climbing up hill when you don't know what the state is presenting. It's still very frustrating for me to not know what they were told by the state.
We went down to Georgia last Monday, September 19, to prepare for the live presentation before the board. We had a nice big legal team this time. We presented witnesses at the hearing again. Unfortunately, we had other information that we had wanted to present live but we were under a strict time limit. That was a little frustrating too, because we started late but we weren't afforded extra time at the end.
And then we waited and waited and waited. We received word that the board was not going to make a decision on Monday. This was a little surprising to us. We'd done this twice before and they had made a decision the same day. We hoped that meant they were really thinking through the facts of the case. I received a call from their legal representative at around 8 AM on Tuesday. I'm not sure if they spent all night pouring over the facts, or if they wanted the press and the activists to die down before they announced the decision, but it was first thing on Tuesday morning that I got the call. It felt horrible. It's just a very helpless feeling. It's like did you see what we gave to you? How could you possibly conclude there's absolutely no doubt that this man is guilty? I immediately called Troy's sisters and told them, and they called troy.
Did you visit with him before his execution?
We spoke to him on Tuesday evening on the phone, and then Jay and I visited with him on Wednesday from 12:30 until 3. In the past, during the previous times Troy was scheduled to be executed, the prison had allowed Troy's family to call and talk on the phone with him after their last visitation was over. This time the warden wouldn't allow that. Troy could only talk to his attorneys. So from 4:30 until about 6:40 PM, I was on the phone with him on and off. His family was communicating to him through me.
What was that day like?
I remained hopeful until 10:30 that night. We had so many reasons based on our past experience on this case to remain hopeful, plus the fact that we just believed so strongly in our client's case. It was hard to imagine someone wasn't going to wake up and say "this can't happen. This is absurd."
Do you understand why the Supreme Court didn't intervene?
I don't. I would hesitate to ever guess what happens at the Supreme Court. I really have no idea. It certainly at the time seemed a horrific thing to do to his family. Three hours of sitting and being hopeful, thinking they would come through at the last minute, and then to unceremoniously issue a denial without any explanation. That was a huge blow to the family and the supporters that were there. My colleague Jay witnessed the execution. He came out and spoke to us about it. It was just a horrific, horrific evening.
Now that it's over, what do you take away from the experience? What do you hope everyone else takes from it?
This case really has stood for a lot of what is wrong with capital punishment in this country. It's become a fantastic platform for those who are opposed to the death penalty. But our loyalty was always to our client. It wasn't to the cause. Troy's no longer with us, so in that regard, I don't feel we were successful. The one thing that Troy always said, and he reiterated on the phone before his execution, was that this movement didn't start with him, and he didn't want it to end with him. He feels strongly that he doesn't want anybody else to be in the same situation as him. It's a message that's resonated with a lot of people in this country—that it could be anyone. It could be anyone's son, brother, or husband.