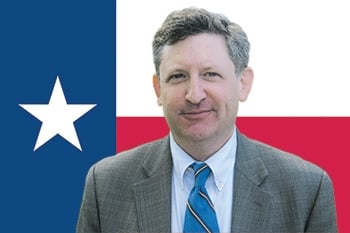 Here comes Rick Perry, another swashbuckling governor from Texas who would be President. Social Security's a Ponzi scheme! Time for Texas to secede! Ben Bernanke might be treasonous!
"Think he's crazy?" asks Jay Root, who covers Perry for the Texas Tribune. "Watch out—Rick Perry has the best political radar that's ever been created."
"This guy's political instincts are incredible," says Todd Gillman, Washington bureau chief for the Dallas Morning News.
Root and Gillman are among the Texas reporters who will translate and investigate Perry from Austin and DC.
Gillman will cover Perry's campaign here along with Christy Hoppe and Wayne Slater in Dallas. The Houston Chronicle will throw Washington bureau chief Rick Dunham—who writes the paper's popular Texas on the Potomac blog—at Perry along with Patti Kilday Hart, Peggy Fikac, and former Washington Post writer Joe Holley in the Lone Star State.
But the deepest coverage might come from Root and his comrades at the Texas Tribune, a nonprofit based in Austin. It has a robust Web site, with the Perrypedia background stories and the Perry Wire. The New York Times publishes Tribune stories, and it has Root, a quirky Texan from Liberty who's been covering the state since 1990.
Who might win if Perry faces Mitt Romney for the GOP nomination? Root says: "Perry is like the girlfriend; Romney is like the wife."