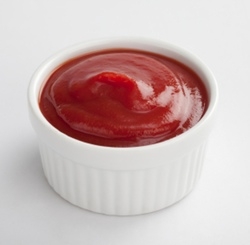 Todd Kliman, food and wine editor:
• Gay Coffee debuts—on Castro Street, in San Francisco. (Insert punchline here).: Gay Coffee: Not Quite as Fabulous as the Name Suggests.
• Sam Sifton's swan song as New York Times restaurant critic—a review of Per Se, the "best restaurant in New York." Dog bites man.: A Critic Selects a Last Meal.
• I just heard a story over dinner the other night of a yuppie couple in DC that was raising its own pigs to butcher and eat, and now comes this curious story in The Atlantic about "urban homesteaders," a.k.a. wanna-be farmers. A controversy has erupted in Oakland over their insistence on doing their own slaughtering of their "backyard animals": Should Urban Farmers be Allowed to Slaughter Backyard Animals?.
Ann Limpert, food and wine editor:
• Marian Burros examines the first lady's diet—not for calories, but for taste—and tries to recreate each of Obama's meals on her own restaurant visits. Running themes? Red wine, dirty martinis, seafood, and of course, mixed greens salads.: What Michelle Obama Ate—And Where She Ate It.
• City Paper's Chris Shott knifes one of the more annoying trends of this DIY-everything era: homemade ketchup. "Diners now have access to better cheese, better bacon, better bread," he writes. "And much, much, much worse ketchup." I can't think of one example that'd make me disagree.: 57 Reasons to Hate Homemade Ketchup.
• The drinks I've been dreaming of all my life: Vinegar Cocktails are Making the Rounds.
Sophie Gilbert, assistant editor:
• Um, I don't know quite how to put this, but let's say "Riding Paula Deen" has taken on a whole new meaning for those boys over at Maxim. And sorry, Giada.: 5 Hottest Female TV Chefs.

• Good news for allergy sufferers—life-threatening reaction to peanuts may be a thing of the past.: Peanut Allergy Cure Found? What Study Shows.

• We are the 99 percent! And that means, like the rest of America, we're going to embrace overeating. This is such a "only in New York" story.: Want to Get Fat on Wall Street? Try Protesting.
• The title of this short New York Times piece is why the terrorists hate us.: Sea Salt Harvested From the Surf Off Amagansett.
Anna Spiegel, assistant food and wine editor:
• Give the queen a hot dog! The Washington Post takes a look at the evolution of that grand White House culinary tradition, the state dinner: Dinner at America's Table, How a White House Rite Evolved.
• If you're more interested in the present tense, Politico has a rundown of all the state gatherings hosted by President Obama.: Looking Back on Obama's State Dinners.
• There's plenty out there on what it's like to be a restaurant critic, but Zagat gets an insightful perspective from the other side with an essay by former Tenpenny chef/owner Jeffrey Tascarella: Reviewing Sam Sifton: Coming to Terms with A Single Star.

• Gorillas eating carrots. Enough said.: I'm Trying to Cut Down! The Gorilla Who Can't Stop Gorging on Carrots.