The Final Furlong arcade game is one of the items ESPN Zone is auctioning off next week.
It's not an unfamiliar story in this era of recession, rising rents, and changing tastes: A once-booming business goes bankrupt, and all that's left is the stuff to be auctioned off to settle outstanding debts. But in the case of ESPN Zone, the stuff is fairly cool: air hockey tables, dozens of arcade games, a slapshot cage, a mini bowling lane, vintage virtual reality rides and games, even a Redskins football throwing contraption. Do you hear that, John Beck?
These items and so much more will be auctioned next week by Rasmus Auctioneers of Alexandria. The preview for interested buyers—meaning anyone who wants to check it out—is Tuesday, November 15, from 10 AM to 4 PM at the old ESPN Zone location, 555 12th Street, Northwest. The auction takes place the next day, beginning at approximately 11 AM. Most of the arcade games have an opening price of $250 and will go up from there.
Auctioneer Scott Rasmus says most of the games are in "decent shape." In addition to the fun items, everything else in the space will be auctioned, too, including kitchen equipment, tables, chairs, utensils, and linens—everything that's not nailed down, in other words. Keep in mind that whatever is bought has to be removed by the successful bidders by the afternoon of Friday, November 18.
Find the items and estimates online here.
Here's a sampling of some of them.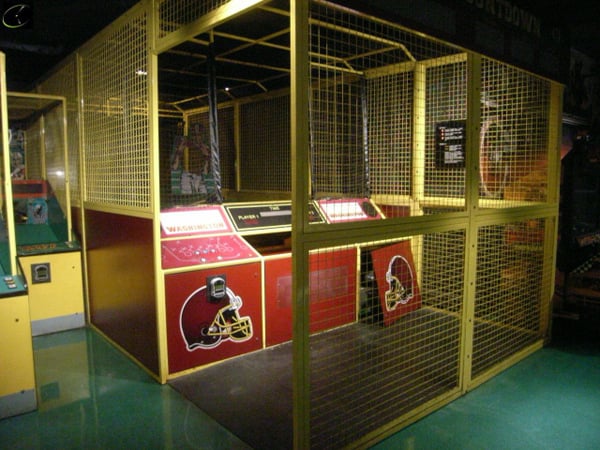 Redskins football throwing cage.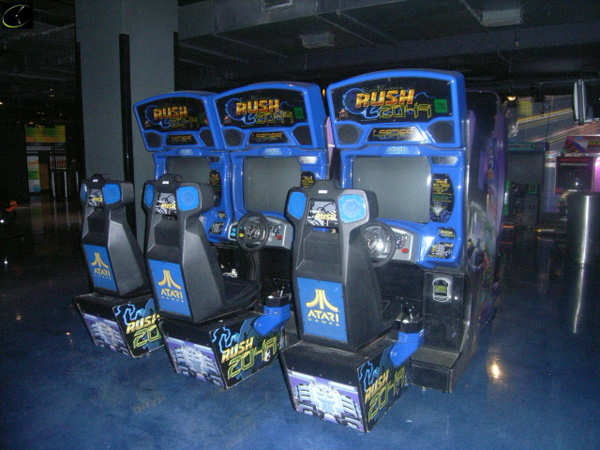 Rush 2049 arcade game.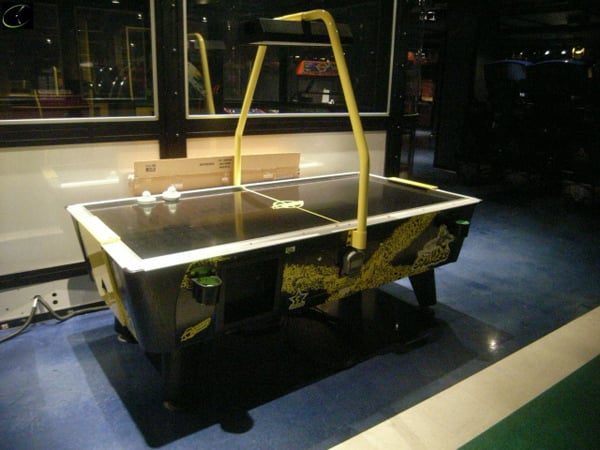 Air hockey table, one of many.