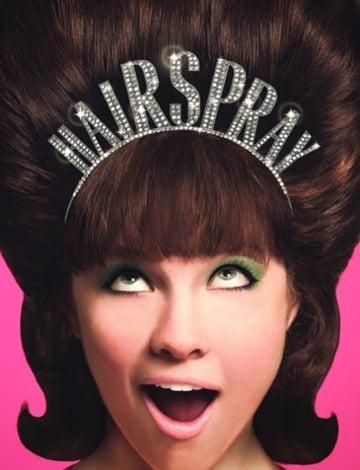 Monday, November 21
THEATER: Don't miss opening night of Hairspray at Signature Theatre. Directed by Eric Schaeffer, the Tony Award–winning musical follows a high school girl's dance-driven transformation from loser to local celebrity. The New York Times called the play "as sweet as a show can be without promoting tooth decay." Tickets ($62 to $86) can be purchased through Ticketmaster. The show runs through January 29. 7:30 PM.
Tuesday, November 22
MUSIC: Jazz singer Sophie Milman is performing at Blues Alley tonight. The Toronto-based musician "has a classic jazz voice that evokes smoky lounges, softly clinking glasses, and the cool of the night," says NPR. You can listen to some of her songs here. Tickets ($25) can be purchased through the club's Web site. 8 and 10 PM.
Wednesday, November 23
KID-FRIENDLY: To keep your nieces and nephews from turning your home into their personal playpen, distract them with a showing of Dr. Dolittle at Imagination Stage. Inspired by Hugh Lofting's beloved children's book, the story is about an eccentric doctor who can talk to animals. Tickets ($10 to $22) can be purchased through the theater's Web site. The play runs through January 8. 10:30 AM.


Thursday, November 24
HAPPY THANKSGIVING: Our Thanksgiving Guide makes planning the perfect Turkey Day easy as pumpkin pie. If you don't feel like cooking, check out our editors' picks for dine-in restaurants, takeout, and nontraditional feasts. For those of you brave enough to tackle the kitchen, we've collected a slew of savory recipes—including spiced ham, paella stuffing, and vegetarian side dishes. To top it all off, we'll teach you how to craft your very own centerpiece.
Click here to explore the entire Thanksgiving Guide.
Friday, November 25
MUSIC: Grammy Award–winning guitarist and vocalist George Benson will join the NSO at the Kennedy Center for "An Unforgettable Tribute to Nat King Cole." Conducted by Steven Reineke and Randy Waldman, the concert will feature renditions of Cole's greatest hits. Tickets ($20 to $85) can be purchased through the KenCen's Web site. 1:30 and 8 PM.
SHOPPING: Looking to take advantage of all those post-Thanksgiving deals? Then check out our guide to Black Friday sales around Washington.
THEATER: The Shakespeare Theatre Company puts a modern twist on Much Ado About Nothing by relocating the story to 1930s Cuba. Directed by Ethan McSweeny, the romantic comedy follows the unlikely love affair of bickering rivals Beatrice and Benedick. McSweeny "considers Beatrice and Benedick among Shakespeare's most appealing characters," says associate arts editor Sophie Gilbert (read the interview here). Tickets ($20 to $105) can be purchased through the theater's Web site. The play runs through January 1. 8 PM.
Saturday, November 26
KID-FRIENDLY: Washington's wildest light show is back at the National Zoo. Little critters can enjoy thousands of environmentally friendly light displays, after-hours access to several animal houses, live entertainment, a train ride around the Great Cats Circle, and ice-skating ($5). Friday and Sunday nights through December 11, with additional dates through January 1. Free. 5 to 9 PM.
SHOPPING: Support your favorite DC businesses during the Shop Outside the (Big) Box Tour. For one day only, a slew of local shops will be offering refreshments, samples, and specials—including Carbon, Politics and Prose, Miss Pixie, and Current Boutique, to name a few. Noon to 7 PM.
Sunday, November 27
THEATER: It's your last chance to catch Steven Berkoff's production of Greek at H Street Playhouse. The satirical comedy is based on Sophocles's Oedipus Rex. Read our full review here. Tickets ($27 to $40) can be purchased through the theater's Web site. 3 PM.
Theater J's After the Fall is also closing tonight. Inspired by Arthur Miller's marriage to Marilyn Monroe, the play explores one man's struggle with his own history. Read our full review here. Tickets ($35 to $60) can be purchased through the theater's Web site.