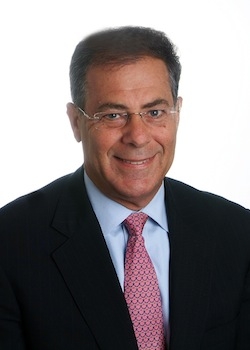 Ken Gross, head of Skadden's political law practice, is a national authority on ethics and securities laws related to political activity. So after a recent 60 Minutes piece alleged that prominent members of Congress may participate in insider trading—spurring renewed interest in the issue—we asked Gross for his insight.
Is insider trading among members really legal?
There is no law prohibiting it, but there is an express rule in the House of Representatives and the Senate that makes it against the Code of Ethics to act on confidential information for personal pecuniary benefit. So if the Ethics Committee launches an investigation based on the allegations made in this 60 Minutes piece or any other allegations that a congressman or senator has acted on confidential information for personal financial benefit, then that person is subject to punishment up to and including being expelled from Congress. Now, that's not a criminal statute. This is different from the securities violations that fall under insider trading laws for people with knowledge of confidential information derived from corporations. Members of Congress may have insider information about the legislative process that might give them an advantage in an investment opportunity. That falls outside the securities laws. It would require a separate law like this STOCK Act to reach stock trading based on confidential legislative information, rather than confidential corporate information, which the law currently prohibits.
Do you have a sense of whether insider trading is a real problem among members of Congress?
I don't know that it's anything widespread. Obviously there were allegations made in the 60 Minutes piece that may warrant further investigation. Some of it may be unseemly but fall short of even a violation of the ethics rules. A member of Congress trading on what he or she believes will be a failure of the economy because he or she is in a position to sense that things aren't going well as part of a negotiating process would probably fall short of acting on confidential information. That being said, a member of Congress vested with the responsibility of serving the public good should not be making investments betting on the economy tanking.
Why would the scenario you just described fall short of trading on confidential information?
There may not be confidential information that they have access to. They may just, as a person in Congress, have a better ability to read the tea leaves than somebody from the outside. But there are instances where it could fall over the line. There could be access to information that's not public, like an investigation of a certain drug or pharmaceutical facility. There are specific examples of cases where members of Congress had financial investments that were enhanced by appropriations of funds in and around property they owned—for example, a member getting a road appropriated to increase the value of property he owns. That may not be permissible either under the Code of Ethics. Some of these cases are actually cited in the Code of Ethics.
How does the policing of trading among members of Congress differ from other professions and areas of government?
So many of us in our professions are subject to strict rules about trading, including in my job at a law firm. Everything has to be vetted and pre-cleared to make sure not only that we're not acting on inside information, but also that there isn't even the appearance of it. You would think members of Congress would be held to an even higher standard to avoid even the appearance of impropriety.
There are the rules about trading on confidential information, which was the focus of the 60 Minutes piece. That's a violation of the Code of Ethics, no question. But secondly, there's this issue of whether you're trading in stocks in an area where you have legislative oversight. You know, the chairman of the Energy Committee trading energy stocks—that kind of thing. There, the rules are very permissible. There's almost no conflict created in the legislative branch by owning securities in companies of which you have legislative oversight. I think that is a problem. I've spoken out against it for years. If nothing else, it creates an appearance issue. The way the rule reads is that if you oversee the pharmaceutical industry and you hold stock in a few pharmaceutical companies, that's fine because you should be able to invest your money, and you're not affecting a particular company with your oversight, you're affecting an entire industry, which is not enough to create a conflict of interest. To me, that does create at least an appearance issue. If you contrast that with the executive branch rules, they are 180 degrees different from the legislative branch rules. If you work in the executive branch, you can't own one share of a stock in an industry of which you have oversight. To say there's such a difference in ethics rules between regulatory oversight and legislative oversight is not warranted.
Are there other ways members can invest without running into conflicts or appearance problems?
In the olden days, you had to buy and sell individual stocks, but now there are so many investment vehicles, such as index funds, that allow you to buy a widely diversified collection of hundreds of securities. So if the market goes up as a whole, or even a segment of a market, your holding goes up. You can entirely avoid owning individual securities, which I would recommend strongly to members of Congress. I think that there is also a political benefit to putting assets in a blind trust, just so you can say, "I have no knowledge of what securities I own, so I couldn't know that this vote would help this holding and benefit me, because I didn't even know I had this holding."
Do you think there is a need for legislation, such as the STOCK Act, to explicitly ban insider trading in Congress?
I think there is a need for legislation—or at least, number one, applying the ethics rules that are out there, and, number two, tightening the rules that are too lax on the conflict of interest issue. There has been a great reluctance to do that by members. This issue rears its ugly head from time to time. The enforcement or investigation of it is virtually nonexistent. The concern in Congress is that if they start firing bullets, they may find that the firing line forms a circle.
Do you have any expectations for the hearings scheduled to address this problem in both the Senate and the House?
In Washington, after all is said and done, a lot more is said than done. I don't know whether the sting of the 60 Minutes piece will begin to dissipate by the time they get around to looking at this. Unfortunately, I don't hold high hopes for the passage of legislation.