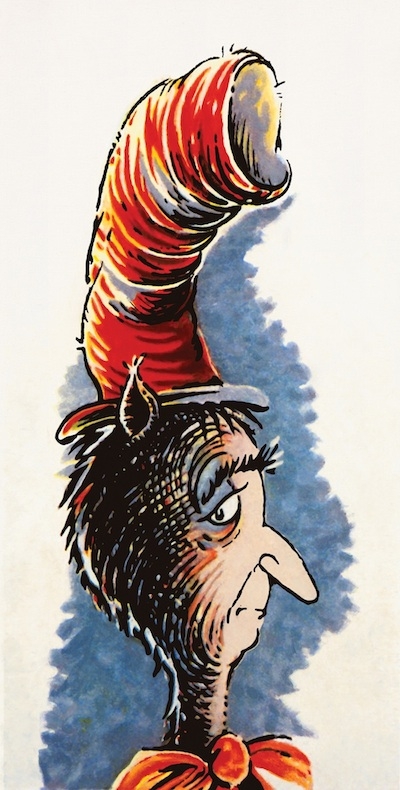 Escaping all the holidazzle in December can be a challenge. Luckily the world of visual art provides one last Santa-free safe haven for Scrooges. Here are our picks for what to look out for this month (with a few holiday offerings just for good measure . . . but only a very few).
MUSEUM SHOWS
The Corcoran's third show in its contemporary NOW series features Australian artists Claire Healy and Sean Cordeiro, who create site-specific installations from discarded objects and common household goods to consider themes of globalization and consumption. "Are We There Yet?" draws on American culture and history with an installation created from familiar objects, while "Where We've Been, Where We're Going, Why" uses Lego constructions to explore the legacy of humankind. $10; December 3 through March 11; corcoran.org.
Photographer Jeffrey Milstein's high-resolution images of aircraft are on display at the National Air and Space Museum through the end of the year. " AirCraft: The Jet as Art" reveals 33 of Milstein's photographs, taken from the runway right before landing. More details at nasm.si.edu.
It's your last chance to see "Made in Chicago: The Koffler Collection," which closes at the American Art Museum January 2. The show, pulled from the museum's permanent collection, features 25 paintings, sculptures, and paper works by Chicago artists including Roger Brown, Vera Klement, and Ray Yoshida. See americanart.si.edu for more.
Arts and sports collide in "Photo Finish: The Sports Photography of Neil Leifer," which recently went on display at the Newseum. The show, which runs through next summer, features 50 images shot by Leifer, a longtime photographer for Time magazine, and includes pictures of athletes from Muhammad Ali to Michael Jordan. $20 admission. Details at newseum.org.
DON'T MISS
"In Line/Out of Line" is at Heiner Contemporary through January 14. The exhibition showcases abstract painters Chip Allen, Katherine Sable, and Camilo Sanín, each of whom explore the textural and visceral potential of color. Details at heinercontemporary.com.
On display through January 8 at DC Arts Center is "The Blues and Other Colors," an exhibition of photographs and paintings by local black artists inspired by the blues. The show is curated by Tim David, owner and director of International Visions in Woodley Park. Go to dcartscenter.org for more info.
Through December 16, legal firm Covington & Burling is displaying paintings by local artist Craig Cahoon in its downtown DC office. Thirty-three canvases and works on paper feature elemental shapes and landscapes, detailing Cahoon's fascination with nature. See craigcahoon.com for more.
Conner Contemporary Art hosts a dual exhibition of works by Patricia Piccinini and Victoria F. Gaitán through December 17. "The Welcome Guest" by Piccinini includes video with the artist's signature sculptures—subverting familiar human and animal forms. "Scenes of Mild Peril" features Gaitán's dramatic posed photographs of childlike models adorned in everything from whipped cream to fur. See connercontemporary.com for details.
At Hemphill Fine Arts through December 23 is "Robin Rose: The Big Payback." Florida native Rose plays with color, surface, and familiar patterns to create nuanced, emotive paintings. See hemphillfinearts.com for more.
December 10 through January 21, Neptune Fine Art hosts "Jumpstart DC," an exhibition celebrating American printmaking and featuring artists including Mel Bochner, Ellsworth Kelly, Alex Katz, and Mickalene Thomas. Bochner is currently the subject of the National Gallery's In the Tower Series, while Thomas's work is included in the Corcoran's "30 Americans" exhibit. See neptunefineart.com for more information.
The Cat in the Hat strikes back at P&C Art's Alexandria and Georgetown galleries December 2 through 24, with "Dr. Seuss's Secrets of the Deep: The Lost, Forgotten, and Hidden Works of Theodor Seuss Geisel," featuring limited-edition reproductions of never-published paintings by the artist better known as Dr. Seuss. The works are compiled from the private collection of Geisel's wife, Audrey. For more info, visit pcart.com.
EVENTS
ArtJamz has its last Georgetown Holiday Session tonight (December 1). See artjamzdc.com for details.
The Art League's annual ArtFest weekend is December 2 through 4, with arts and craft displays and sales, live music, food and drink, and more. See theartleague.org for info.
The annual Penn Quarter Holiday Market runs December 2 through 23 in the heart of Chinatown, offering more than 175 vendors showcasing arts and crafts, as well as live music performances. See downtownholidaymarket.com for a full list of events.
ZooLights returns to the National Zoo, running November 25 through December 11 and December 16 through January 1. The popular event, which lights up the Woodley Park zoo with thousands of lights—some shaped like pandas, Asian elephants, and more—is free this year. More at nationalzoo.si.edu.
December 4 at the National Gallery, senior curator for media arts John Hanhardt presents "Time Frames: Andy Warhol's Film and Video." The lecture coincides with "Warhol: Headlines," the museum's East Building show. nga.gov.
The National Museum of Women in the Arts' Holiday Gift Market returns December 5 and 6, with sales of jewelry, home decor, and other gifts. nmwa.org.
December 8 through 10, the Corcoran reprises its annual Off the Walls art sale in the museum's North Atrium, with sales of work by design students, from jewelry to fine art. See corcoran.org for more.
December 11 at the National Gallery, a number of luminaries assemble for a panel discussion of "Image of the Black in Western Art, Part II." The panel includes David Bindham from University College London, Harvard professor and academic Henry Louis Gates Jr., and Harvard University Press's Sharmila Sen. See nga.gov for details.