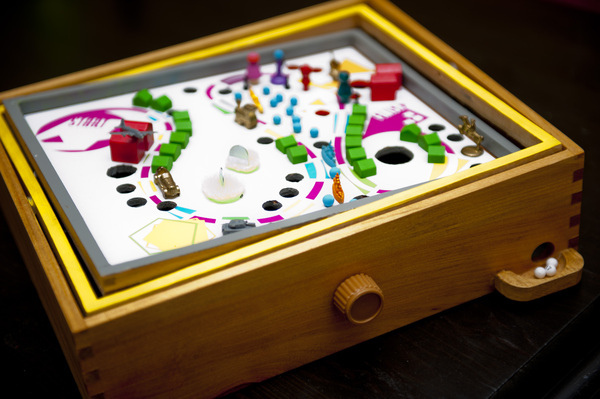 Obvious fact number one: traffic getting into, out of, or even around the Washington area is pretty much terrible no matter what time you hit the road. Mystery backups, jammed off-ramps, delays from Metro construction—the headaches are endless, and sometimes it feels like you'll never arrive at your destination.
So we couldn't help but laugh when we came across 21-year-old Corcoran student Maggie Winters's "Hellish Commute" project. Completed for a class assignment, the labyrinthine structure features plenty of familiar landmarks, and, according to Winters, it's nearly impossible to complete.
Winters's home in Shirlington is a little less than seven miles from her upper-Georgetown campus. Late at night when the traffic is light, she can make it to school in under 20 minutes, but it usually takes her anywhere from 45 minutes to an hour to arrive on a typical weekday. When professors John Carmody and Bob Lasater asked her to illustrate her commute for a Design Studio 3 project, she saw an opportunity to share her frustration.
"The journey makes me insane," says Winters, "so I wanted to do something that would make my audience insane."
She gutted an old-fashioned wooden tilt maze for the project, then reconstructed the landscape between Arlington and Georgetown in miniature form. The green Monopoly pieces represent residential areas, the blue dots represent the Potomac River, there's a train piece to indicate the Metro stop, and you'll even see a tiny airplane taking off from the Ronald Reagan National Airport.* And yes, you actually play the game. To make matters even more frustrating, Winters reversed one of the knobs, thus causing the top panel to move counterintuitively when spun.
"No matter what you do, you can't win," she says.
Huh—sounds a lot like driving on the George Washington Parkway.
See more photos of Winters's "Hellish Commute" project after the jump.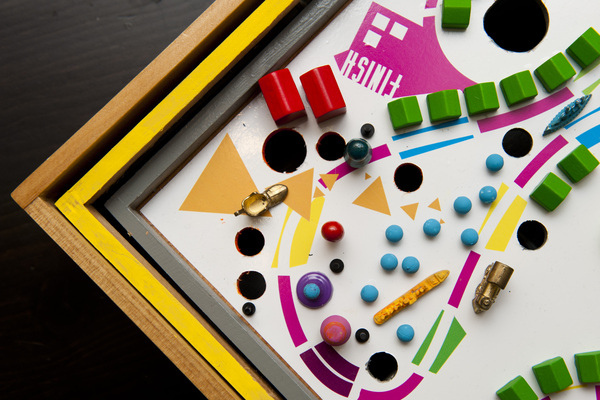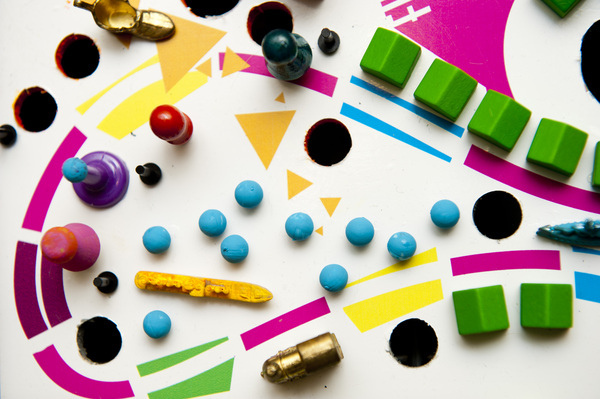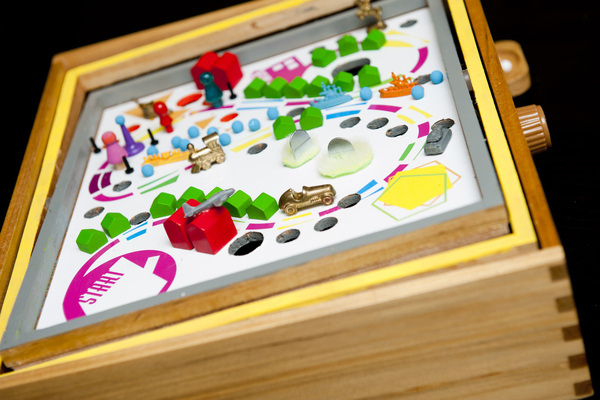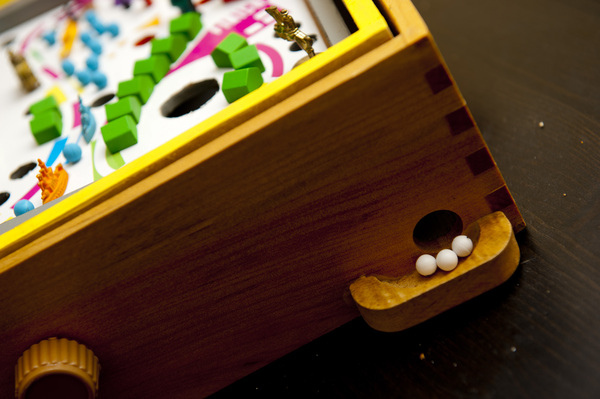 * This post originally said the airplane stood in for the Pentagon. We apologize for any confusion.