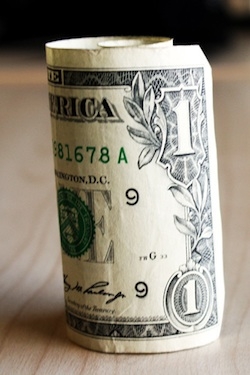 Win or lose, Powerball has long been a way to enjoy fantasies of how you'd spend those millions of dollars for just four quarters—at least, until the actual drawing happens.
This Saturday is the last time lottery players will be able to buy a Powerball ticket for $1. On Sunday, January 15, the price doubles, meaning next week the chance at millions will cost a whopping $2.
We've heard of the rent being too damned high, but what about the lottery? Sheesh.
The Powerball people claim this is a good thing, that it will ensure "bigger jackpots, better odds of winning, and more millionaires." It may be cold comfort, but the Powerball Web site promises that "odds of winning the jackpot will improve from one in 195.2 million to one in 175.2 million."
Oh, okay.
The last local Powerball jackpot win was Christmas Eve of 2011, in Maryland. The anonymous Pennsylvania couple won $128.8 million.