All photographs by Katie Warren.
When it comes to fashion, Washington has a serious case of split personality disorder. From the flannel-wearing hipsters in Columbia Heights to the slick suits on K Street, each neighborhood has its own look. And where would we be if we didn't mention the pastel-wearing prepsters of Georgetown? With this style, there's a fine line between fabulous and costumey—and no one walks it as impeccably as law students/platonic lifemates Lauren Wynns and Van Bloys, the duo behind the fashion and lifestyle blog Necessary & Proper. Read on for their ace tips for mastering the aesthetic without looking like a popped-collar tool.
Top five wardrobe essentials:
For women: colored pants (denim or tailored silk), trench coat, a silk blouse (bonus points for one with an unusual neckline or pattern), an equestrian-inspired blazer, and a colorful shift dress.
For men: A navy blazer, Cordovan lace-ups, gray flannel trousers, an oxford shirt, and a cashmere V-neck sweater.
Accessories no prepster should be without:
Women: large sunglasses, a piece of family jewelry, and a dog (any kind of retriever or hunting dog will do).
Men: A sterling silver monogrammed belt buckle, a good pair of polarized sunglasses, and a fabulous watch.
Three pairs of shoes every prepster should own:
Men: Tod's driving moccasins, L.L. Bean Bean boots, and Cordovan tassel loafers.
Women: A nude pump or wedge, smoking slippers, and riding boots.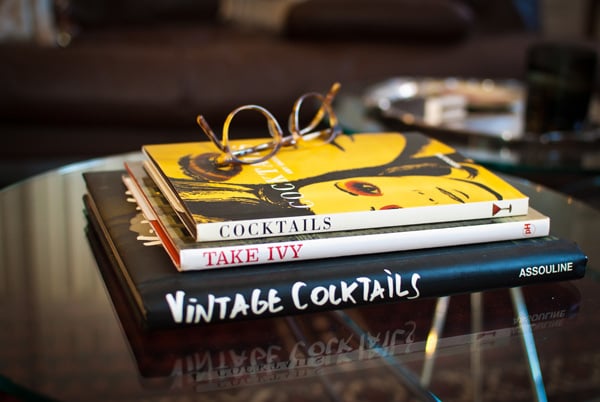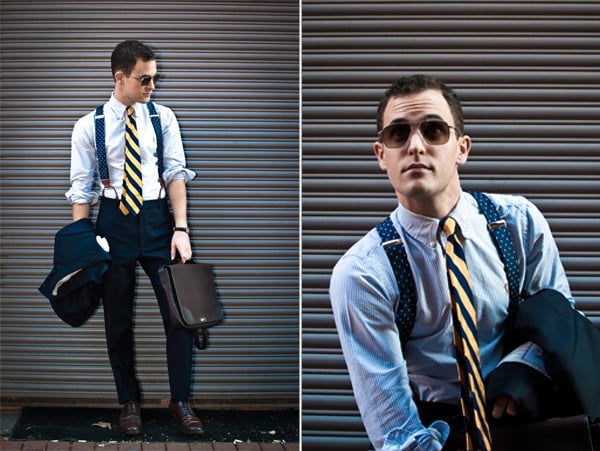 Style rules you should never break:

No socks with loafers.
Wear color. Everyone looks better with at least a little splash.

Style rules you should definitely break:



Minimalism. Have some fun—layer shirts, sweaters, jackets, and jewelry. You can keep a classic vibe going without going totally bare bones.
Nobody needs to look like they're living in a J.Crew catalog all the time. Shake it up! Dress down!
Outfits that will never go out of style:
For women: A shift dress, pumps, and a cardigan; a bikini, an oxford, a straw hat, and thong flip-flops; and white jeans and vibrant tunics.
For men: Oxford shirts and cashmere cable knits; navy suits and repp ties; and Vilebrequin swim trunks and colorful Lacoste polos.
How to translate preppy style to the workplace:
The key is to not go overboard. Don't wear a patterned sock with tassel loafers, suspenders, a bow tie, horn-rimmed glasses, and a pocket square. You're not an extra on Gossip Girl. Pick one or two fun accessories and stick to that.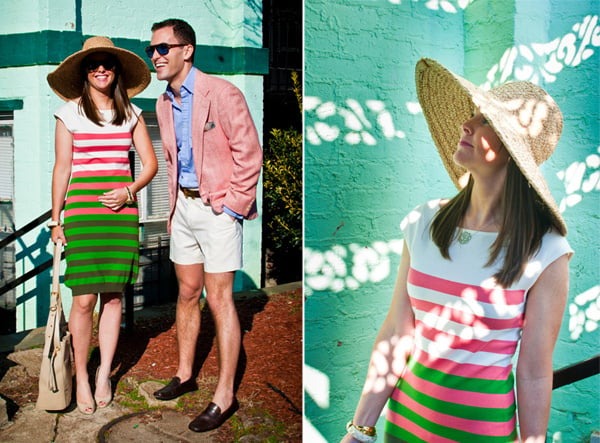 Skills every prepster should master:
Social grace. Write thank-you notes, buy hostess gifts, be cordial to everyone, and stay classy in the presence of those who are not. Bad manners and cattiness are so unbecoming.
Tying a bow tie. It's like riding a bicycle. You'd never imagine how many men came into Ralph Lauren [Van used to work at the Georgetown store] on the night of a big event in a tux with an untied bow tie and asked a salesperson to tie it for them.
Grooming products to pick up:
For men: unscented Dove soap, Marvis toothpaste, and Kiehl's Silk Groom.
For women: An Aveda paddle brush, Fresh brown sugar scrub, and L'Oréal Voluminous mascara.
Monograms—do or don't?
Do.
Lilly Pulitzer—do or don't?
Do. Balance it with non-Lilly accessories.
Popped collars—do or don't?
Depends. This really got overplayed a few years ago. It's practical if you're playing tennis or out on the boat—nobody likes a sunburned neck. But if you're just doing it for show, it can look a little contrived.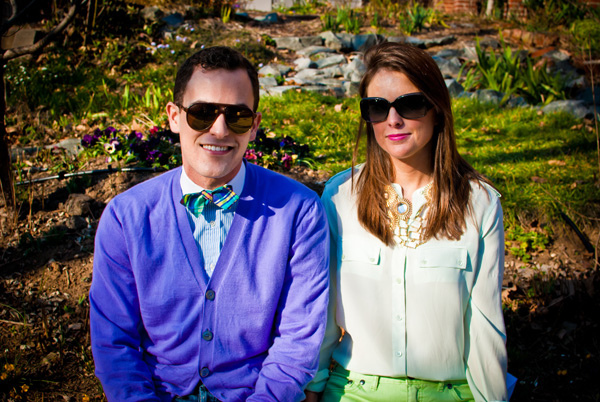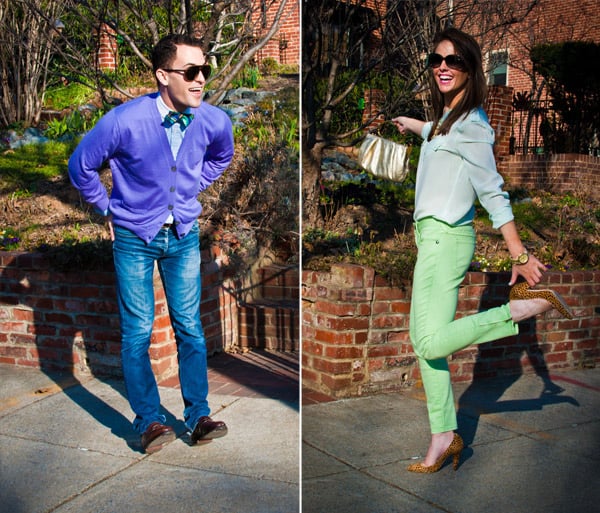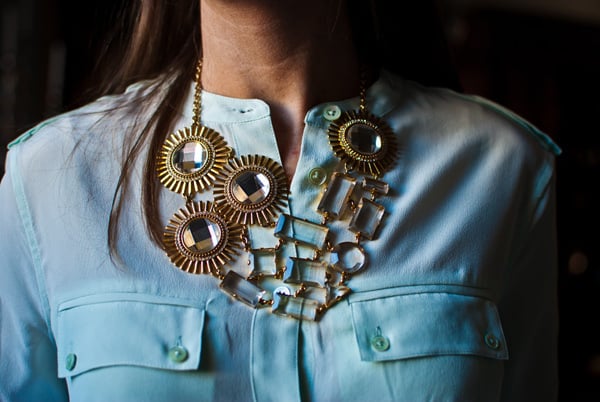 Blogs to read:
Put This On, the Trad, the Love List, An Affordable Wardrobe, Off the Cuff DC, and Pretty Polished [a shopping blog Lauren runs with a friend].
Up-and-coming prepster brands you should be wearing:
Kiel James Patrick—whimsical, handmade accessories out of Rhode Island.
Sasha Lickle Designs—Floridian-style jewelry inspired by sea life and the beach.

Pierrepont Hicks—An American brand with beautiful ties and bow ties.
Smathers & Branson—A Bethesda-based needlepoint belt company. You can even get a "life belt" custom made to match your personal interests.
Hugh and Crye—This Georgetown-based shirtmaker has slim cuts and great patterns. And we love our native DC designers!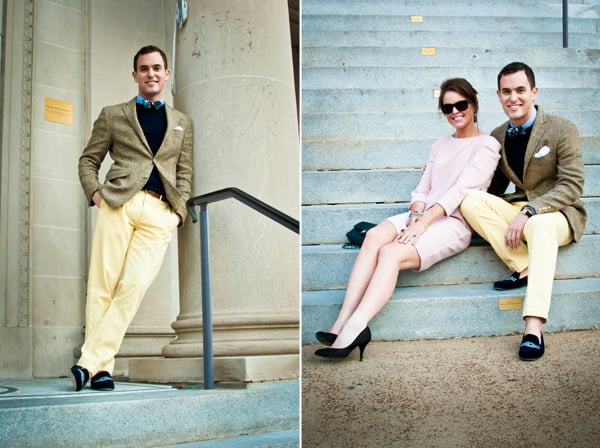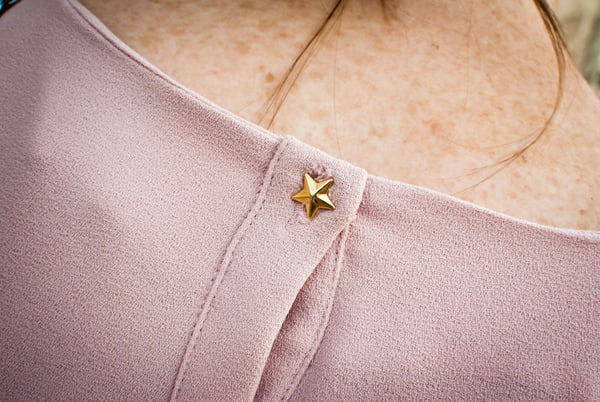 The best hangouts in DC: The bar at the Cosmos Club in Dupont. The building itself is incomparably beautiful. It has a very clubby, old-Washington feel. I love how you have to write up the tab yourself with a golf pencil.
Jetties, the sandwich shop in Foxhall. The sandwiches are the best in the city. I love the fresh carved turkey with either cranberry sauce or avocado spread and whole-grain mustard.
Other Georgetown/Glover Park favorites: Surfside and Town Hall.
The best vacation spots:
Palm Beach, Florida. It's a winter spot that draws plenty of preppy East Coasters. It's truly a paradise—beautiful weather, pristine beaches, palm trees. Everyone wears pastels 100 percent of the time.
Northern Michigan: The opposite of Palm Beach—everyone looks casual and laid-back. Think bathing suits, oversize polos, worn-in beach bags, colorful towels, and Patagonias.