The looks in Mera Anwar's Miri collection are all about juxtaposition–think rigid silhouettes with soft details, and boyish pieces done in silk chiffon. And her design concepts aren't limited to her work–the idea of contrasts has shaped her life, as well. She studied biochemistry in college, but did a 180 and went into fashion shortly after graduation. She had been making clothes for friends since she was a kid, and quickly landed a gig as a design assistant for Jasmin Santanen. Currently, Anwar keeps a studio in New York but prefers to design in her hometown of Brookville, Maryland.
"New York can be too fast-paced," she says. "In Maryland I have time to think."
We caught up with Anwar to talk about her spring/summer 2012 collection, designing in Washington, and where she looks for inspiration.
So what's your story? Who is Mera Anwar?
I was born in Pakistan and moved to Maryland when I was little. I studied biochemistry at the University of Maryland, then spent eight months as an assistant in Jasmin Santanen's Paris studio. Then I studied at Parsons, and during school I interned with John Galliano, Gianfranco Ferrè, Malo, and Kara Ross. I also had a freelance design gig with J.Crew, and in September 2011 I did a collaboration with Kara Ross, which was presented at Lincoln Center during Fashion Week.
Where are Miri headquarters?
We do production in New York–I'm a huge supporter of the Garment District–but I do [much] of my designing out of my studio in Brookville.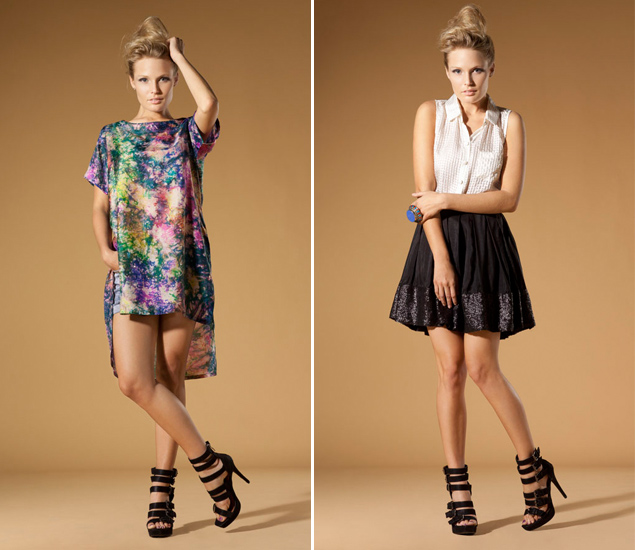 When did you start Miri?
Right after I finished at Parsons, a company called OPEN NY contacted me. OPEN promotes entrepreneurs in New York, and one of the board members had seen my designs online. I was invited to show the clothes I had designed as a part of my senior thesis that year at Fashion Week, and things progressed from there.
Where did the name Miri come from?
From my nickname, Mers [pronounced "meers"]. The idea is that we watch this girl, Miri, growing up, like the collection itself.
What's special about the brand?
I do a lot of bespoke pieces for clients. That's what's so great about being a small company: You can devote that kind of attention. Once my e-store is live, I want to maintain this tailoring option. I'll speak with clients about measurements, fit, and exactly what they want.
When will the e-store go live?
It will be up, hopefully, by June at the latest.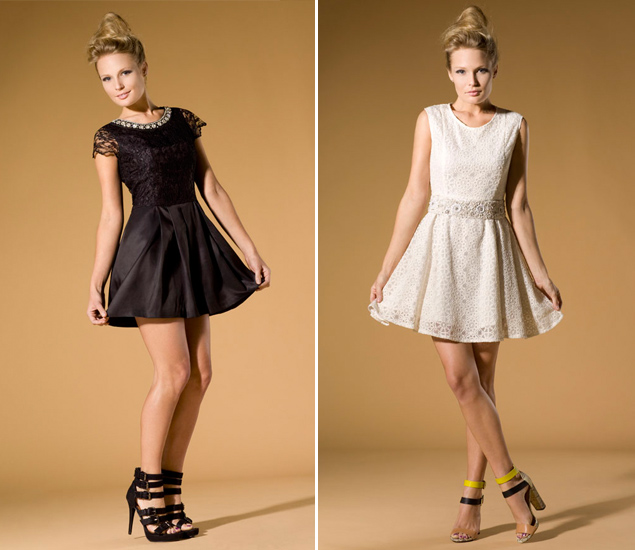 Tell us about your spring/summer 2012 collection.
It's called "Miri takes a trip to Arabia." As she travels throughout the different countries, you see her wardrobe being inspired by the beautiful colors, textures, and embroideries. I used native embroidery and modernized the looks. There are T-shirt dresses I tie-dyed using a special technique so they almost look like a digital print. I embellished collared button-down shirts and blazers. I did a lot of embroidery–one dress took more than ten hours to make, since all of the work was done by hand.
What is your favorite piece from the spring collection?
I love the tie-dyed T-shirt dresses. They're easy, comfortable, and beautiful.
Do you have a favorite designer?
I love Givenchy. I love that there's rough, raw, edgy detailing, but when you look closely it's so soft and beautiful.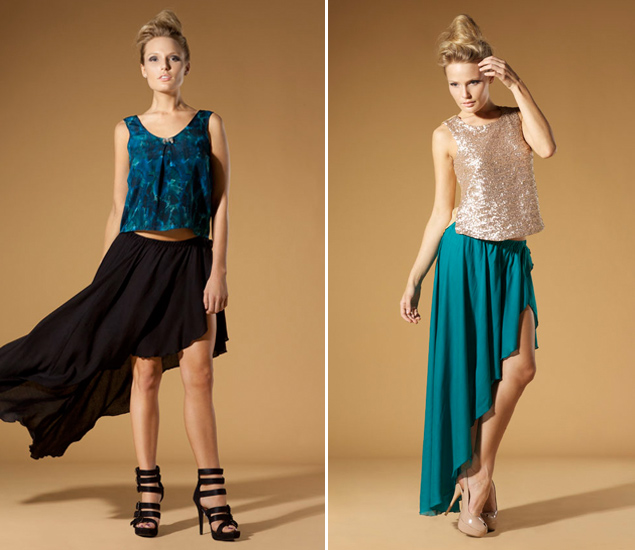 Where are you looking next for inspiration?
For my fall collection, I'm looking at architecture. There are so many different shapes to explore. I also love to travel, and I get so inspired by different environments and architecture. My sketches when I travel always end up on hotel notepads.
Tell us about your design process.
When I'm starting a collection I sketch it, start draping it, and play with different fabrics and silhouettes. I always make the initial pieces myself, and then send it to production where they make it and size it.
What are the pros of designing in DC?
I have time to think and be inspired. It's much more calm and serene.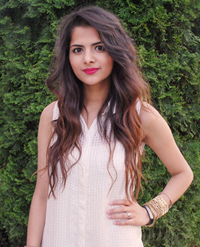 Any cons?
It's difficult here with production, if you run out of buttons, or hooks, or muslin. That's what's so great about the Garment District in New York. The skilled workers there are amazing.
Where are your favorite places to shop in Washington?
I love going to Georgetown–hitting the vintage stores up Wisconsin, and then Cusp and Zara and Intermix. And then enjoying a nice brunch!
Any local fashion bloggers you love?
You know, there are really a lot of great bloggers here, Go Kate Shoot and Aureta, especially.
What's one thing from your collection that is essential for every Washingtonian?
A well-tailored blazer–mine will be available online soon!