Yet another clue that the bacon craze isn't fading away: Chef Geoff Tracy of the Chef Geoff mini empire spent time scouting spaces in Georgetown for a bacon-themed restaurant.
"Then I was like, 'Maybe this thing is a little too niche; maybe I'm going overboard,'" says Tracy, who's prepping to open a Chef Geoff's in Rockville this summer.
Instead he created Bacon Bar, a swine-centric menu offered every Wednesday and
Thursday at his four eateries; menus vary slightly by location. While
not as overboard as an entire bacon-centered eatery, there's still
plenty of excess involved.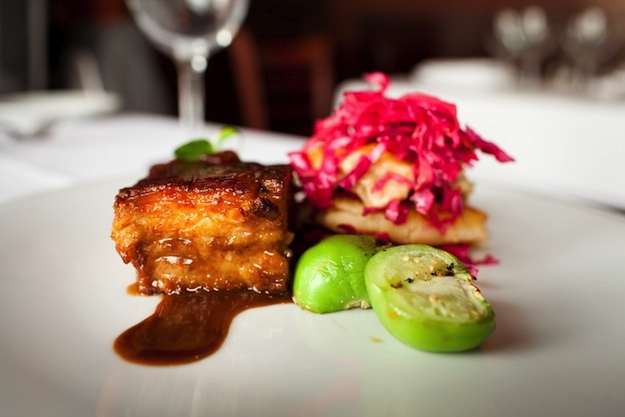 You could, arteries willing, go from
cocktails through dessert without halting the flow of pig
parts–chocolate terrine with chocolate-covered bacon, anyone?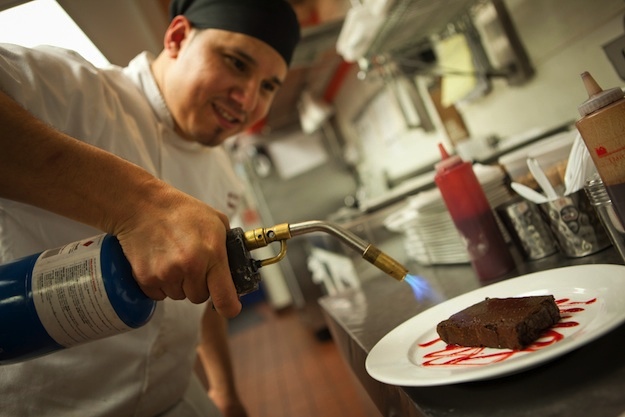 On the flipside, you can opt for an appetizer like crab-stuffed,
bacon-wrapped shrimp–one of the dishes concocted by executive chef Santos Fuentes–and then move on to a petite salad from the regular menu.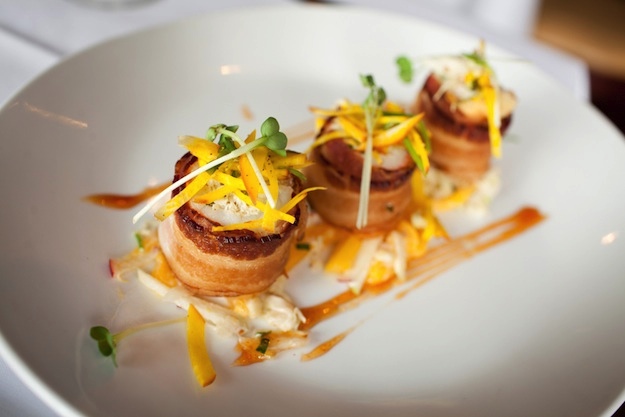 Check out the full Bacon Bar menu to prepare for the porkfest.