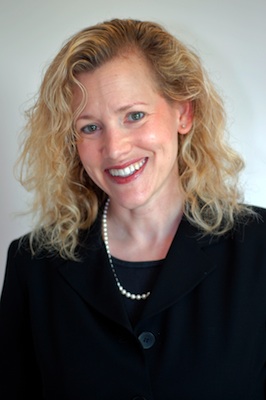 Proving that there's more than one way to please
Hugh Hefner, a Washington legal ethics consultant who twice appeared in
Playboy when she was an Ivy League law student has won the Hugh Hefner First Amendment Award for her work on behalf of whistleblowers.
Jesselyn Radack shares the award with
Thomas Drake, a National Security Agency whistleblower she represented.
Drake was prosecuted under the Espionage Act for disclosing
classified NSA information to a newspaper reporter. "Drake's case
was the fourth time in US history that the government used the
Espionage Act to go after a non-spy for allegedly mishandling
classified information," Radack says. "While the Drake case
collapsed, the Obama administration has continued to use the Espionage
Act to go after whistleblowers, not spies." Radack notes that
she voted for
President Obama.
Radack is the national security and human rights director of the Government Accountability Project. She says she posed in
Playboy in 1995 and 1996 and has no regrets. "I took a lot of flak for appearing in
Playboy from my image-conscious Yale Law School classmates," she says. "You could see as much skin in
Vanity Fair, [but] Playboy still had different connotations attached to it. It still does today, even though pornography and celebrity sex tapes are
ubiquitous, which tells us a lot about the social construction of female nudity, autonomy, and sexuality."
The First Amendment Awards, under the auspices of the Hugh M. Hefner Foundation, were created in 1979 by
Christie Hefner, the daughter of the
Playboy founder.