Special Olympics Virginia is holding its first "Over the Edge" fundraising event in the area today, and we stopped by yesterday
to give it a try.
Since 2009, Special Olympics Virginia has partnered with the Canadian
company Over the
Edge to put on
one-of-a-kind fundraising events, and is at the Crystal City Hilton
today to give the Washington market a taste. Instead of a golf
tournament, gala, or other more typical fundraising function,
Special Olympics Virginia offers donors the opportunity to
rappel down the side of tall buildings—in Richmond, Virginia Beach,
and now Crystal City.
We gave it a try and it was, frankly, terrifying at first. But after a few seconds and a realization that everything was going
to be all right, it was quite fun.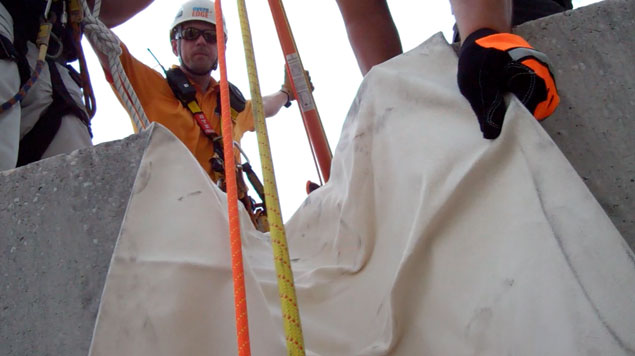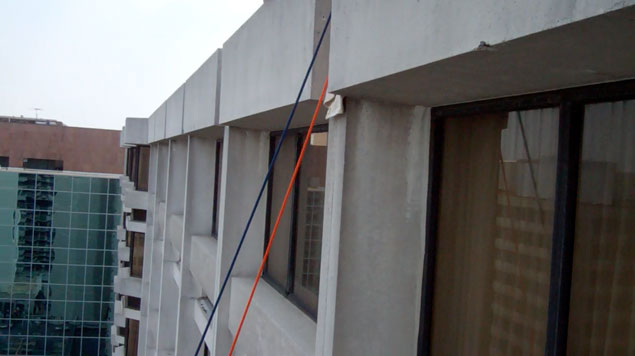 "I think that's what a lot of the athletes in our program feel when somebody asks them to do something they maybe haven't
achieved before," explains
Katie Botha, Special Olympics Virginia's senior director of development. She says they chose this fundraiser partly because of the ways
the donor experience mirrors the experience of the athletes their programs serve.
"It's scary. Even if you've trained for it and you
know you can do it, it's scary to overcome that first hurdle. But the
feeling
you get at the end, I think, is really similar to the feeling
our families and participants get when they achieve something
they thought they couldn't."
Over the Edge for Special Olympics Virginia. To sign
up, contact Ellen Head at 703-359-4301 or ehead@specialolympicsva.org,
or stop by the hotel. The minimum donation is $50, and the last
rappel is at 5 PM. Find Over the Edge on Twitter at @overtheedgeva.