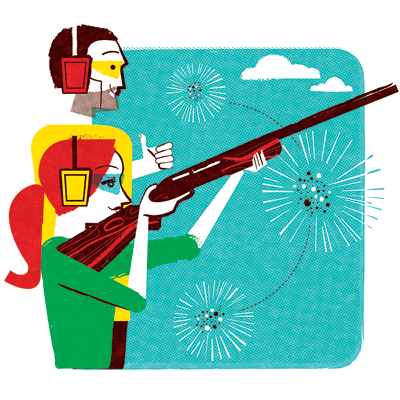 A bright-orange clay disk arcs high into the air as you track
its path with the barrel of a shotgun. A gentle squeeze of the trigger and
the target explodes across the sky.
Clay-target shooting is a blast—literally—and there's no better
place in the area to try it than the
Prince George's County
Trap and Skeet Center.

In trap shooting, clay targets are launched away from the
shooter; in skeet, targets are launched sideways; and in sporting clays,
launchers are positioned along paths in the woods. A beginner group lesson
($40) includes instruction on gun safety; after that, it costs $6 a round
for trap or skeet, $22 for sporting clays.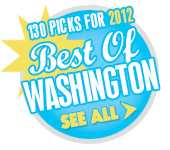 Gun rental is $10 plus
ammunition. 10400 Good Luck Rd., Glenn Dale; 301-577-7178;
pgparks.com.