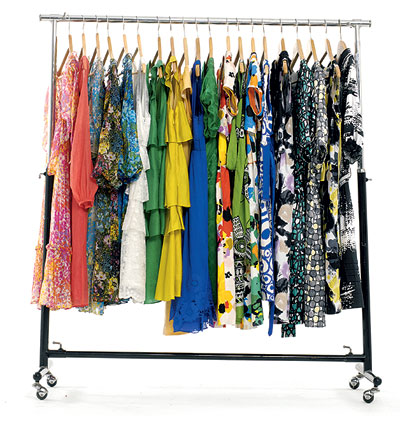 What woman hasn't stood in her crammed closet unable to find a
thing to wear? Enter clothing swaps, a recession-friendly way to recycle
and refresh your wardrobe. Each attendee brings five or six pieces of
gently worn clothing and a small fee (usually $10 to $15), then takes her
pick of what others have brought. Recently spotted at a swap: a vintage
Italian Kiton jacket that retails for more than $500. Favorites include
the
Washington DC Clothing Swap Society,
with
almost 500 members; Alexandria's
Frugal Fashionista,
whose proceeds are donated to domestic-violence charities;

Dewdrop DC,
popular for its seasonal events
and pop-up shops; and
DMV Swap Shop,
which
does two shoe-only swaps a year. Meetup.com provides the most up-to-date
schedules.