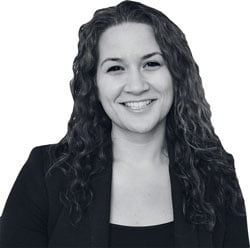 Leila Fadel was an easy catch for NPR.
"I called her one day," says NPR's new foreign editor, Edith Chapin. "She accepted the next."
Fadel, who had been covering the Middle East for the Washington Post since 2009, is the latest in a series of "gets" for NPR. She won a George Polk Award for foreign reporting in 2007, when she was 26 and working for McClatchy Newspapers' Baghdad bureau. While at the Post, she was among the journalists arrested while covering Arab Spring uprisings in Egypt.
Raised in Saudi Arabia and Lebanon, Fadel speaks Arabic. She got a degree in journalism from Northeastern University and cut her teeth reporting in Texas. She begins this month as a foreign correspondent in Cairo.
NPR has made good use of its $200-million bequest from philanthropist Joan Kroc in building its foreign coverage. From six bureaus a decade ago, it has grown to 17, the same number as the Washington Post. The Wall Street Journal has 35, the New York Times 24.
Post foreign editor Doug Jehl says he plans to replace Fadel, but NPR appears set to take the lead over the Post abroad: Chapin says she's looking to open a bureau in Brazil.
This article appears in the July 2012 issue of The Washingtonian.