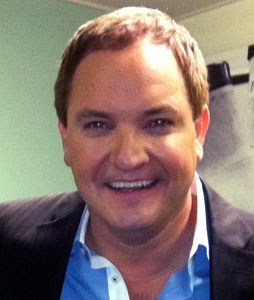 Back in April, when we had a long phone conversation
with
Tareq Salahi, he said that in his pursuit of a financial settlement from his estranged wife
Michaele's new lover,
Neal Schon, and his band, Journey, he was
prepared for a "full-blown" jury trial. He vowed he would call
"everyone" to testify—"Journey,
the whole band, their wives, their girlfriends." Yesterday, a
judge in Warren County, Virginia denied him that opportunity.
Now Salahi says he's not deterred; he will take the case to the
Virginia Supreme Court.
The Warren County court dismissed "with prejudice" Tareq Salahi's $50 million lawsuit against Michaele, Schon, and Journey.
A similar complaint was dismissed in April, though this week's ruling is the first time with prejudice.
Schon and Journey hired a Fairfax law firm, Odin, Feldman & Pittleman, to represent them. One of the lawyers,
Bruce M. Blanchard, said he is not concerned
about the appeal to the Supreme Court, which he says is more an attempt
than a fact. "In Virginia,
in a civil case, you don't get an appeal as a matter of right.
It's a petition to the Supreme Court, who will decide whether
to hear it, send it back to the trial court, or dismiss it."
Blanchard believes trial judge
Dennis Hupp gave Salahi every opportunity to
prove the merits of his case during a two-hour hearing. "In this case,
you had a conscientious
trial judge who was fully engaged and patient." He said
Salahi's "only hope" is if the Virginia Supreme Court throws him "a
life preserver." He does not expect that to happen.
Tuesday morning Salahi sent
The Washingtonian a statement that should, because of
its classic Salahi-ness, be printed in full: "I am thankful this case
will have the opportunity
to be reviewed by the Virginia Supreme Court. We look forward
to the chance for our case to be heard by a jury of my peers
from within the local community where I grew up and in which
Michaele and I lived as husband and wife. It was outrageous that
Journey knew that I would be extremely emotionally distraught
when my wife and business partner became missing after Neal
Schon lured her into his entertainment business. Today's
decision to proceed to the Virginia Supreme Court is another step
toward justice as a result of Neal Schon's and Journey's
selfish and outrageous behavior and for their inexcusable acts, which
caused me extreme emotional distress."
Salahi's lawyer,
Chuck Roberts, said he is confident his client will get his wish of a jury trial. He says there is enough evidence of "outrageous and lewd
acts committed by the defendants" to move the case forward.
For better or worse, the Salahis have been a media
sensation since they showed up at a 2009 White House state dinner
without
an invitation and became known as the "White House
gatecrashers." They were also cast in the failed Bravo reality broadcast
Real Housewives of DC. Their rap was that they were a
team, a devoted and madly in love couple who shared a love for wine and
horses. But then
last September Michaele bolted from the marriage to take up
with Schon, whom she said was her real true love. Tareq first
reported her as "missing," then soon after filed for divorce.
Schon said he plans to marry Michaele eventually.